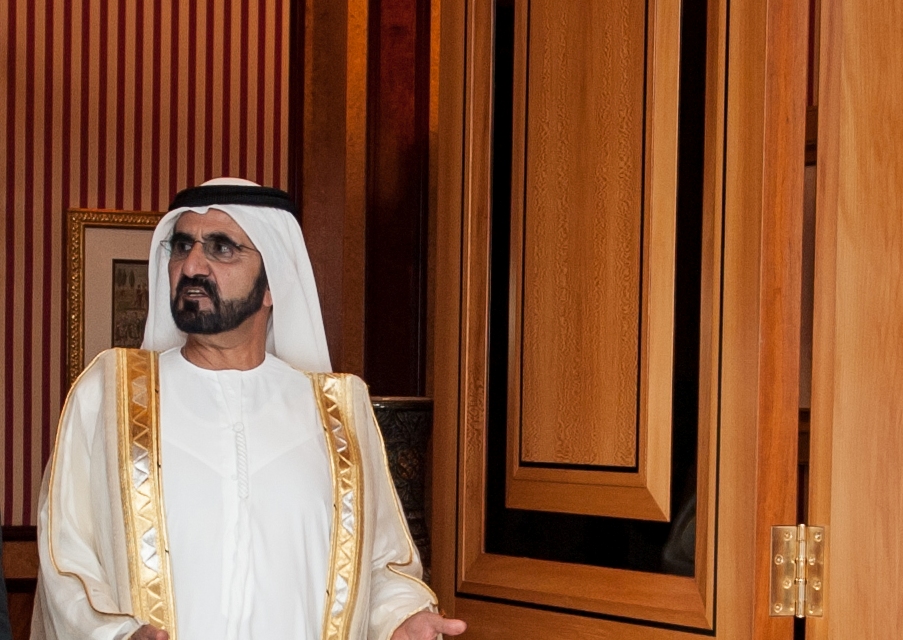 Vice President and Prime Minister of the UAE and Ruler of Dubai, has opened his own page on social networking site Facebook.
"I was brought up in a family that believed in the importance of visionary about public service and philanthropy and I have tried to live up to these values in my everyday life," His Highness Sheikh Mohammed bin Rashid Al Maktoum posted in his 'About Me' section on facebook.com/sheikhmohammed
As a new Facebook user, His Highness also updated his status, asking: "I visited the Ministry of Education today and would like to raise this question to the citizens of Dubai, Should the new academic year start during Ramadan or after the Eid holiday?"
As a user-generated content site, Facebook users can comment on his status updates and make virtual friends with him on his unrestricted profile, which allows the general public to view his photo albums, videos, personal information and 'poke' him to get his virtual attention.
"One's experiences and personal history shapes your life and thus reflects in who and what you are today, by sharing the lessons I learned during my lifetime I hope I can continue to have a positive effect on others, especially amongst the young people," HH Shaikh Mohammad bin Rashid Al Maktoum exclaimed!
The page has two photo albums - one showing personal pictures of the family members, entitled 'My Family' and other named 'Everyday encounters', showing pictures of HH Shaikh Mohammad bin Rashid Al Maktoum's daily visits around the UAE.
"Contemporary challenges prompt us to think in innovative direction to achieve sustainable development,"  says His Highness, while quoting about his 'Favourite Books' HH said, "The Story of My Experiments With Truth by Mohandas Karamchand Gandhi, The Prophet by Kahlil Gibran, and War and Peace by Leo Tolstoy" is his most favourite.
Also expressed his love for Nabati poetry in the 'Activities' section on his profile. Writing Nabati (traditional Arabic poetry) has been my life-long passion, exclaimed by HH.
"I am passionate about sports, particularly endurance racing. I enjoy and love horse riding with my family members and also enjoy the outdoors, especially the Arabian desert experience," is quoted by him on his profile.
"I relish visiting cultural institutions throughout the Emirates, the Middle East, and during other international travels. I often go to cultural gatherings. ," he said.