Winner of the
DSF-2010 Innovation award,
LIFE-a group with its holistic health care approach is one of the best and user-friendly services in the middle-east, especially when traveling with senior citizens to Dubai.
Though it was my first ever week long business trip, I had to take my old grumpy uncle along with me as there wasn't anyone to look after him and I could not leave him alone in my hometown. So before making all the arrangements, I researched all my options thoroughly over the internet and received advice from my senior colleagues who had been to Dubai previously.
One of my senior colleague who has frequently visited the tourist city of Dubai suggested me the
'LIFE Health-care group
' and its good quality health-care services, which is actually a common household name there. Thus, when the actual time came to book our reservations for a hotel in Dubai, I purposefully chose a hotel in close proximity of the LIFE center, so that help could be promptly available if any emergency occurred.
But it was god's grace that nothing bad happened and I am really thankful today to that colleague of mine for his guidance.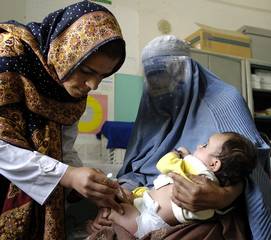 On the scheduled date we landed in Dubai and found comfort in our hotel where the week long stay was planned. Soon three days passed as the initial days had inauguration of the event and information exchange for which I was sent by my company.
On the fourth day of my stay, I returned quite early so decided to just peep in my uncle's room to plan some outing along with him. But I was stunned when I could not find him in his room. Quite surprised, I inquired at the reception counter where I was told that he used to leave his room daily in the morning. To this, I was somewhat disturbed because that day he didn't even carry his cell phone. The only option I had was to wait for him till he returned. Meanwhile, I watched some TV shows binging on dates where finally my uncle made appearance exactly around seven.
When I had asked where he had been, he very enthusiastically explained to me how he helped out his neighboring elderly couple whom he made friends with the very first day we entered the hotel. He then narrated the whole story as to how the elderly man's wife used to faint quite often as she used to get worn out from the frequent changes in the temperature after their long day of touring the city. On this occasion, it had happened in front of my uncle and he tried to help out the couple when the reception advised that there is one health-care center in the nearby vicinity.
He went ahead helping the couple in trouble and called the emergency helpline number and assisted the couple at the LIFE health-care located at
Al Barsha road
.
Soon my old grumpy uncle was found praising the health-care center, saying how great its staff was along with its
diverseproducts, medical equipment, multi-specialty health-care
and
unique services
that cater to the emergency cases. Also, its special offers and care to its visitors including foreign nationals that adds strength to a prolonged life was declared as the best thing in Dubai by my uncle.
I understood that he was astonishingly impressed by
LIFE Health-care group's hospitality
and
zeal
that provided
health protection, promotion
and the best of clinical quality through
innovative, time-specific
and
need-specific
professional manner.
That evening we had a great dinner as my dear uncle had invited the same elderly couple to share some time with us. I returned to my room that night in a relieved mood and was quite pleased with the suggestion given by my senior colleague about the LIFE Health-care Group, for this seed sown on rocky ground had undeniably turned fruitful.
Contact:
LIFE (HEAD OFFICE) LIFE Healthcare Group
Corporate Office:
Bel Selah Building.Al Barsha, Dubai.
Tel: 04 3410008 , +971 4 344 1122
Fax: 04 3410009
Email: lifephy@eim.ae