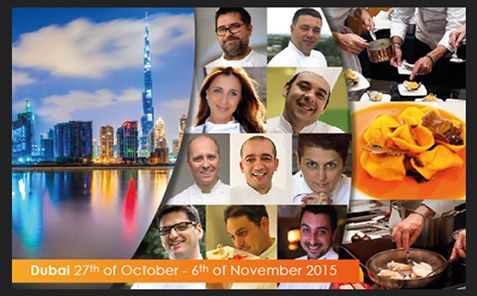 Experience gourmet Italian food at the 7th annual Italian Cuisine World Summit 2015. Considered to be one of the world's most influential Italian food and lifestyle events, it will be held in Dubai this year from 27th October to 6th November 2015.
The event will have various people from the food industry, lifestyle sector, restaurants and media, and it will be possible for the visitors to experience the cuisines of 25 Michelin star chefs and 10 international celebrity chefs from all across the world.
The prestigious event is authorized by itchefs-GVCI.com in collaboration with the best Italian restaurants in Dubai and is directed by Exquisite Communications DMCC. The focal point of the event will be promoting the traditional Italian cuisine, its modern interpretations and ingredients along Italian fashion, lifestyle and design.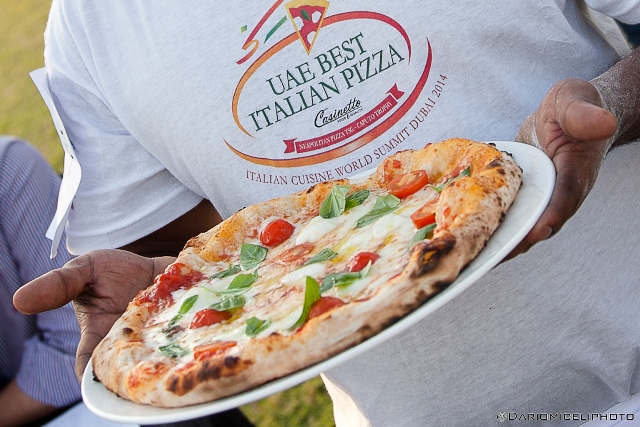 The Italian Cuisine World Summit 2015 is also a rare chance to meet up and get trained by the top Michelin-starred chefs, Italian food and wine manufacturers, gastronomic experts from Italy as well as the best Italian restaurants in Dubai.
All the hot-shot names included are Izu Ani of Le Serre, Heinz Beck from Social, Rory Duncan of La Petite Maison, Colin Clague from Jean George, Luis Ezqueta from Urban Paella Dubai, Greg Malouf from Cle and Rafaie Othman from Zuma.
Harmonizing with Italian wines the guests will get to taste the dishes while listening to the music of Italian swing band Mark Zitti Fratelli Coltelli. Italian brands such as Rivoli and Luxottica will also be present.
Other exciting culinary competitions will also be organized such as the Best Italian Pizza World Contest, the Best Espresso in the UAE Competition, the Risotto World Contest and the Pasta Premier League .
The event organiser Rosario Scarpato has quoted that, "Anyone who enjoys tasting exceptionally crafted cuisine should attend this event and we are very excited to host it for the first time ever in Dubai."
*All images are copyright to their respective owners