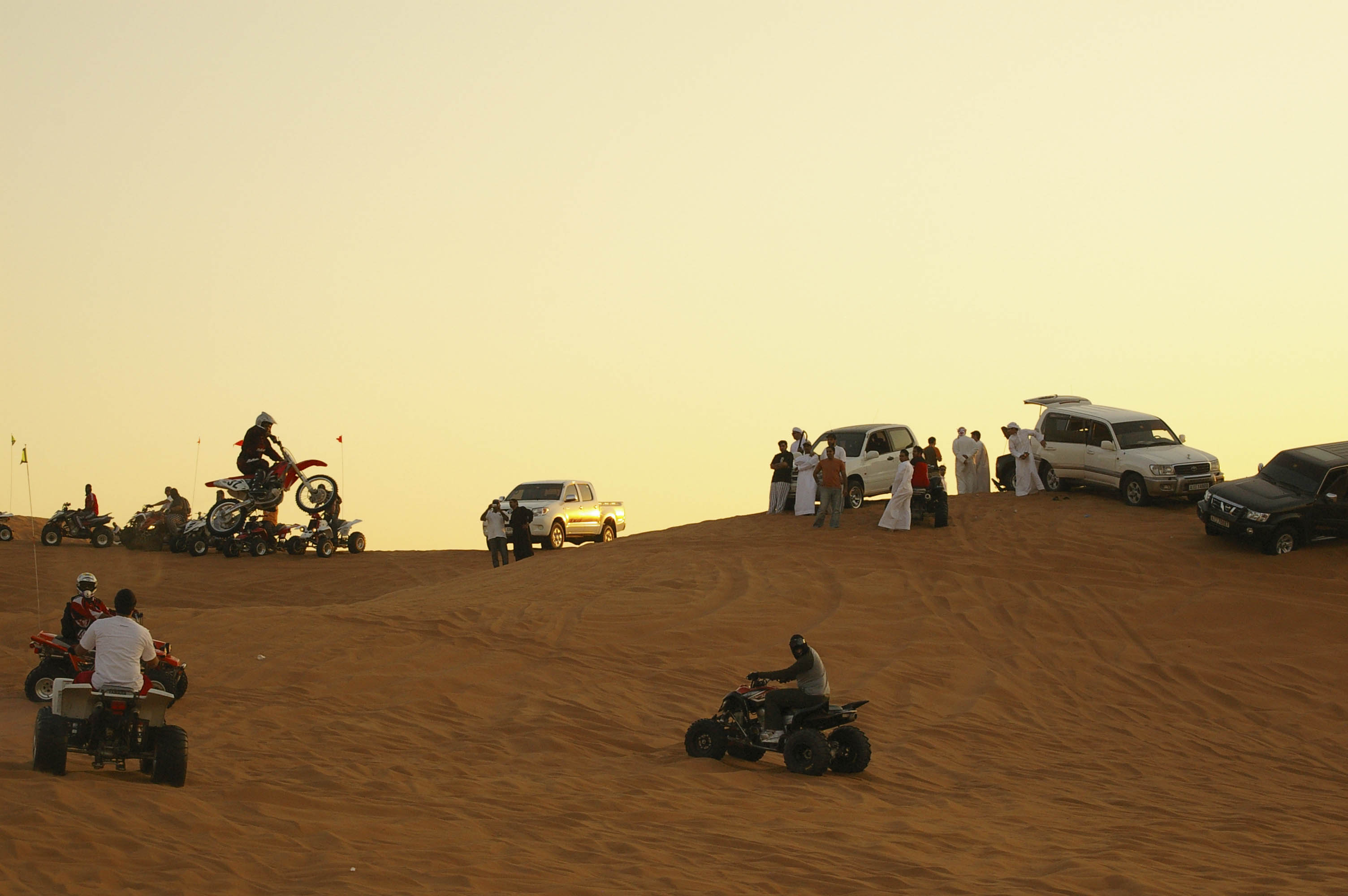 Dubai is among the world's fastest growing city, not to mention the increasing number of tourist arrivals in the region. Located in the eastern coast of the Arabian Peninsula, Dubai is embodied with a culture of diversity and progress, thus providing a haven of destinations for visitors from different walks of life. You will deprive yourself of fun and enjoyment if you do not explore the beauty and wonders of what Dubai can offer. Here are suggested ways to enjoy your stay in Dubai:
First and foremost, you must have a budget before you embark into any of the fun activities in Dubai.  It is very important that you plan your trip ahead so that you will get to choose and enjoy everything that Dubai can offer in terms of travel and tourism.  So,  save some considerable amount for your Dubai trip and adventure.

You must start off with a positive attitude.  You must condition your mind that you deserve to enjoy the magnificent views and sceneries in Dubai.  No matter how fun the activities are,  but if you don't feel good about yourself and do not have the enthusiasm to do so, then there is no doubt you will have a boring day.

If you are not traveling alone and you have your family or friends with you,  then you have one important factor of enjoyment.  The people close to your heart are the best company to be with when you are apt to something adventurous and fun.  Now you are all set.

You can visit the Jumeirah Mosque at sunset,  for a stunning view of the building.  You may also visit the place in the morning or you may arrange for a tour of the building that usually starts at 10am from Sundays to Thursdays.

Go to the scenic parks in Dubai.  There are those with beaches and others with grassy areas.  One of them is the Mamzar Park that flaunts beach and lagoon,  picturesque train,  play area for children,  music,  swimming pool and barbecue areas.

Dubai has botanical gardens along the Creekside Park where you can see over a hundred of plant species.  An entrance fee is being collected but the surroundings will really amaze you.  So the fee is all worth it.

Your appetite will be enticed with great foods in several All-you-can-eat and all-you-can-drink restaurants like Sails,  Spice Island,  and Benihana among the few.  Don't forget to eat Shawarma,  which is a popular food in Dubai.  It is similar to kebab which is very delicious.

And who will miss Dubai's malls?  Not you.  You can 'shop til you drop' in the modern and gigantic malls in Dubai.  Retailers are just everywhere where you can enjoy shopping at affordable prices.  You may get to visit the Mall of the Emirates where you can enjoy offer indoor snow skiing at Ski Dubai.  Wafi City offers an indoor roller-blade rink.

Get the energy to visit several Souks in Dubai.  Souks are marketplaces in Dubai where you can find food, spices, gold and silk.

If you are adventurous enough and your high energy just cannot stop, go on a desert safari trip with an experienced company in Dubai.  There are lots of companies offering packages and tours for a desert safari trips.

Enjoy the thrills of dune-bugging in the desert.  Dune buggies are basically go-karts for the sand.  The adventure across the vast open desert in a buggy is spectacular.

You might be a horse lover.  If so, you can try horse-back riding in Jebel Ali.  You can also enjoy motor sports,  rock climbing and sailing at the Jebel Ali Sailing Club (JASC) or Dubai Offshore Sailing Club (DOSC).

Camel-ride along the shoreline during a summer sunset.  If you sign up for a camel riding to be a part of your desert safari adventure,  you will be made to choose between a whole day camel riding experience or just a few hours of this fun and exotic activity.  If you wish to do camel riding for the whole day,  you will be oriented with all the necessary basic information about camel riding since you will spend a lot of hours with the animal.

Go to the Dubai Zoo.  It is the first Arabian zoo to breed the rare Chimpanzee and Arabian wild cat.  You will see endangered species like Barbary sheep,  water buck,  Siberian and Bengal tigers,  Arabian wolves,  hyena,  wild cats,  scimitar-horned oryx,  gorilla and chimpanzee.  Dubai Zoo is located in the lush green suburb of Jumeirah.

Do water-sports with your friend's boat or try the Dubai Water Ski Club at the Garhoud bridge.  Or any private beach club.

To enjoy the aerial view of Dubai and see the magnificent mega structures of Dubai,  you may take helicopter tours to see Burj Dubai,  the world's tallest standing structure.  You may also take the hot-air balloon flight over the desert.

All these daring and exciting activities can be amazingly enjoyed in Dubai.  But don't forget you must have enough money to do,  if not all, but some very memorable adventures in Dubai.