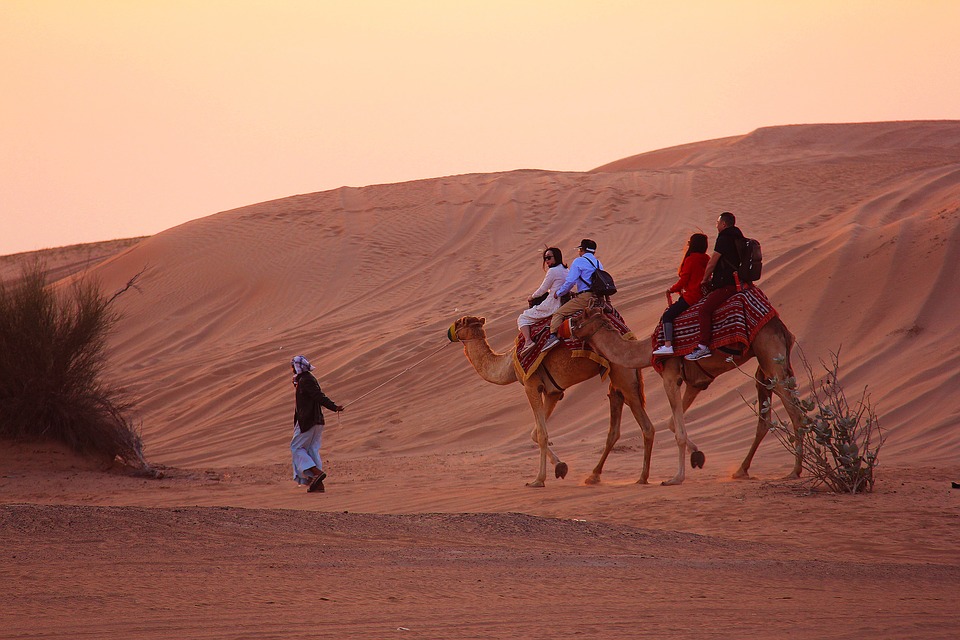 Dubai, the most popular tourist destination in the United Arab Emirates, does not disappoint those looking to go an extra mile when it comes to adventure. Try out these outdoor adventures you might have been dreaming about!
Desert Camping
Dubai has an abundance of the desert area, and with the weather pleasant at nights during this time of the year, ride 4X4 vehicle through the desert and prepare to spend a night underneath the stars. Book an overnight desert safari to have desert camping experience along with dune bashing.
Reef and Wreck Diving
Not many know that the history of this Arab city begins with pearl diving in the sea. There are a lot of reefs are sparse along the Dubai coastline, a guided trip will take you a few miles offshore where you can even get a chance to explore some wrecks resting peacefully at the bottom of the sea.
Skydiving
Enjoy the ever-changing topography of Dubai than with an aerial view. Get yourself the ultimate thrilling experience of skydiving as you tumble out of an aeroplane.
Mountain Biking
The Hajar Mountains run on the east of Dubai and mountain biking in this rough terrain is a very popular adventure sport. Explore the narrow trails, animal paths and wadi beds, some lizards, snakes, mountain goats and wild donkeys, obviously with a trained guide riding along with you.
Either try out one of these fantastic activities or book some tickets at the theme park tours in Dubai with your family for a fun-filled time.