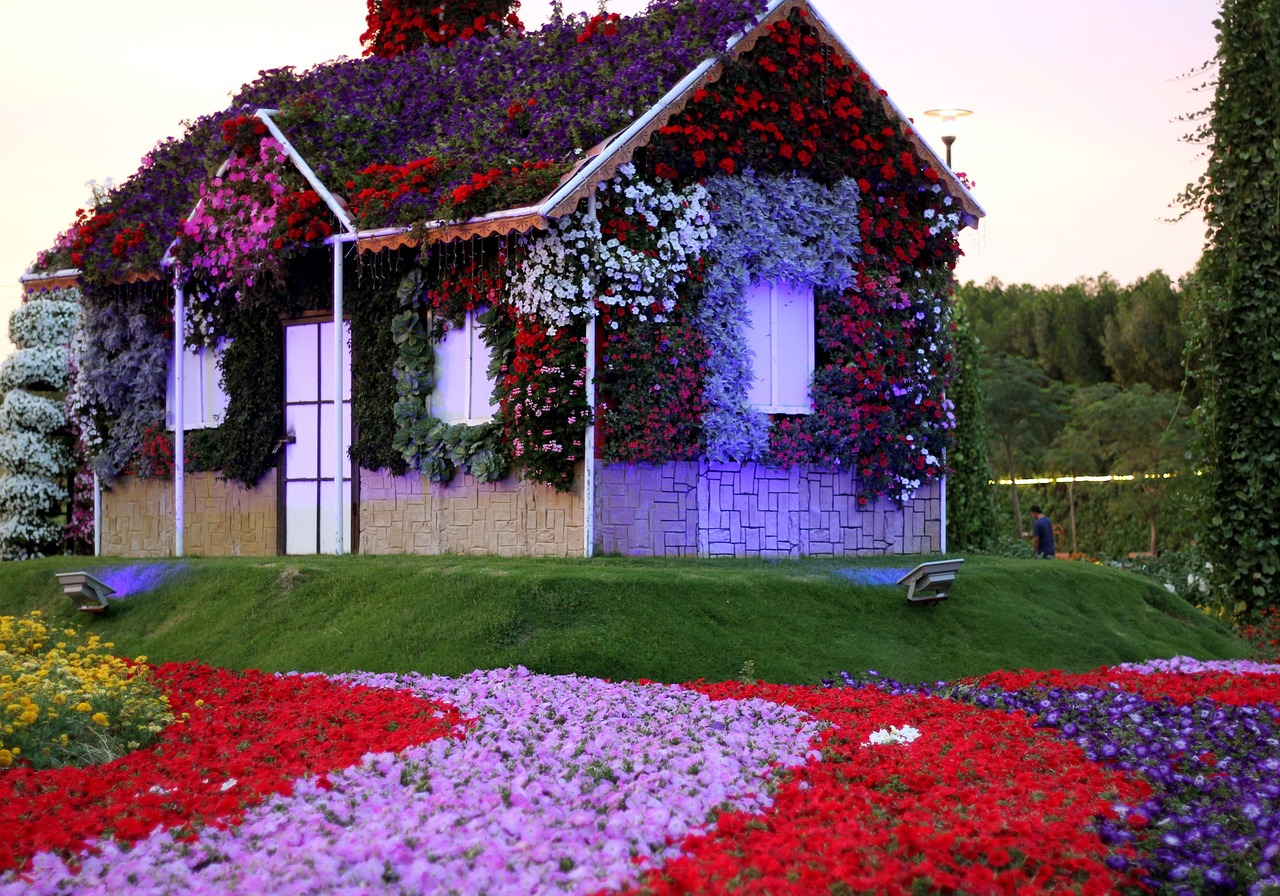 No one could have ever thought that flowers like calendulas, petunias and marigolds could flourish in Dubai's arid desert. But, the emirate is a land of spectacles, pursuing the unimaginable – the world tallest' building, islands floating on water, an inside ski resort with real snow and now a stunning, beautiful Dubailand's Miracle Garden.
Dubailand's Miracle Garden has more than 45 million flowers spread over 80,000 sq meter area, Dubailand's Miracle Garden opened its gates to the public on February 14, 2013. Some of the flowers in the garden, such as the black velvet Petunia, were never seen in the UAE but today they have transformed the dull and lifeless desert into a colourful oasis.

To add a further attractive look to this garden, developers have played with the landscaping setting. Alongside traditional flowerbeds, the garden features topiary with flowers moulded into the shape of hearts, igloos and pyramids in over 60 colours. The site developed by a landscaping company, Akar, will ensure flowers will change according to the season, so visitors can look forward to a new experience every time.

An interesting angle to this natural flower garden is the effective, responsible use of water. To encourage water-wise gardening, developers are judiciously re-using waste water through drip irrigation.

The garden is open from 10:00 am to 10:00 pm on weekdays and from 10:00 am to midnight on weekends and public holidays. It will close in late May to re-open in October.

Book your Dubai flight and hotels early to enjoy the beauty of the flowers in this garden which is really eye-soothing and out of the world experience.