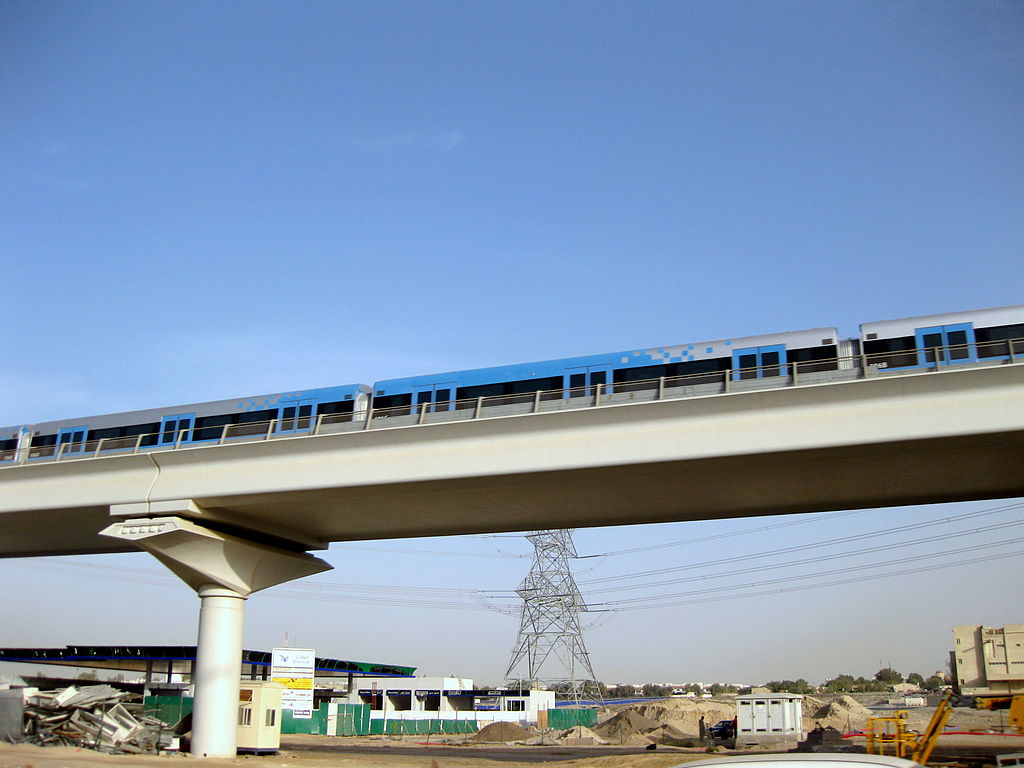 With the introduction of Dubai Metro in the month of September 2009, the residents and tourists visiting Deira City Centre will surely heave a sigh of relief.  The sight of people waiting for cabs with poor faces will be replaced with travellers confidently hopping on to the metro to catch up to their destination.
The Dubai Metro station; officially named as City Centre Station will not just stop for travellers visiting the very popular shopping centre, but will also attend those from surrounding areas in Deira such as Port Saeed, airline and bank offices and hotels.

The Dubai Metro's Red Line will have 29 stations, of which four will be underground. It will ply from Rashidiva to Jebel Ali, passing the American University of Dubai along its way. Approximate travel time for the total stretch will be an hour and a capacity to accommodate 32,000 passengers.

The Dubai Metro's Green Line will have18 stations and trains will run from Al Ittihad Square to Rashidiya bus station via Deira City Centre and Dubai Airport Terminals 1 and 3. In future, it will be extended to serve Deira, Bur Dubai areas, BurJuman and Wafi mall. Interchange stations will be at Al Ittihad Square and Burjuman.

The Dubai Metro was first initialized as an alternative for shoppers to the Deira City Centre. Close by there are important leisure and commercial centres like the Dubai shopping centre, five-star hotels, Offices of the Ministry of Energy, major airline offices and some important banks within a walking distance of 10 minutes, all this used to lead to heavy traffic jams.

Travellers coming from Sharjah can conveniently access the Metro using the Red Line on their way to destinations along with Jebel Ali.

Red Line Phase 1, is planned to be completed and to start generating revenue by 09/09/2009. The Green Line Phase 2, estimated to be completed latest by 09/03/2010