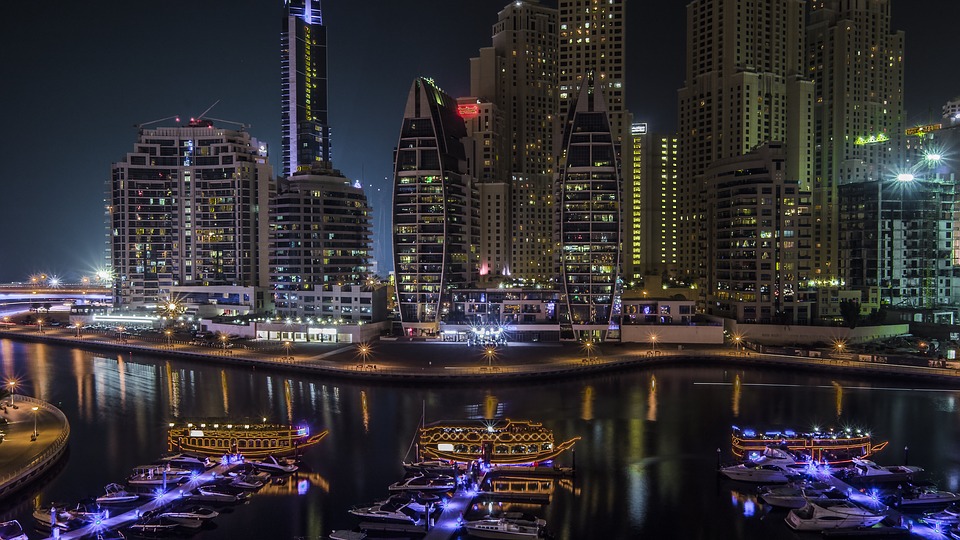 Dubai is a city with several magnificent structures, architectural attractions, and wonders. It is now all set to welcome a new marvel in the form of the Sky Bridge. Read on to know more about this amazing structure in Dubai.
The Sky Bridge has a height of 22 metres and width of 30 metres. It has three storeys which will offer eight units of luxurious Sky Collection Duplexes and a beautiful 70-metre-long infinity pool overlooking the Burj Khalifa. The Sky Bridge in Dubai was fabricated with 4,500 tonnes of structural steel, and the Strand Jacking Technology was used to lift the bridge. A team of global experts was involved in the working of this project, which got completed in approximately 365 days as a result of the efforts of about 300 professionals and skilled workers.
Erecting such a huge structure was not an easy task. A number of crisis and design challenges had to be faced due to extensive heaps of steel and concrete. Also, the temperature dissimilarity was taken into consideration in order to make sure that the structure adapted to the climate of the region.
IIn order to tackle with the construction crisis, the main structure of the bridge was separated into five elements weighing  400 tons each. And, to lift the heavy weight, high capacity cranes and special hydraulic jacks from Switzerland were deployed for the job. Also, the advance Laser technology was utilised for giving them a precise levelling.
As the Bridge lies near the Burj Khalifa Metro Station and the Metro Link, high-end safety measures were taken in order to assure security. A well-structured logistics plan was pursued with the cooperation of the government authorities.
Finally, the hard work of a huge team ended with Dubai getting one more feather in its crown. The Sky Bridge will certainly be another iconic structure attracting more and more tourists to the city.