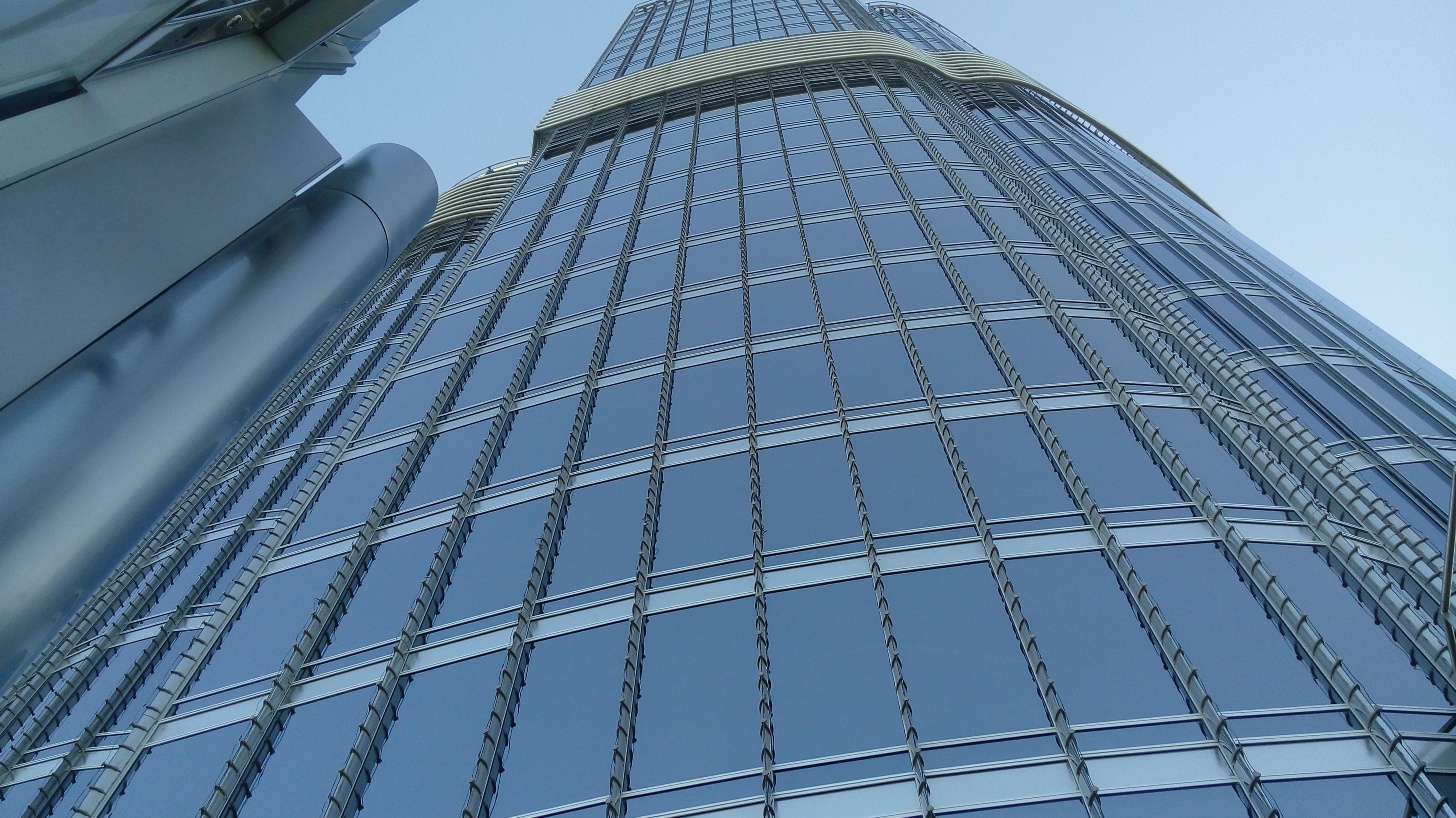 Today,  Dubai has become one of the wealthiest and most industrialized cities in the world. Also is one of the most favoured tourist destinations.  Soon it will be recognized with the near completion of the tallest building in the world –  the Burj Khalifa (Earlier known as Burj Dubai).
In the downtown of Dubai,  Burj Khalifa, located along the Sheikh Zayed Road  (formerly known as Doha Street) is designed not only to be the world's tallest building but will be the major tourist attraction with its innovative architecture.
The construction of Burj Khalifa was started on September 21, 2004, with a projection of completion by September 2009. The original estimated budget was US$ 4.1 billion and for the entire 'Downtown Dubai' it was US$ 20 billion.

As of January 17, 2009,  Burj Khalifa has become the world's tallest freestanding structure with 818 m (2,684 ft)  in height, has 160 floors and another three more floors under construction, along with the commercial complexes it also has residential spaces. Earlier with 553-metre- (1,824.9 ft ) height CN Tower in Toronto Canada used to boast as the world's tallest standing structure in the world since 1976. 
The building is designed by Adrian Smith of Skidmore, Owings & Merrill,  the world-renowned firm in designing mega structures. Hymenocallis flower which is found in Dubai,  India and throughout the region has inspired the architects in the design of Burj Khalifa.
Engineers and workers from Pakistan, India, China, Bangladesh and the Philippines are working day and night to complete the tower.  The delay in the estimated date of completion is attributed to the migrant construction workers demonstration and strike due to very low wages in the year 2008. The protests had turned violent,  causing damage to property. Approximately 500 migrant workers were arrested for violent protests.

Human Rights Watch group published a report on the UAE's unjust treatment and exploitation of migrant workers such as low wages, withholding of employee's passports and the extremely hazardous working conditions. The Human Rights Watch group also presented some recommendations to the UAE government for improving the working conditions of migrant workers and lauded the government's swift response on making efforts to better the plight of migrant workers in the region. However, migrant workers still receive $106 to $250 monthly which is way below the national average wage.