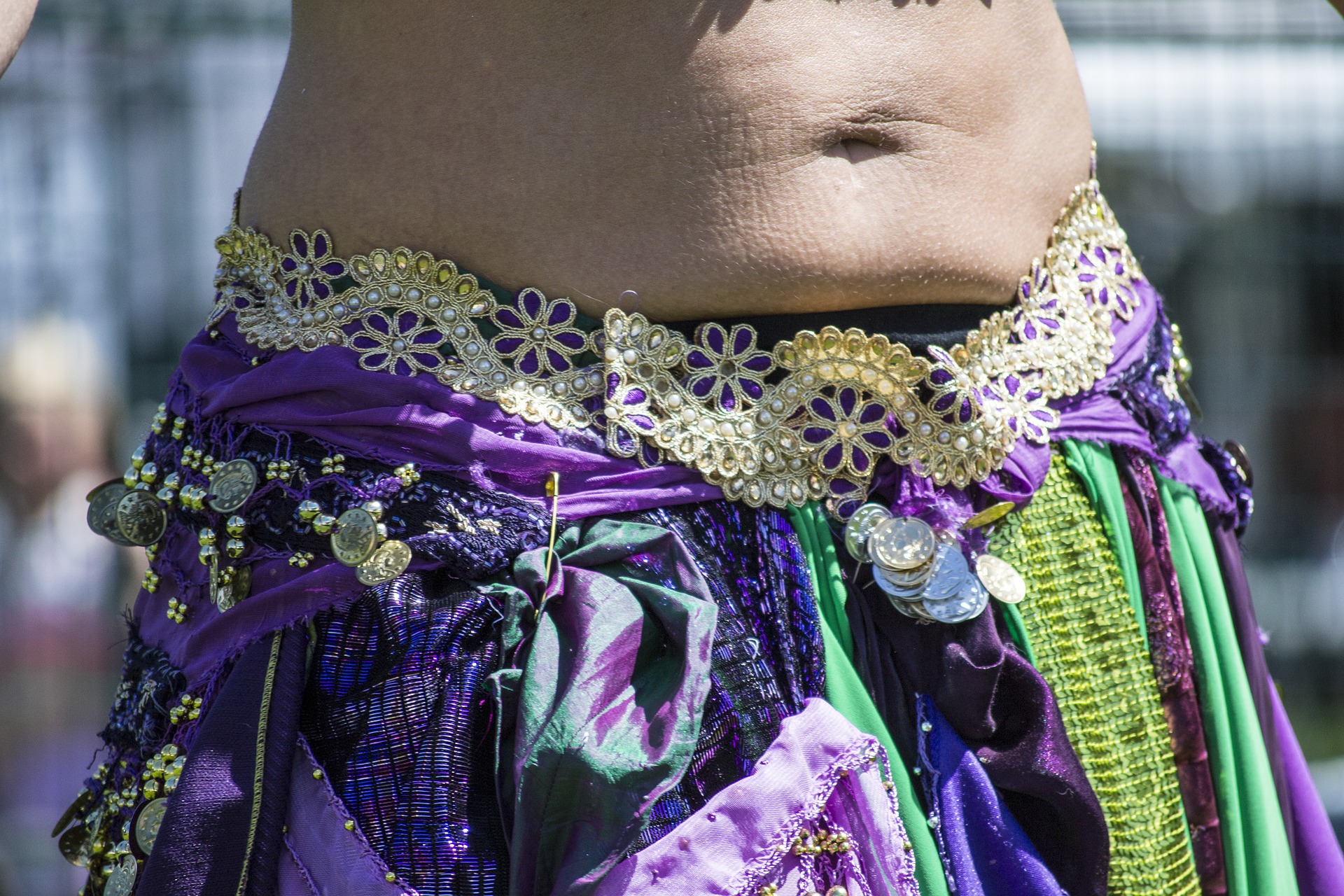 Centuries ago belly dancing in the Middle East as a means to worship the Arabian goddess and was performed by women for women. But today, the dance has lost its social context and has remained just a form of performing arts.
The costume
The costume which is worn by the dancers is called as the
'bedlah'
, which consists of a bejewelled bra-like blouse, a belt, and a skirt or
harem
pants. The suit is decorated with sequins, crystals, coins and also richly embroidered. The music is mostly
saidi
(cheerful) or
Masmoudi kabir
(serious) and the movements are very vibrant and fluid.
Belly Dancing in Dubai
The city of Dubai has many hotels and restaurants where belly dancing performances are arranged for the entertainment of visitors.
Desert safari
 tours in Dubai also organize special belly dance shows along with other attractions like sand surfing, camel ride, tanura dance, Arabic barbecue dinner, henna tattoo, shisha, etc. The city also has many international training academies where aspiring artists can learn the art.
Belly-dancing in other parts of the world
Apart from the Middle East, the art of belly dancing is also very popular in the rest of the world. In the nineteenth century, this dance propagated to Australia, the United Kingdom and other parts of North Africa. Most noted among the foreign dancers were Amar Gamal, Ariellah Aflalo, Nadia Gamal, Nejla Ates, Rachel Brice and also the sensational Shakira.
So next time you
visit Dubai
, make it a priority to enjoy this exotic and sensuous dance at least once during your
stay
.