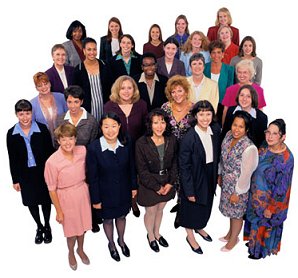 Dubai does not follow hard and fast religion norms compared to other Middle East countries. It is a welcoming emirate for women who want to explore professional avenues with full freedom.
Even if women are not expected to remain covered, tip to toe or wear an Abaya, certain practices are followed in dressing styles that does not overtly expose your body in public.

There are many recreational options available for women like shopping at some of the world's largest malls or joining a sports or hobby club. During the weekends, you could laze out at the Jumeirah beach or have a night out at any of the nightclubs or pubs. Just remember that alcohol is prohibited in public places and drunken driving means you risk bags of money as fines.

Workplaces are secure for women as sexual harassment could lead to severe repercussions for men. Women do have the choice to choose the type of industry they want to work in and some of them have women occupying especially high positions.

Remaining in par with international standards, even Dubai observes a five day working week, with a compulsory holiday on Friday. The other non-working day could be a Thursday or Saturday where international companies prefer Saturday to remain in conjunction with their offices abroad.

Respecting the law and religion in any country is a basic pre-requisite and not an exception in Dubai.