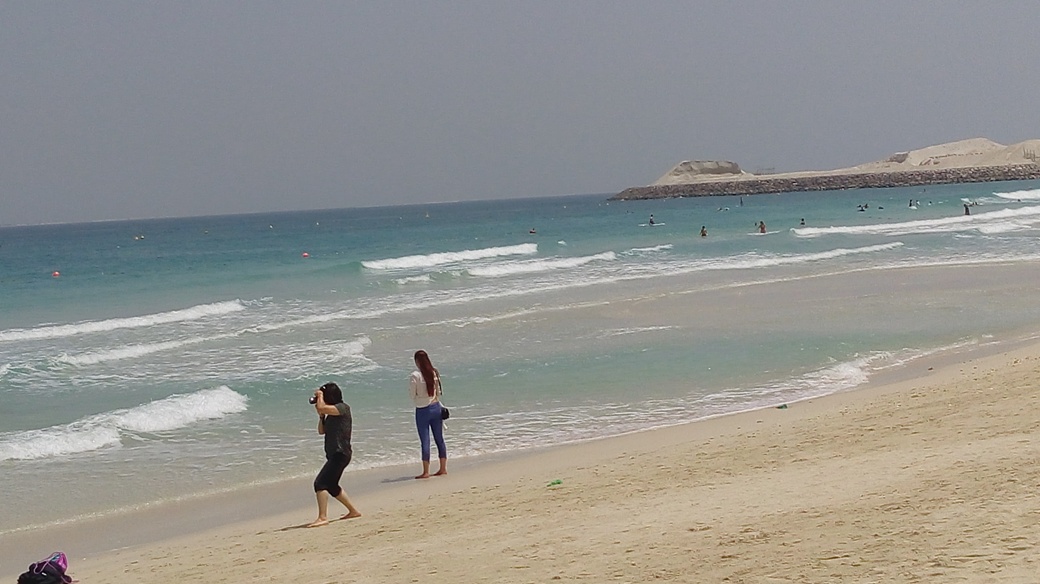 Dubai does not follow hard and fast religion norms as compared to other Middle Eastern countries. It is a welcoming emirate for women who want to explore and enjoy with full freedom.
THough while roaming around here, women are not expected to remain covered, tip to toe or wear an Abaya, certain practices are followed in dressing styles that do not expose their body in public.

There are many recreational options available for women tourists and locals too, such as playing sports beaches or at hobby club. During the weekends, you could laze out at the Jumeirah beach or have a night out at any of the nightclubs or pubs. Please remember that alcohol is prohibited in public places for women except at few nightclubs and 'the ladies night specials'. 

Workplaces are secure for women as sexual harassment could lead to severe repercussions for men. In some of the industries and business houses you cane find women occupying very high and respected positions.

Remaining in par with international standards, Dubai observes a five-day working week, with a mandatory holiday on Friday, except few services like airlines. The other non-working day could be a Thursday or Saturday where international companies prefer Saturday.

Respecting the law and religion in any country is a basic pre-requisite and Dubai is not an exception to it.