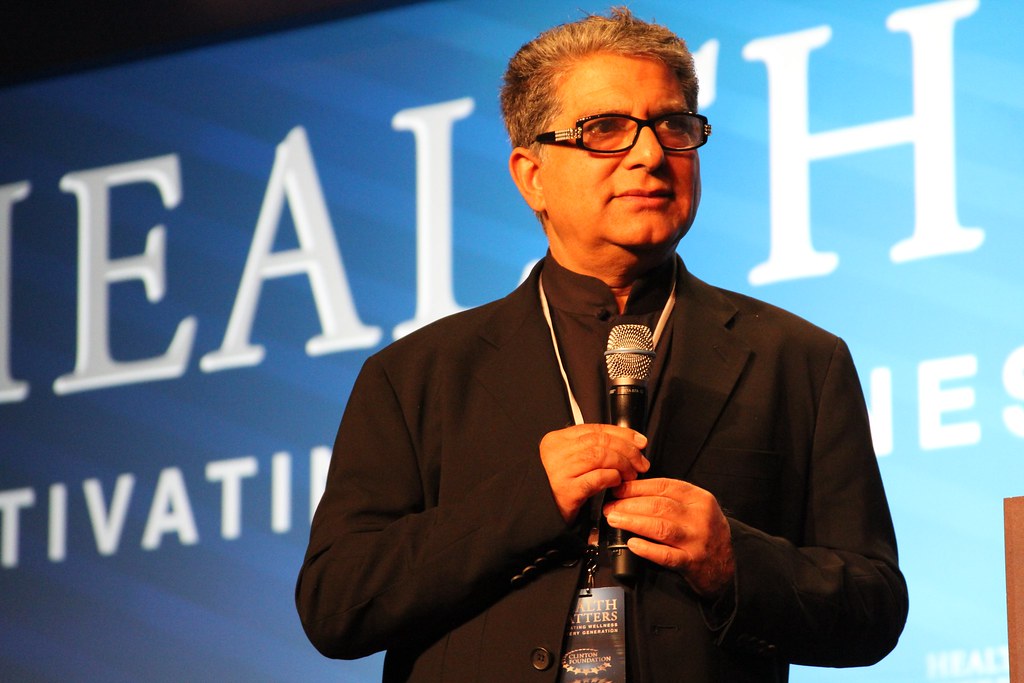 Credit: Flickr / lifescript / CC BY 2.0
Deepak Chopra is an eminent world-famous philosopher and physician. His many books are published on spiritual well-being, alternative medicine and treatments. He believes in the ancient, 5,000-year-old, scientifically proven practice of Ayurveda which has its roots in the Vedic culture. In fact, he is also an advisor to the National Ayurvedic Medical Association.
The Times magazine has applauded Chopra as one of the Top 100 heroes and icons of the century, he is now coming at the Madinat Jumeirah this September to deliver an entrancing 'The Future of Wellbeing' seminar on Tuesday, 17th September 2013.

The inspirational event will feature Deepak Chopra sharing the secrets of meditation for transformation and higher consciousness that will eventually help the audience attain a state of peace, heightened awareness, self-balance and harmony.

If you wish to attend the seminar by this renowned author and lecturer Deepak Chopra, book your flights to Dubai right now!