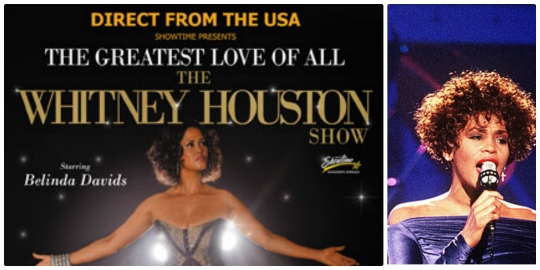 Whitney Houston's sudden death in 2012 cast a tragic spell over her long-time fans as well as won her new generation of admirers. Since she passed away, many are missing her melodious voice and a number of classic songs such as 'How Will I Know', 'I Wanna Dance With Somebody', 'Where Do Broken Hearts Go' and the super-famous 'I Will Always Love You'.
Belinda Davis and her team, will pay homage to one of the world's finest artists by performing to Whitney's most loved songs at the The Madinat Theatre from 18 September to 21 September, 2013. Listen to the mesmerizing singers classics through the ear pleasing voice of Belinda Davis, backed by live 6 piece band and 4 dancers.
Tickets to the concert are available at Madinat Theatre's official website. If you plan to visit this once-in-a-lifetime concert, do not forget to book
Dubai hotels
in advance.