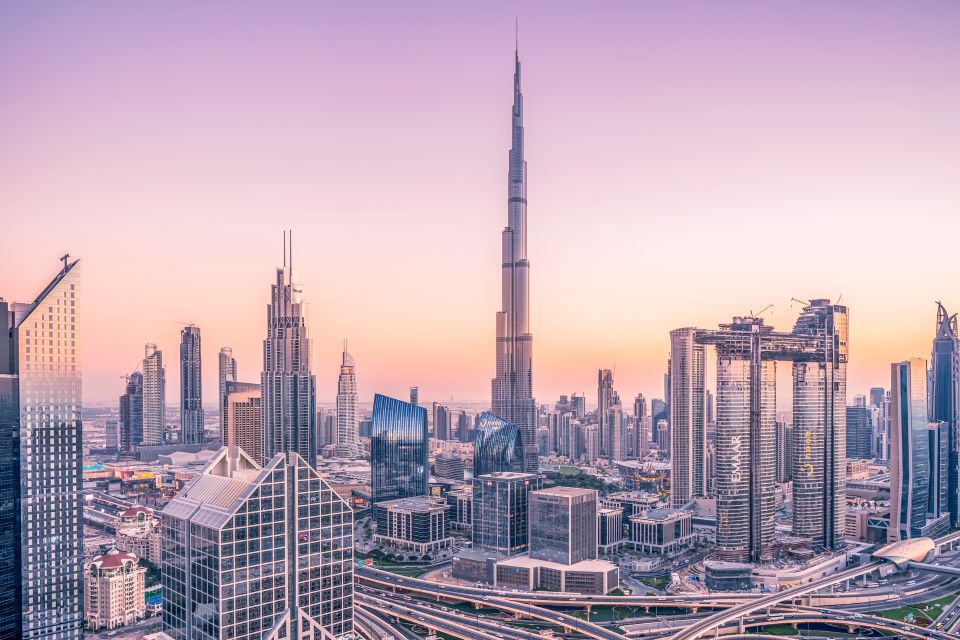 It is common knowledge that Dubai, the shining jewel of the United Arab Emirates, is famous for its spectacular buildings, opulent resorts, and wealthy way of life. The beautiful Burj Khalifa, currently the highest building on the face of the planet, is an iconic edifice that dominates the city's skyline. This architectural marvel, which towers at a startling height of 828 metres, draws in millions of visitors each year, all eager to enjoy its spectacular views and unsurpassed grandeur.
However, despite the fact that the Burj Khalifa is undeniably a place that tourists should not miss, Dubai provides a multitude of other fascinating options that are just as deserving of your consideration. Let's investigate some of these secrets and embark on an incredible adventure to discover Dubai's lesser-known landmarks and attractions, shall we?
Mesmerising Palm Jumeirah: The Eighth Wonder of the World
Prepare to be fascinated by a private jet charter view of the man-made wonder known as Palm Jumeirah. This breathtaking palm-shaped archipelago stretches into the shimmering Arabian Gulf and is a man-made wonder. It is rightly a world-famous monument representing Dubai's forward-thinking mentality and audacious aspirations.
On the ground, you can navigate the island's crescent shape and find many high-end resorts, villas, and alternatives for fine dining and entertainment at the highest level. Indulge in a relaxing day at the beach, savour some delicious cuisine, or throw yourself headfirst into the exciting nightlife scene. Palm Jumeirah provides guests with an experience that is totally immersive and cannot be found at any other location.
Majestic Dubai Frame: A glimpse into the past and future
The awe-inspiring Dubai Frame has been one of the spectacular attractions drawing in tourists since its opening in 2018. Standing tall in Zabeel Park, this large rectangular structure frames the breathtaking panoramic views of Dubai's historical and modern sections. The picture frame represents how the city has grown from humble beginnings as a fishing town to its present-day status as a global metropolis. When you enter this architectural wonder, you will begin an immersive trip exhibiting the alluring history, culture, and goals for the city's future.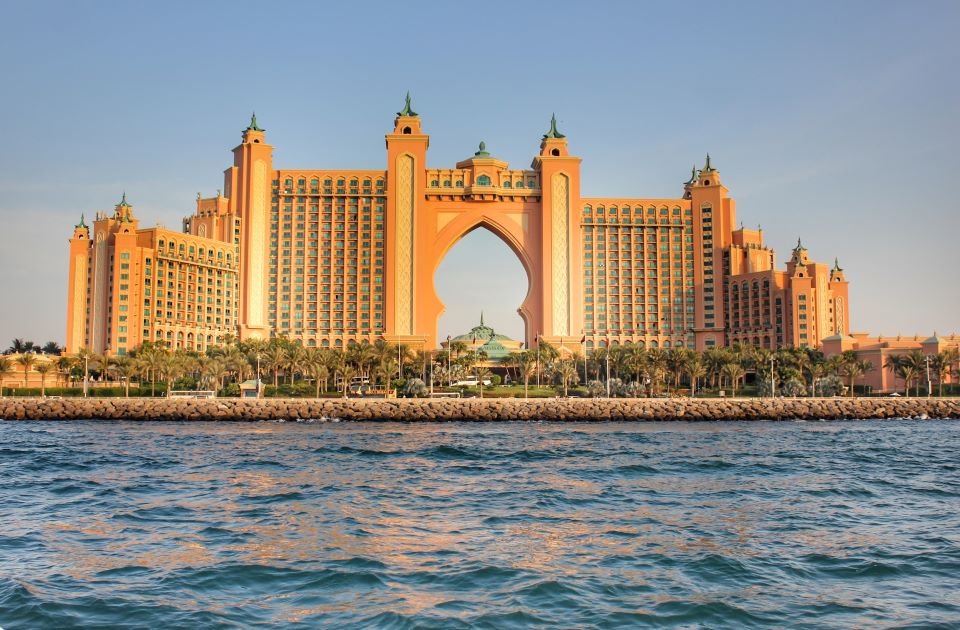 Enchanting Dubai Miracle Garden: Nature's masterpiece
Escape the urban jungle and immerse yourself in the tranquillity of the Dubai Miracle Garden, a floral paradise with a captivating display of vibrant colours and intricate designs. Spanning over 72,000 square meters, the garden is home to a breathtaking collection of over 150 million flowers, including awe-inspiring sculptures and structures crafted entirely from blooms. Lose yourself amidst the captivating aroma and kaleidoscope of colours as you meander through the various themed gardens, each with unique charm. Dubai Miracle Garden is a true testament to nature's splendour and a must-visit for enthusiasts and photographers alike.
Captivating Al Bastakiya: A glimpse of Old Dubai
For those seeking a glimpse into Dubai's rich cultural heritage, visiting the historical district of Al Bastakiya is an absolute must. Located in the city's heart, this charming neighbourhood returns to Dubai's humble beginnings. Stroll through its narrow alleyways, lined with traditional wind towers and beautifully preserved heritage houses. Explore art galleries, museums, and quaint cafes while immersing yourself in the authentic Emirati ambience. Al Bastakiya offers a unique opportunity to experience the blend of old and new that defines Dubai's cultural fabric.
Exhilarating Dubai Marina: A modern waterfront oasis
The dynamic waterfront region of Dubai Marina features a wonderful combination of world-class food establishments, eye-catching architecture, and exciting nightlife options. Enjoy a stroll along the promenade at your leisure while gazing in awe at the gleaming yachts and towering towers that decorate the skyline. Indulge in a mouthwatering lunch at one of the numerous restaurants along the water's edge, or embark on a once-in-a-lifetime yacht ride to see the city from a new vantage point on the water while taking in the breathtaking scenery. The vibrant atmosphere and breathtaking views of the Dubai Marina have made it a popular choice among tourists and city residents.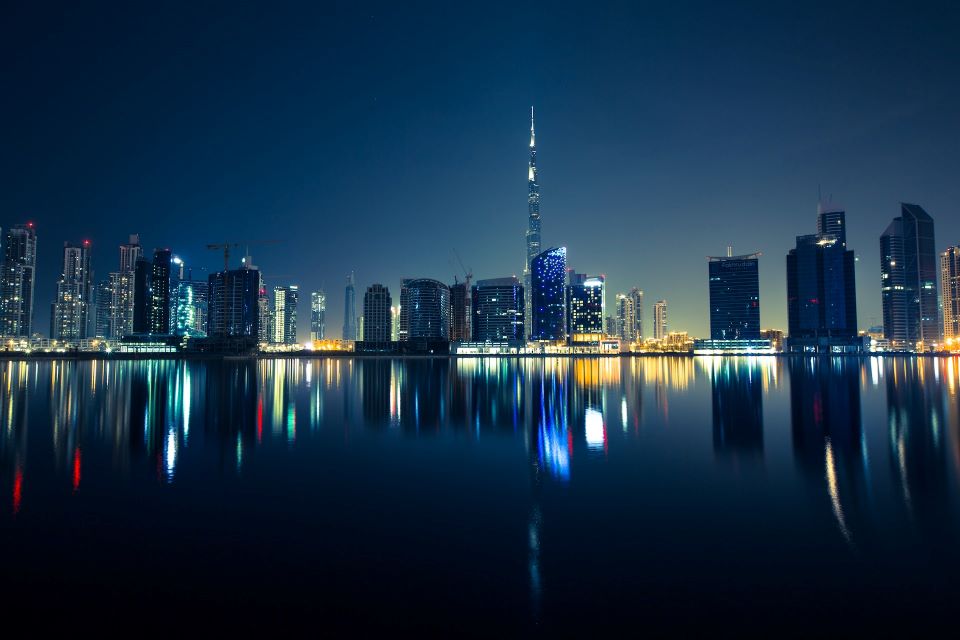 Sensational Dubai Opera: Where art and culture unite
Immerse yourself in the world of performing arts at the magnificent Dubai Opera, an architectural marvel in downtown Dubai's heart. This multi-format venue hosts a diverse array of world-class performances, ranging from ballet and opera to musicals and concerts. Step inside its grand auditorium, adorned with luxurious interiors and state-of-the-art acoustics, and witness the magic of live performances that will leave you spellbound. Dubai Opera offers an unparalleled cultural experience that showcases the city's commitment to artistic excellence.
Conclusion
In conclusion, while the Burj Khalifa rightfully holds its place as an iconic symbol of Dubai's grandeur, the city offers many other captivating alternatives that deserve recognition. From the majestic Dubai Frame to the enchanting Palm Jumeirah, the mesmerising Dubai Miracle Garden, the captivating Al Bastakiya, the exhilarating Dubai Marina, and the sensational Dubai Opera, each destination promises a unique and unforgettable experience. So, don't limit yourself to a single attraction when planning your next trip to Dubai. Embrace the city's diversity and embark on a remarkable journey to unveil the hidden gems and sights that make Dubai exceptional.