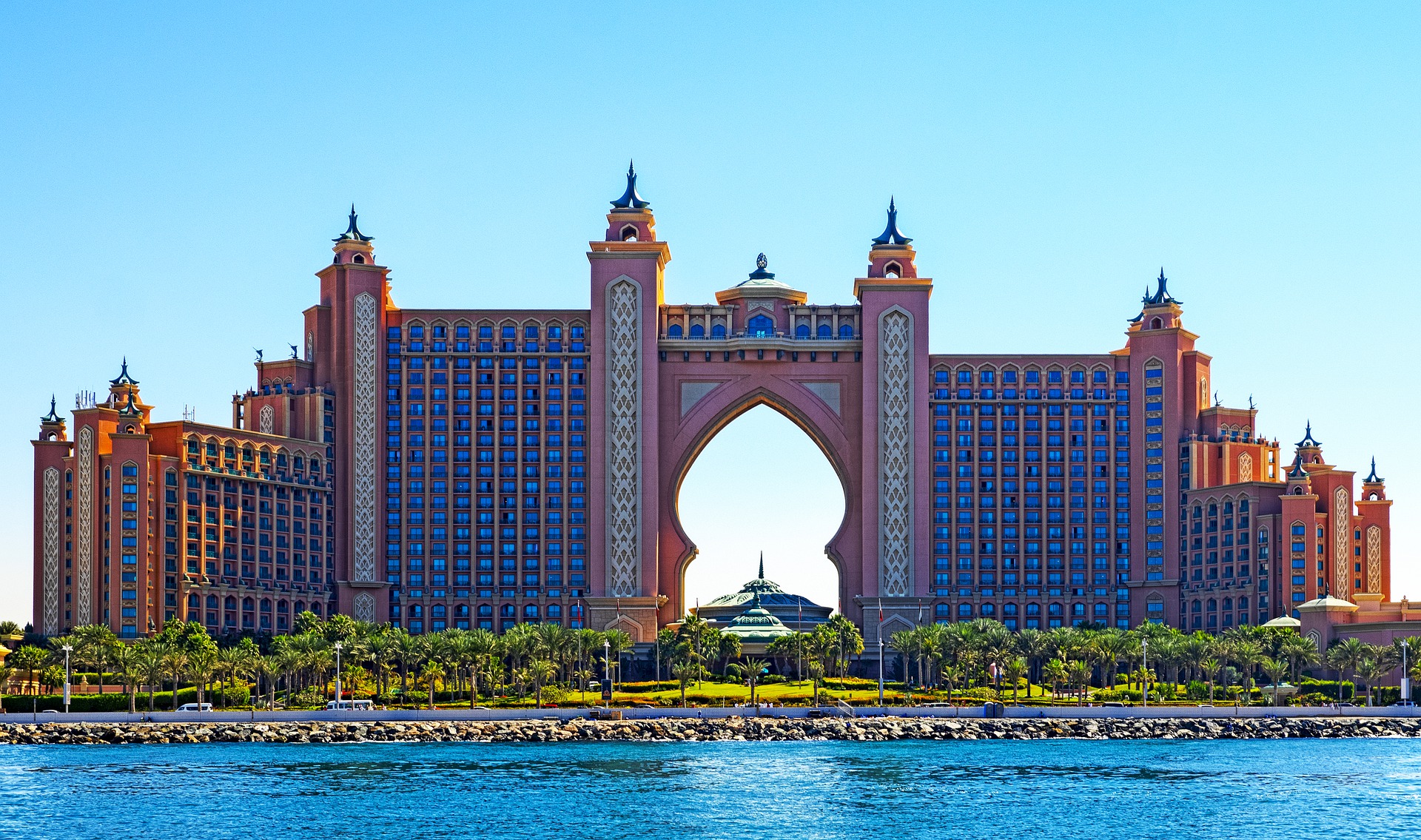 'Ladies' nights' in Dubai are a serious affair; it's not a Tuesday night thing anymore. The United Arab Emirates is showing love to their women in every possible way. With several venues across town, this city is offering drinks and food to you and your BFFs every night of the week for free. Don't believe us? Then check out the list of best places in Dubai where you can party every day without paying any charges and enjoy the local nightlife.
NOBU 
Located in Atlantis the Palm, one of the Dubai's main tourist attractions, Nobu is the city's one of the most distinguished restaurants which holds ladies' night every Monday from 8.30 pm –11 pm, offering three complimentary drinks and discounted tapas. You can enjoy some high-quality cocktails and delectable food items like Spicy Miso Tuna Tacos, Sushi Rolls, Black Cod Butter Lettuce, and Yellowtail Sashimi.

Location: Ground Level, The Avenues, Atlantis The Palm, Palm Jumeirah, Dubai.
NOLA 
Located at Armada BlueBay Hotel, Cluster P, this Louisiana inspired restaurant and bar is popular all week round, however, comes to life on Tuesdays from 12 pm to 3 am. Ladies can enjoy 4 free beverages and 50% off on their entire bill. Nola is a perfect place for those who are looking out for a fun and lively environment.

Location: B1 Level, Armada BlueBay Hotel, Cluster P - Dubai - United Arab Emirates
Tribeca
There are free-flowing drinks for ladies from DoubleTree by Hilton in JBR every Wednesday from 8 pm to 1.30 am. Also, ladies can get 50% off on the main meals; plus there is a 50% off on main meals and unlimited bubbly when dining. You will enjoy one of the best Dj nights in Tribeca.

Location: Ocean View Hotel, level 1, JBR Dubai UAE - Dubai - United Arab Emirates
Industrial Avenue
Industrial Avenue is an underground nightclub in The Westin Mina Seyahi. It is the latest addition to Dubai's clubbing scene were on Thursdays, Wednesday and Friday this place opens their doors at 9 pm, with free drinks for ladies until 3 am

Location: The Westin Dubai Mina Seyahi Beach Resort & Marina, Al Sufouh Road, Jumeirah Beach - Dubai - United Arab Emirates
Billionaires Mansion 
Billionaires Mansion is one of the happiest and coolest spots in the city where you will find restaurant/bar/shisha lounge/karaoke room all under one roof; it is the first of its kind in Dubai. Located at Taj hotel, ladies can enjoy complimentary pass around canapes, as well as four free drinks in the gorgeously decorated bar area on Friday from 9.00 pm to 12.00, am.

Location: Taj Hotel, Burj Khalifa Blvd - Dubai - United Arab Emirates