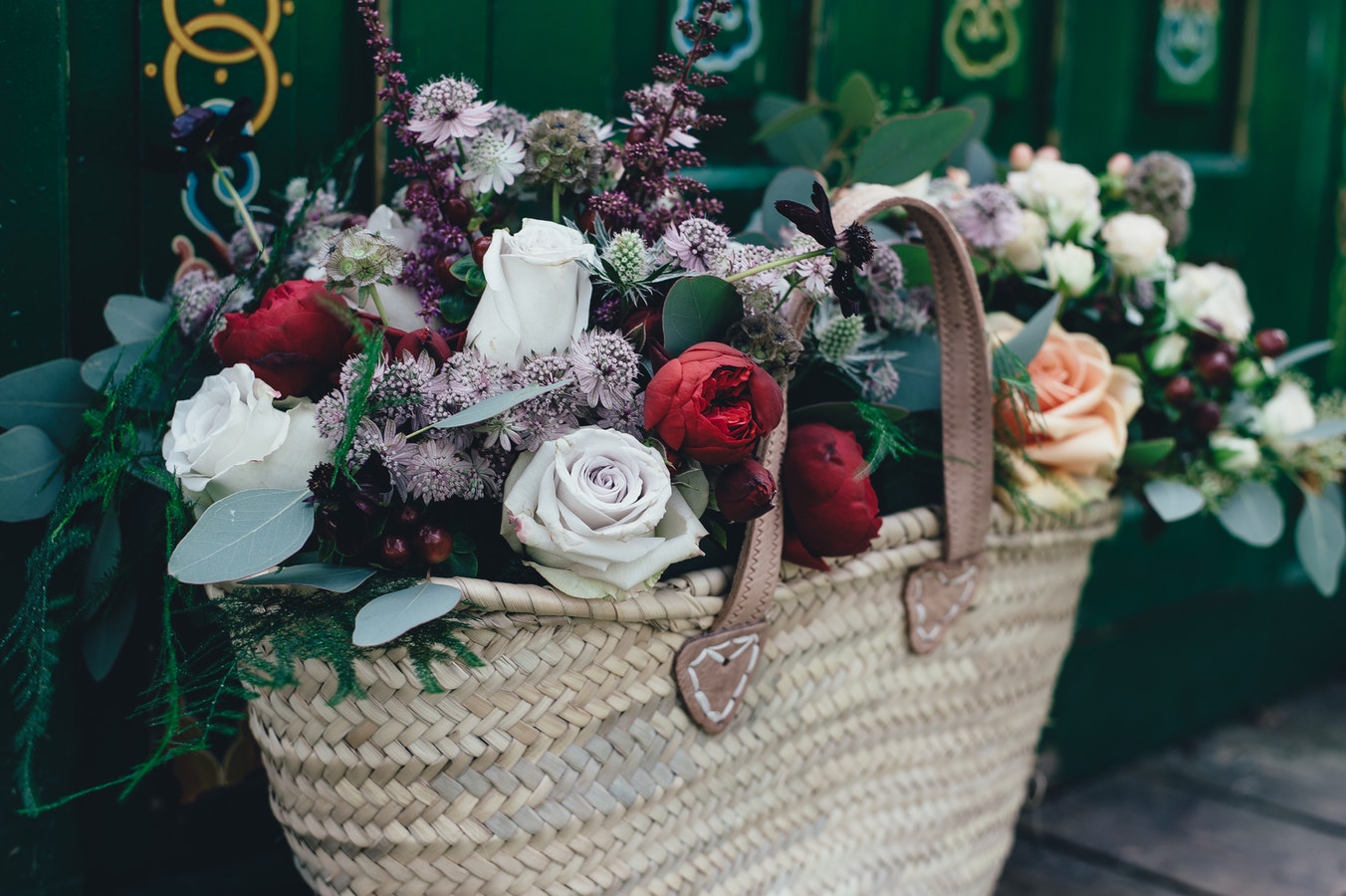 Modern life can be hectic and overwhelming. So it's a good thing technology makes so many aspects of our lives easier. For example, instead of going through the traffic and heat to a flower shop or the flower market, you can conveniently order fresh flowers from your favorite online florist in Dubai.
A quick search can bring up a lot of options, but we're letting you in on the reliable ones. Here are the 8 top picks for Dubai flower delivery.
1. A Better Florist

| | |
| --- | --- |
| SPECIALTY | Modern and premium hand bouquets at affordable prices |
| CATALOGUE SIZE | Curated |
| PRICE RANGE | AED 180 – AED 625 |
| DELIVERY FEE | Free same day delivery  |
| WEBSITE | www.abetterflorist.ae |
| INSTAGRAM  | @abetterflorist |
| CONTACT | wendy@abetterflorist.com |
| PAYMENT METHODS | Visa, Mastercard, Paypal, Bank Transfer |
A Better Florist aims to simplify and speed up the process of buying flowers online. Their express flower delivery service along with their picture-perfect hand bouquets quickly made them one of the top florists in Dubai. 
Their success can be attributed to three main factors: exquisite flower arrangements, affordable prices and a lightning-fast delivery to Dubai and Abu Dhabi. You can see how much thought and care they have invested in their online shop with their curated catalog of flowers and hampers for all occasions. Their standard same day delivery is free, just make sure you place your order before 3pm. 
2. Bliss Flowers and Design

Bliss Flowers and Design has an excellent selection of romantic flower arrangements which look dainty and structured at the same time. This is probably because the designs are inspired by architecture and fashion. Their flower designs in wooden boxes with a heart etching are particularly fetching and perfect for romantic occasions like Valentine's Day or anniversaries.
If you are not well-versed in the language of flowers, you can always order the "Surprise Surprise" bouquet which is basically the florist's choice. It's a quick and easy way of ordering fresh flowers, rewarding you with a pleasant surprise upon delivery.
3. Oleander Flowers

This is Oleander Group's dedicated arm for flowers and floristry. They sell a large selection of flower arrangements, from traditional hand bouquets to Valentine's Day flowers as well as grand opening flowers. With each product, you have a choice for further customization, such as the type of vase, the size of the bouquet (regular, large and deluxe) and a teddy bear for added charm.
You need to order by 1 pm if you want the flowers delivered on the same day. The minimum order for free flower delivery to Dubai is AED 350 with an option for a 3-hour express flower delivery.
4. Flowers.ae

Flowers.ae sells single-stemmed roses for customers with a tight budget, but they also have larger and more luxurious bouquets you can send to make an impact. Their flower boxes are gorgeous and elegant, so you'll definitely impress a romantic prospect.
If you're pressed for time, you can request for their 3-hour express delivery service. Otherwise, standard same day flower delivery to Dubai is free for orders placed before 4 pm. For order customization, you can choose the container, such as a flower box or a glass vase, or add gifts like balloons, teddy bears or chocolates. 
5. Upscale and Posh

If they're good enough for celebrities and royalty, then they're good enough for you. That is, if you're looking for something fancier. A UK-trained designer is a brain behind the flower arrangements of Upscale and Posh which you can see in their online store as well as their floral design collaborations with various high-end clients and well-known brands.
They do offer promotions from time to time, such as during Mother's Day or even the peak season of Valentine's Day to help you save a few bucks. Fortunately, they do provide free same day flower delivery to Dubai for orders placed before 7 pm.
6. Maison de Fleurs

Bouquets from Maison de Fleurs has a Paris chic aesthetic. In particular, their elegant signature boxes in black makes the colors of the flowers pop out for a vibrant bouquet. Of course, if you prefer muted colors or pastel palettes, they do have white boxes which evoke a more whimsical vibe—a neat contrast of night-time versus daytime Paris. Their most recognizable packaging, however, is the transparent acrylic square box that highlights the beauty of fresh, cut flowers contained inside. 
Maison de Fleurs' flower delivery to Dubai – Jumeirah is free, while other places in Dubai incurs a fee of AED 50 with a minimum purchase of AED 350. 
7. UAE Flowers

Their shop is in Dubai which is why they can quickly ship your order of fresh flowers as soon as the product is available for delivery. If you don't want to scroll through a large selection, go straight to customized order. You can choose which type of rose you want for the bouquet, how large or small you want it to be, the container and other possible add-ons.
Rush orders are delivered within 2-4 hours depending on how far it is from their dispatch area. The fee for same day flower delivery Dubai starts at AED 13.62. This is only available for orders placed before 6 pm, if you miss the cut-off, your order will be processed on the next working day.
8. Black Tulip Flowers

If the goal is to make an indelible impression, then Black Tulip Flowers' luxury bouquets would do the trick. You can find a flower arrangement made of about 1,700 roses! Like the rest of their flower arrangements, they source the blooms from suppliers worldwide, including Kenya, Malaysia, Thailand, India South Africa, New Zealand and Mauritius so there's no risk of running out of premium blooms. Orders placed before 4 pm UAE will be delivered on the same day.