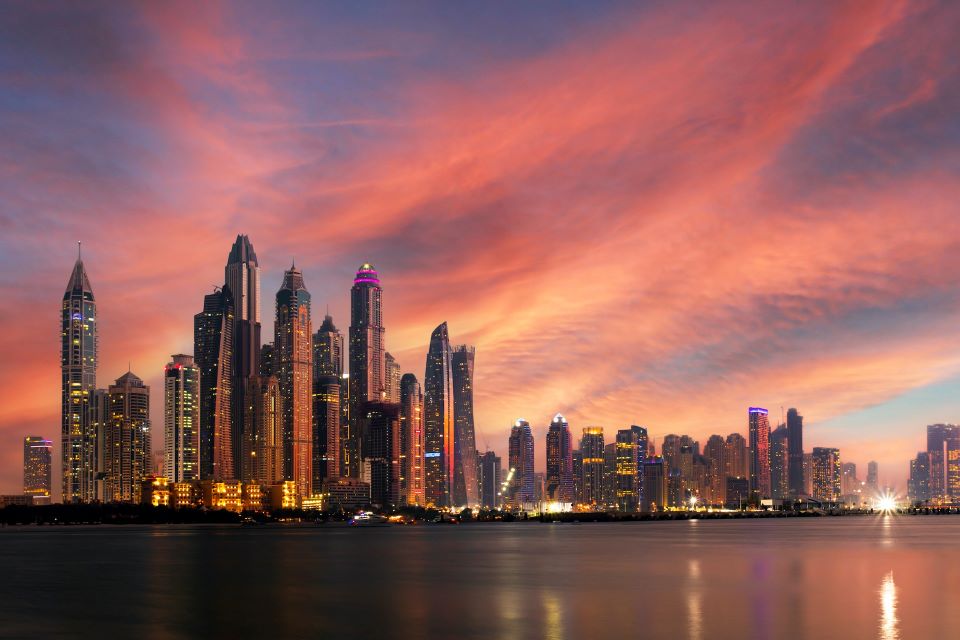 Dubai is one of the best tourist destinations in the world. Who can deny its alluring opulence? People come from all over to bathe in luxury, shop, get deals on jewelry and clothes, and explore desert life in a new light. And, of course, adventure lovers have found ways to keep the adrenaline flowing even in the desert! While they know they can always get a kick from playing on live dealer casinos online, where they can win money, the desert has a lot to offer. It may not be the exact thrill of playing a live poker game or deciding to double down in blackjack, but it is enough to have your heart pumping. So, what fun, thrilling things can you do in Dubai?
Adventure Destinations in Dubai
Adrenaline has an amazing effect on people. For some reason, the fear makes people feel more alive than they do when their adrenaline levels are low. And while this hormone was initially meant to keep us safe (fight or flight), it now doubles as a feel-good hormone. And here's how you can activate it:
1. Head to the Top of Burj Khalifa
If you fear heights, this is a great place to start. After all, you will be towering over the whole of Dubai, looking over the buildings and seeing humans as tiny dots on the ground. While you are here, your legs might feel a bit wobbly, you may feel faint, and the thought of crawling to keep safe may cross your mind. But don't let that keep you from going near the windows where the reality of how high you are will hit you. The excitement and the fear will remain imprinted in your brain for a while, maybe even years!
2. Bounce Around at the Atlantis Aquaventure Waterpark
Nothing says adrenaline like moving through water slides at neck-breaking speeds. You will likely scream as you make it down the first slide. After all, this artificial development features some of the longest and steepest slides you will ever see. Take the Aquaconda as an example. It is nine stories tall! Yes, picture yourself falling nine stories inside a tube with water slushing around you. If that does not get you screaming, you truly have a heart of steel.
3. Do a Desert Safari
Are you even in Dubai if you don't experience its dunes? Now is a good time to see what the desert entails. And instead of doing it on a 4WD, go camel riding instead. Many people have cried while atop these animals, begging to have the trip come to an end. Perhaps you are more resilient, can get past the fear of falling off the camel, and can get accustomed to its somewhat wobbly walk. It is nothing like a horse; that's for sure!
4. Take an Abra
Yachts are commonplace in Dubai. But where is the thrill in that? Take your adrenaline rush to the next level by getting on an Abra. If you're unsure what this means, it's a small wooden ferry! These small water vessels dock near Madinat Jumeirah and are the perfect way to test your ability to remain calm in the water. While they are safe, your mind will probably keep reminding you that the ferry is small and likely to topple if one thing goes wrong. Try being calm in such a situation!
5. Kite Surf at Umm Suqeim Beach
Water lovers, here's a sport you'll enjoy! Umm Suqeim Beach has strong winds that are perfect for surfing. So, head there, hire some equipment and get into the water. If you'd like, you can also kayak or paddleboard, taking advantage of the strong currents. As you fall into the water and find your way to the top, you will surely have a thrill.
While adventure comes with a touch of risk, you should be careful not to get hurt. As such, you should:
- Be aware of the risks associated with each activity,
- Follow instructions given by the guide or operator, and
- Ensure you have sufficient travel insurance.
Better safe than sorry – an adage that stands to date.