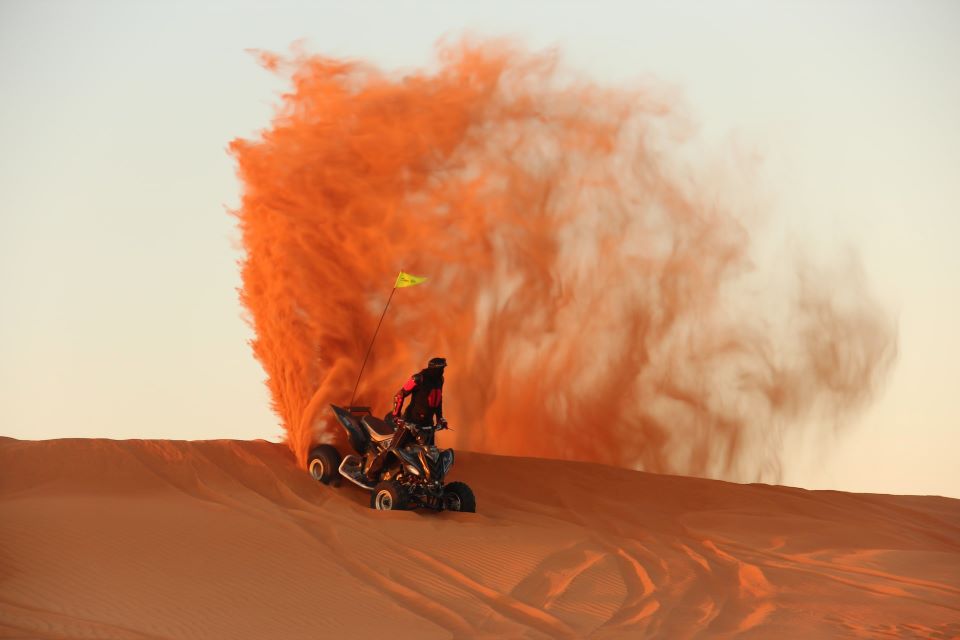 Many gamblers love exploring casinos in their travel destinations. It allows them to experience the thrill of playing while learning more about the countries. And that's a combination that never gets boring! Think about it. One minute, you are winning in a poker game, and the next, you are spending your earnings on local culinary experiences. But can you do this in Dubai? Not quite.
Due to Islamic regulations, gambling is illegal, and you cannot play at physical casinos. But luckily, this does not seem to apply to online casinos. So, if you want the thrill of a few poker games, you can rely on sites like Bwin Poker to keep you occupied. Besides online gambling, you can indulge in the following activities to get your adrenaline going:
Adventure Travel in Dubai
While you can still come across physical poker games, playing them can land you in jail. So, instead of taking such risks, consider the following thrills:
1. Go Sky Diving
If you genuinely want to live on the edge, skydiving is the way to go. After all, how can you not feel powerless and powerful simultaneously as you jump off a plane? It's one of the most thrilling activities where you can view the city beneath you as you float in the air. And to make the deal even better, skydiving in Dubai is safe. It is much like playing online poker with a set bankroll, knowing you could lose but not worried about it because you have some insurance.
2. Ride a Hot Air Balloon
While hot air balloons are renowned for their romantic appeal, they can also be thrilling. You're placing your trust on a flame to keep burning for you to remain in the air. And that's a thought that will likely tug at you as you stare at the sights in Dubai. But when you finally get accustomed to floating in the air in a big basket, you can take in the beauty of the city's expanse.
3. Go Scuba Diving
Dubai is a great place to go scuba diving. It has a rich coral setting, and exploring the underworld will give you that kick that makes everything feel magical. What better way to take underwater pictures than with fish swimming around you? And you will learn a lot about marine life!
4. Ride a Buggy in the Desert
Camels may be great for those long desert trips. But a buggy? It takes adventure to the next level. You can speed past the dunes, watching the sand form dust clouds behind you. And because there are no traffic laws, you can speed as much as you want!
5. Flyboard in the Ocean
Flyboarding combines several things. First, you get to float in the air. And secondly, you get to be in the cool water amidst the heat of the desert. What could be better than this? Oh, and because of the high speed, the adrenaline thrill is high.
Other activities include sliding down water slides, riding camels in the desert, ziplining, skiing, and riding Ferraris. The choice of pleasure is ultimately yours!
How to Win in Online Poker
After enjoying all the fantastic activities above, you may want to boost your adrenaline. And what better way to do so than by playing online poker? The easiest way to win such games is to:
- Learn the rules of the game. Poker is a game of skill, and not knowing the rules reduces your winning chances.
- Find a good site that suits your gaming needs.
- Decide how much you can wager in the games. Ideally, have a budget that determines what you can invest.
- Do not play the game when you feel emotionally exhausted, drunk, or in a state where your reasoning has been affected.
Finally, start slow. Learning from your mistakes and building better strategies is the only way to improve at poker.