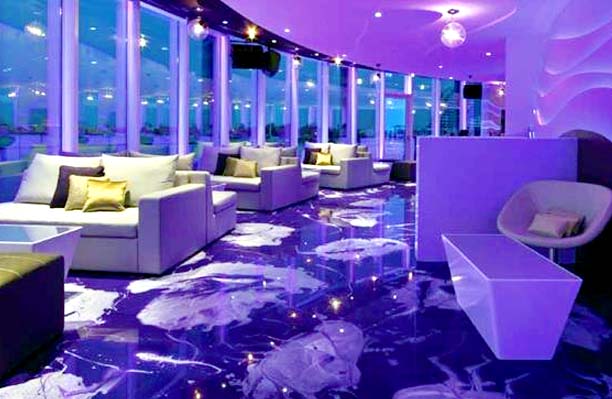 Architectural designs that marry natural and cultural diversities are evident in these Dubai hotels and their restaurants. Add the everlong beaches that deliver pure sand and bliss to visitors. These lavish hotels take the lead on commanding pleasure with inspiration, and gastronomic magic, all presented with a backdrop looking straight out of royal requirement.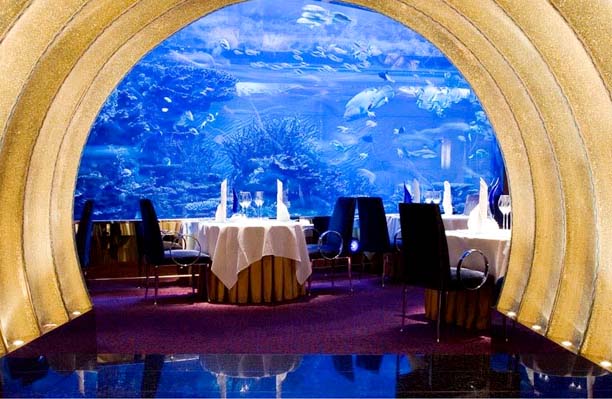 Burj Al Arab - Al Mahara Restaurant
Al Mahara, which means 'oyster', is not just a fine dining seafood restaurant, it's an adventure and a unique experience to be had. From the iconic Burj Al Arab, get ready for a simulated submarine ride to reach Al Mahara. Portholes feature swimming fishes, underwater corals, and ends with the grand entry to 'the oval', or the cylindrical floor-to-ceiling aquarium. Welcoming gold arches lead to the restaurant centrepiece of glass wall aquarium, brimming with aquatic life. Dress code is formal casual.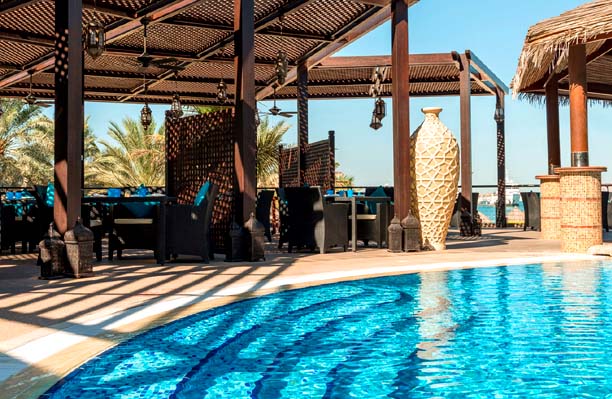 Le Meridien Dubai - Horizon Restaurant
Horizon Restaurant is poolside, with swim-up bar, perfect for lounging and taking a dip. The open area is surrounded with natural materials, outdoor chairs and blue cushions. Their menu includes tastefully crafted snacks, sandwiches, cocktails, and cooling beverages.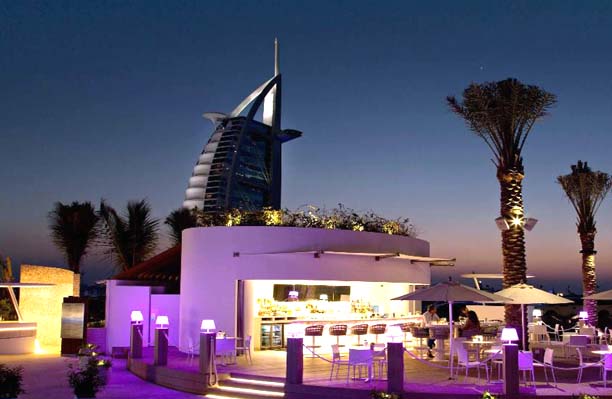 Jumeirah Beach Hotel - Cove Beach Restaurant
The Cove beach could be all you ever need to finally unwind in the middle of Dubai's busy city scene. It's beachfront, offers exquisite views of the Burj Al Arab, towering palm trees, and an extensive list of Mediterranean-inspired dishes, perfectly concocted to match your heavenly location. Have your choice of dining convenience- at the Cove restaurant, bar, beach, or lounge. Dress casually.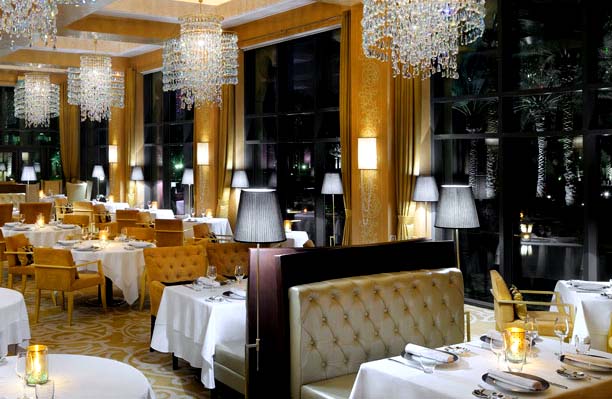 One And Only Royal Mirage - Celebrities Restaurant
The epitome of luxe and elegance, Celebrities Restaurant exudes classical, beautiful architecture, peppered with crystal chandeliers, velvet seating, and pristine cutlery sets. Menu boasts of European dishes, a wide selection of wines and distinctly scrumptious hors d'oeuvre. The dining hall overlooks The Palace Esplanade, while the Private Dining Room, perfect for 10-20 person gathering, features tall mirrors and dramatic lightings that will elevate your party to utter sophistication. Dress code is elegant casual.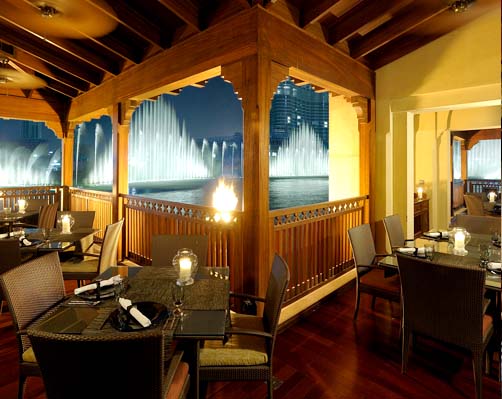 The Palace Downtown Dubai - Thiptara Restaurant
Dinner, a fountain show, and a whole leap of extravagance more. Thiptara Restaurant features delectable Thai dishes, with a dash of Oriental and seafood specialties. The romantic setting opens after the sun sets, until 11:30PM. Thiptara interiors feature wooden detailing, with a soft table top candle, lit for dinner. Dress code is casual.
*All images are copyright to their respective owners.