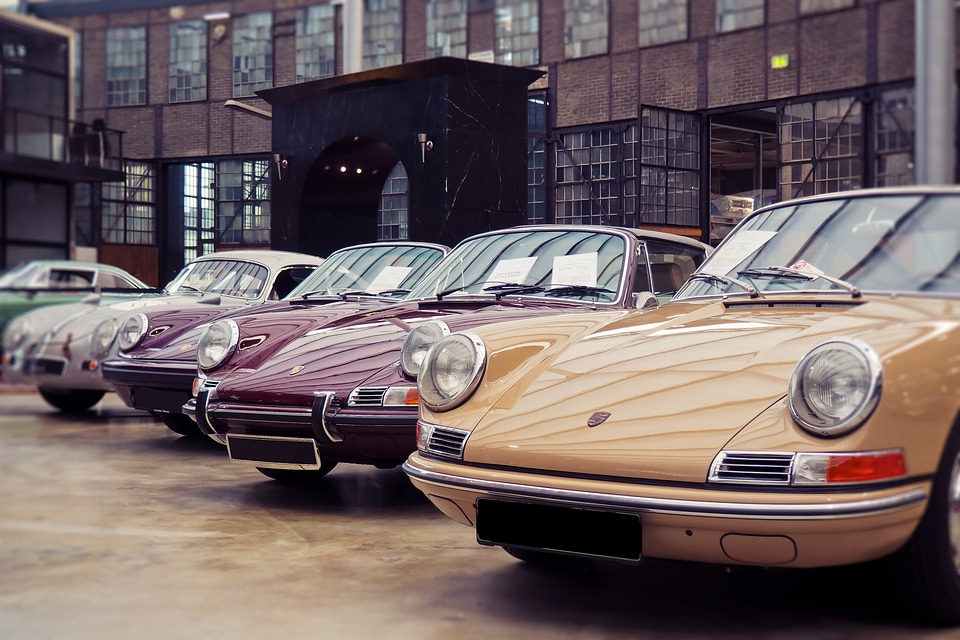 Luxury cars are known for their class and elegance, but they are also famous for being difficult to keep in good condition.
If you have a luxury car, you must take the time to learn how to properly store it so that it can be protected from any damage or theft. Consider employing a luxury car storage facility if your house garage is insufficient for securely storing your vehicle. 
These facilities provide an ideal environment for storing high-end vehicles and will help ensure that your vehicle stays in excellent condition while not being used on the road. Wondering why you need luxury car storage? There are many reasons why you should.
But before we talk about why luxury car storage is a must-have, let's discuss what it means. 
What Is Luxury Car Storage?
Luxury car storage is a service that allows you to store your vehicle in a safe, secure, and climate-controlled environment.
Luxury car storage is the best way to store your prized automobile. A lot of luxury car storage facilities are designed to protect and preserve your vehicle while providing you with peace of mind while it's in storage.
Luxury cars are often expensive and have many accessories that require special care during the storage process. To ensure that your luxury car stays in good shape during storage, you'll need to find a facility that specializes in your type of vehicle. 
Most luxury car storage services offer a variety of services including:
Long-term storage - You can store your vehicle for as long as you need at their location. They will work closely with you to ensure your satisfaction throughout the entire process.
Short-term storage - If you are traveling out of town for a short period and don't want to leave your car behind, a short-term storage program is ideal for keeping your car safe from theft or damage.
Most luxury car storage facilities are located in gated communities with 24-hour security guards and cameras installed all over.
Luxury car storage can also be used when you're planning on selling your car but don't want to put it up for sale until you find the right buyer. In this case, it would be wise not only to store your vehicle but also to protect it from any damage caused by weather conditions or natural disasters such as floods or earthquakes.
What Can Luxury Car Storage Facilities Provide You With?
Luxury car storage facilities can provide you with:
1. 24/7 security - This means that your car will be watched over at all times and you will know that no one will be able to break into your vehicle without being witnessed. This security also ensures that if someone attempts to break in they will be caught immediately.
2. Access to concierge services - There are many concierge services available when you opt for luxury car storage. You may have access to valet parking or personal drivers who can take you anywhere in your city.
3. Insurance - Some insurance companies offer coverage for luxury vehicles that are stored outside of their home countries; however, most do not cover this type of protection while they are being transported across borders or being stored outside of their home country.
Now that you know what luxury car storage means and what kind of services they offer, let's talk about why you should consider getting luxury car storage for storing your rare luxury cars.
1. Keeps Your Luxury Car Safe
A luxury vehicle is a valuable asset that requires special care and attention during its life cycle. At least once during the lifetime of your car, you will need to store it for an extended period.  Whether it's because you are traveling abroad or need to sell it quickly, luxury car storage provides a safe and secure environment where you can keep your vehicle protected from natural disasters such as floods, earthquakes, and other types of weather conditions that could damage your vehicle if left outdoors.
2. Saves you money
Another reason why luxury car storage is a must-have is that storing your car will save you money in the long run. If you leave your car out on the road or in your garage, you have to pay insurance and registration fees every single year. But if you store it away safely, then not only do you save money on insurance and registration fees but also maintenance costs as well which would normally be incurred if your car was being driven regularly.
3. Your car will be under professional care
One of the advantages of luxury car storage is the fact that your luxury car will be well-cared for by professionals who are knowledgeable about maintaining premium cars. They offer services such as battery maintenance, washing, cleaning, waxing, polishing, and regular tire pressure inspections to keep your car looking good while it is being stored in their facility. The best part is that they offer this at a very affordable price.
You can also use this service if you are planning on selling your car but have not been able to find a buyer yet. This way you can make sure that the buyer gets what he paid for when he buys your vehicle from you.
4. Protect your investment
If you have an expensive car, you will want to protect it from damage, theft, and other issues that may come up while it is being stored. The best way to do this is by keeping your vehicle in a secure location where it is watched over 24 hours per day and kept away from curious eyes.
If you don't take care of your car, then you may end up spending even more money down the line just because of neglect. This is especially true if you have a rare or vintage car that has been passed down from generation to generation. You want to make sure that it does not get damaged or stolen.
5. Peace of mind when traveling or moving
Another reason why you should use a luxury car storage facility is that it gives you peace of mind when traveling or moving away from home for an extended period (such as vacation). With climate-controlled storage units available at most major airports, you can easily leave your car behind while traveling abroad without worrying about how well it will be looked after while it's gone.
Final Thoughts
Storage units are a must-have for storing rare luxury cars. If you are planning to buy a luxury car, then you need to make sure that you put it in the right place. Numerous businesses provide services for storing rare luxury cars, but we advise using only those that are licensed and insured. 
The best part about using these services is that they will also help protect your investment. Luxury car storage is also important because it will give you peace of mind when it comes to storing your vehicle. You can be rest assured that your car will be in good hands when it is being stored by a professional company.