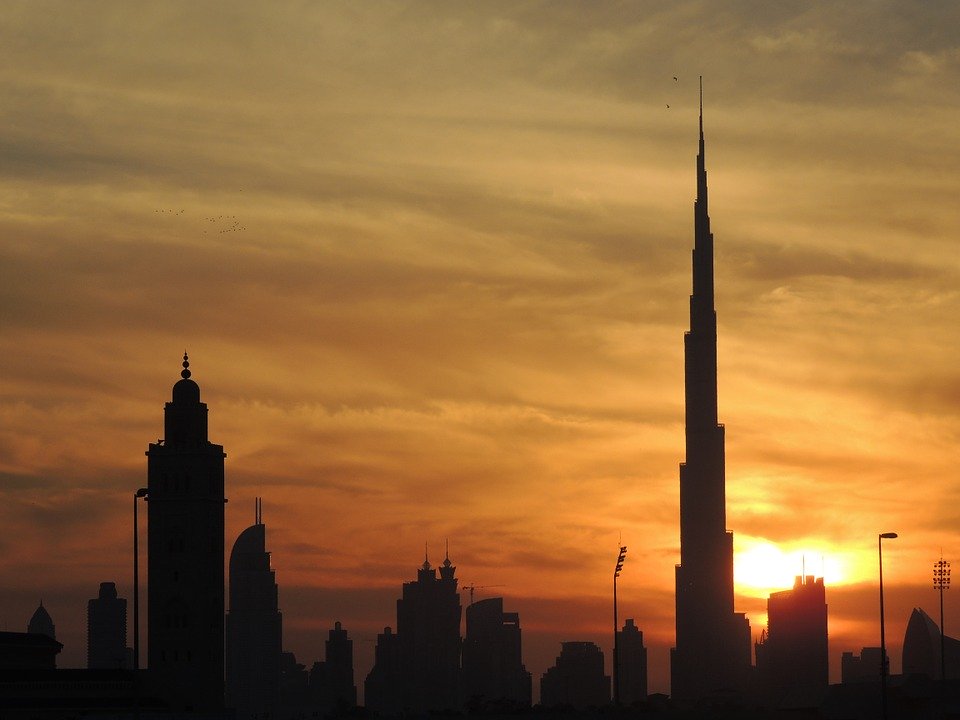 Time is an essential factor in travel but it does not mean that you cannot enjoy travelling if you do not have much time. You still can, even if you do not have much time to spend for it. Say, you have a short business meeting in Dubai, and you still have a few hours more to spend before heading back to the airport and go back to your destination, do you have enough time to explore the world-renowned bustling city of Dubai?
Here's how: First and foremost,  it would be wise if you ask a colleague who is based in Dubai on what are the Top things to do in Dubai in 24 hours or a day.  It is the best time to ask about whereabouts in Dubai before you even take your flight going there.   At least you have an idea where to go and you can squeeze your budget beforehand.

The main sightseeing route in Dubai is divided between Bur Dubai and Deira which lie on opposite sides of the water,   and the soothing curvature of Dubai Creek is a pull in itself.   You will have plenty of opportunities for some dazzling sights of the city from the creek,   gleaming skyscrapers on one side, and old trading dhows on the other.

If you are interested to see the architecture showcasing the mega structures and skyscrapers of Dubai,  you can rent an abra or water taxi for an hour and get them to take you on a private trip up the creek.   By this,  you can get an excellent perspective for some of the oldest and some of the newest buildings in Dubai.   It is always a good idea to bring your camera with you so you will have printed memories of your trip to Dubai even how short your stay is.

Other areas to highlight the city's architecture would be on the top end (central Dubai)  of Sheikh Zayed Road,   and then the Burj,   and maybe the Madinat complex which is just nearby.

Near the creek on the Deira side,  Deira's many attractions include the historic quarter of Bastakia, as well as old souks and covered marketplaces.  Walking along the alleys,   you can explore the Spice Souk and the Gold Souk.   The Dubai Museum is situated within the amazingly restored Al Fahidi Fort,  and is a must-see for first-time visitors to Dubai.  Built in 1799 to defend the city against invasion,  while the museum's collection includes full-size figures and galleries illustrating Arab houses,   mosques,   date gardens,   desert and marine life.

Dubai is one of the largest retail gold markets in the world,   selling everything from raw materials to intricately handcrafted jewellery,   and you can bargain for the prices that suit your budget.   The Gold Souk area in Deira has stunning street-front shops and covers dozens of alleys that are home to small stores.   The newly built Gold and Diamond Park on Sheikh Zayed Road is an attraction for jewellery enthusiasts.

The city is also home to some of the Middle East region's most famous shopping malls, boutiques and department stores that retail haute couture,   home furnishings and accessories,  hi-tech electronics and traditional Arabic crafts.   You can buy products with top international brands at very reasonable prices in Dubai.

There are 40 or more malls and shopping complexes in the metro area of Dubai,   which is pretty mind-blowing,  considering that it's only a few miles from end to end.

Finding a place to eat is not difficult in Dubai. Along with Dubai Creek, you can try a wide variety of Middle Eastern food at Cafe Arabesque in the Park Hyatt Hotel,   Mizaan with light and healthy options,   Arcadia café with live jazz music,   among others.

In Deira,   you can enjoy local food in addition to traditional food. For European food, there are British restaurants in the area.   English breakfast menu can be savoured at the Atrium Garden Club with a soothing garden ambience.

On the Bur Dubai side,  you can visit the Heritage Village located in the Shindagah area.   It is a family destination where you can enjoy watching potters, weavers and artisans at their crafts.   You can also drop by at the Sheikh Saeed Al Maktoum House,  a museum restored from the house of Dubai's former ruler and dating back to the late 1800s which is located just nearby.   It's remarkable layered rooms and genuine wind towers exemplify regional architecture at its best.

For food cravings,  you can go to Seville's to enjoy paella and other Spanish cuisines,   Bollywood Café which has a dance floor and music,  the Picnic Restaurant for traditional Persian dishes,  the Fareast Seafood Market that serves a variety of food ranging from Asian,   Japanese,    Chinese and Thai cuisine,   while Mirchi is a pub restaurant that offers Indian and Asian dishes.

At the end of the day,  with the sights and sounds you can find in the things to do in Dubai for one day,  you can say to yourself that you have significantly explored Dubai.  Who knows next time, you will have longer days to stay.