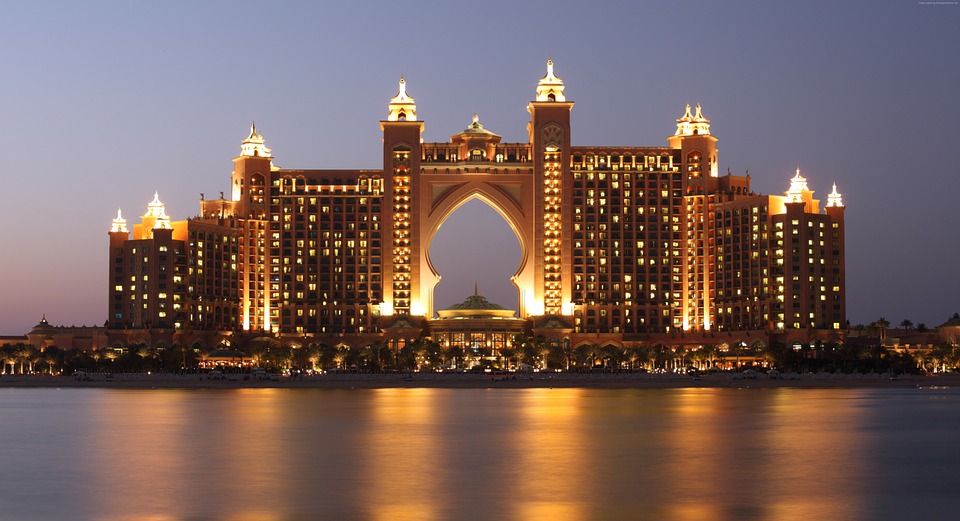 Dubai is also nicknamed as the land of luxury, owing to the extravagant amount of wealth and opportunities to indulge your wildest fantasies. From seeing the world's tallest building to the world's most luxurious hotel, the Burj al Arab, the Emirate of Dubai has so much to entice the visitors with. If you love the sun and sand, then check out this glittering Emirate, by booking your holiday in the month of July.
While being surrounded by the desert does have downsides, the month of July is one of the hottest months in the region. The temperatures during the day range from well over 40°C (104°F ) and drop down to 29°C (84°F ) during the night. With practically no rainfall, the sweltering heat, dry air and humidity, courtesy of the sea, can be become a bit overwhelming, but you need not worry as you have air conditioning everywhere you go; from taxis and malls to even the bus stations!
Travelling to Dubai during summertime is one of the best things you can do as it hosts the annual Dubai Summer Surprises, an event where you can get discounts and bargains and shop to your heart's content. Cool off with a dip in the pool or a day spent at the beach or perhaps the excellent selection of local spas. The only accessory you need to carry with you is an umbrella and sunscreen.
While it is safe and definitely a fun time to travel to Dubai during the month of July, it is best advised to check out the temperatures and weather forecasts to avoid sunstroke and other heat-related problems, make sure you drink plenty of fluids. A holiday in Dubai can certainly be a memorable experience especially when you can enjoy a multitude of different events. Book one of the many tours available to truly experience a holiday like no other!