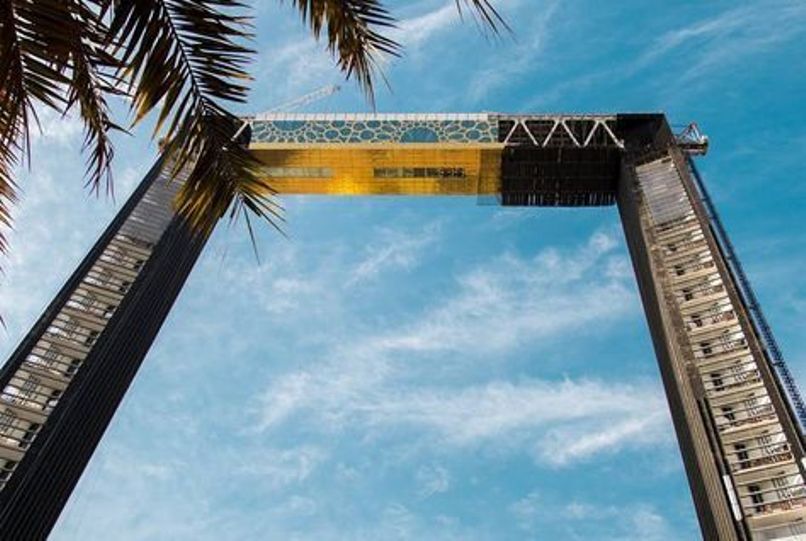 Dubai is ready to have a brand new landmark on its skyline in the form of the gigantic Dubai Frame. Situated near the Zaabeel Park the Dubai Frame is expected to be one of the most popular attractions in the city after it opens later this year.
The frame gives amazing views of the Dubai city with its 150 meters height and 105 meters width. The frame accentuates the multiple landmarks of the city and also acts as a bridge between Dubai's old and new parts. Visitors can go up using an elevator and enjoy panoramic views of the city from the glass bridge.
However, the latest adornment to this iconic structure is the golden cladding that is making everyone stare in amazement. Work for it has already started on the glass bridge and is likely to get completed by the year end. The design of the cladding has been inspired by the Expo 2020 logo which is a prestigious event to be held in Dubai in the coming years. According to the concerned officials, the installations of the glass bridge and the vertical frame are complete just the final touches are remaining.    

This Dh160 million project was originally planned to open in 2015, but due to some reasons, it got delayed. Nevertheless, after its completion, the Dubai Frame will certainly be a feather in the city's cap.  
*All images are copyright to their respective owners