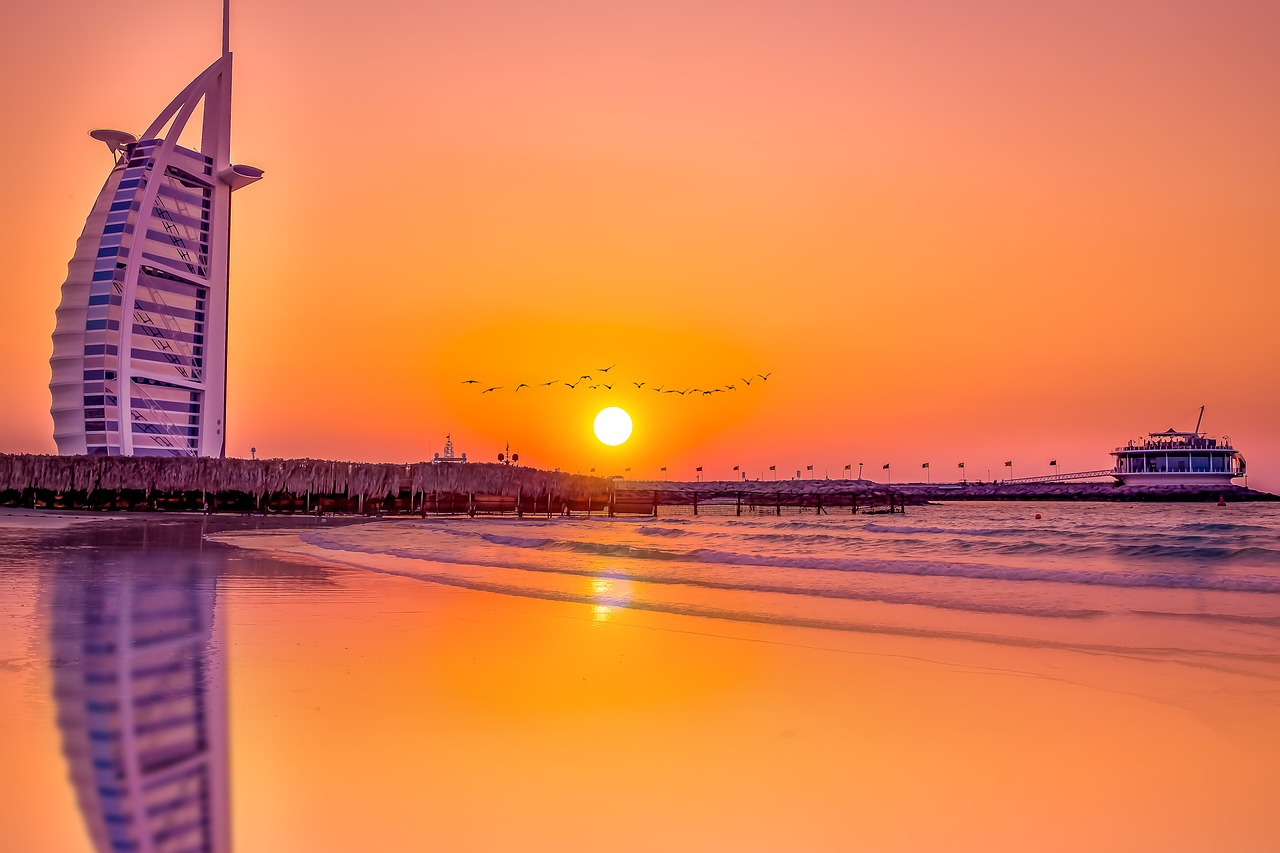 A harmonic federation of seven Emirates, the United Arab Emirates attracts millions of people every year with its abundance of specialties. But to embrace the full essence of its most popular city Dubai, you need to take a glance into all major festivals of Dubai to select the ideal season for your upcoming trip. These Global celebrations in Dubai not only gather the locals but all the foreigners from worldwide making it more mesmerizing to be a part of. The following are top 5 biggest celebrations in Dubai that you can't afford to miss out upon. 
1. New Year's Eve 
As the years' pass, Dubai makes sure to excite people with new concepts of celebrations. Visit Burj Khalifa and Dubai fountain to experience a great light show and dancing fountain show with mesmeric fireworks. Be a part of the final countdown with a global family and start your year with a blast. 
2. National Day 
The National Day symbolizes the harmonious unity of 7 emirates of UAE. As the special occasion of UAE, people gather and celebrate 2nd December with parades, cultural festivals, shopping, and delicious cuisines. Enjoy the local, traditional celebrations with fellow Emiratis and make the most out of this special day.
3. International Boat Show 
Dubai International Boat Show is one of the classiest events in Dubai. Every year, luxurious yachts from all over the globe are displayed. There is live music and entertainment throughout the day. Unlike other boat shows, Dubai international boat show has a chill vibe that starts at 3 pm and goes on until late 11 pm. A must experience event if you are into luxurious occasions. 
4. Dubai Summer Surprise
Shop until you drop is the motto of Dubai Summer Surprise. This summertime event is conducted in June, July & August for residents and tourists to make their shopping experience better with huge offers, discounts, and deals in malls, shops and on online shopping portals. Online websites like Rezeem that promotes summer sales and publishes famous stores' offers regularly so every shopper can save money while spending online as well. 
5. Dubai Shopping Festival
The city is a hub for many tourist attractions and one of the most attracting events of Dubai is none other than the great Dubai Shopping Festival. It is held annually, that is at the end of every year and is continued till the beginning of next year. Shop your desired items on this day at lowest prices. 
Celebrating the above events in UAE something everyone must try once in their lifetime. The experience throughout your stay is truly phenomenal and one cannot afford to miss out on these celebrations and it is as important for kids as it is for adults. From a 1-year child to 60 years old individual, the annual celebrations in Dubai keeps everybody entertained.