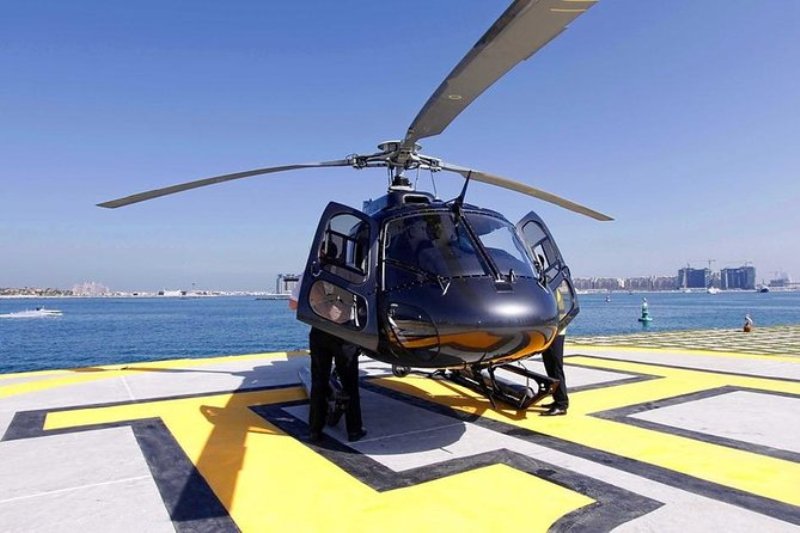 Dubai is also known as a land of luxury and an exotic Arabian destination to visit, especially during the winter months to explore the city's sandy desserts. With so many attractions scattered all over, city tours are popular among travellers, but if you want something truly unique to do with your partner, then booking a helicopter tour is a great way to avoid the crowd and enjoy a private aerial tour of the stunning man-made attractions in Dubai!
Dubai Luxury Helicopter Tour - 2 Way Private Transfers in Dubai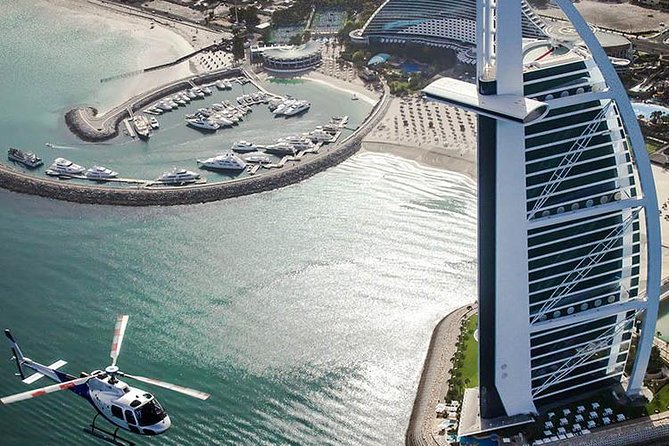 If you are jetting off or are cruising past Dubai and want to experience a quick luxury trip, go for the 2 Way Private Helicopter Tour where you will be picked up from the hotel, dropped off at the Atlantis on Palm Jumeirah and safely dropped back 45 minutes before the departure time. Quick, easy and in style!
Combo: Helicopter Flight and City Tour
Have you just wanted to spend a day exploring Dubai? With a Helicopter and City Tour, you can now get to see Dubai's famous tourist attractions from the ground and from up in the air! Take a guided tour lasting up to 5 hours and visit the sights and then take a quick 15-minute helicopter tour to capture the coastline as well.
Dubai Helicopter Tour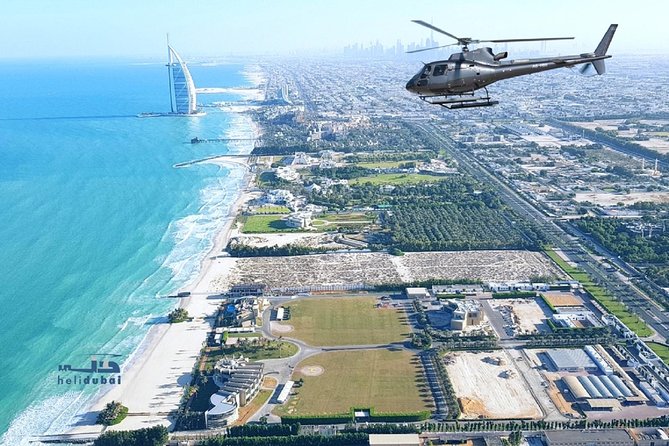 The Dubai Helicopter Tour lasts for around 12 minutes and is a perfect introduction to the city and first-time visitors. The natural and man-made wonders are a sight to behold so keep an eye out on Burj Al Arab, the Burj Khalifa and even The Palm Jumeirah for getting those holiday photographs from the top!
Helicopter Tour of 15 minutes
For a quick trip around Dubai without the hassle of traffic, the Dubai Helicopter Tour is a good choice. The entire aerial tour lasts for about 15 minutes and you will get a clear view of the Dubai coastline and skyline. The tour will take you past the Dubai Police Academy and Sheikh Zayed Road, so be prepared to click some pictures!