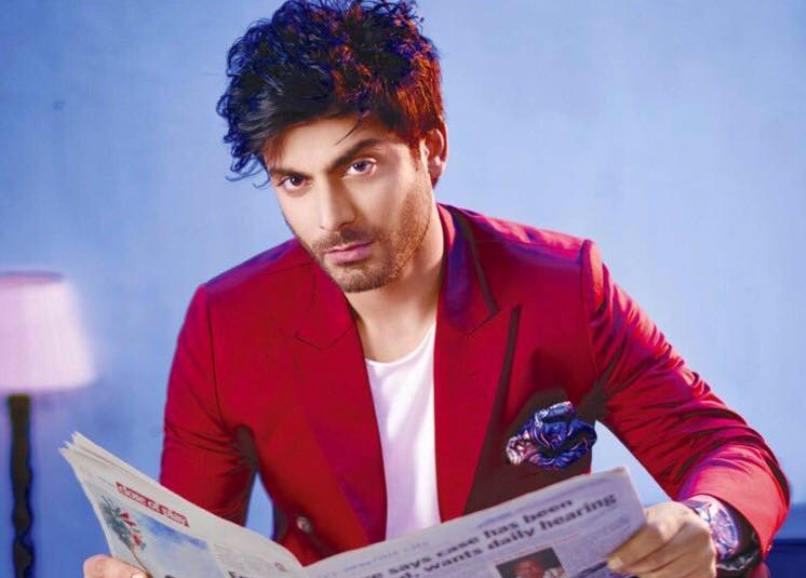 Fawad Khan Immaculate Dressing Styles: Fawad Khan, the former singer of a band named 'Entity Paradigm', and his commencement on a road to a successful acting career ever since the dissolving of the band. Apparently, the limelight actor has got so much more to give to the world than just his matchless looks.
To the times when he set his fans' hearts on fire with his performance in everyone's favourite romantic play Humsafar, to the times, he finally entered into the Bollywood industry for bigger opportunities and gained, even more fans in India alongside Pakistan. But one aspect of the personality never changed - his fashion endeavours. So, let's take a look at Fawad Khan's immaculate dressing style:
1. His Lux Style Awards 2015 Style - His lux style awards outfit with the most luxurious looking suit makes him quite at the top of men's fashion in both India and Pakistan. As critics claim that he dresses the best among so many of his competing stars in the industry.
2. His Vogue Beauty Awards Style - His vogue beauty style awards look, says a lot about how far has he progressed in not just his acting career, but his fashion priorities are just as top-notch and are levelling up to the career he is building for himself.
3. Fawad's Sneakers-With-Suit Look - Probably one of the rarest humans to wear Adidas sneakers with a suit, in just the most right, acceptable and classic way. As Khan is usually capable of nailing the most eccentric and underrated styles and make them stylish again.
4. Fawad Khan In Koovs Man And G-Star Raw - This image surely features a quite distinct and eccentric look of Fawad, even his hair and attire seems out of the blue – in which he dressed up for Koovs Man and G-star Raw style.
5. Fawad Khan On Kapoor And Sons Promotion - As good as his dressing was in Kapoor and Sons itself; it's even better when he was to be spotted by the media during its promotions. No doubt his net worth is skyrocketing to about $2 million. His beard gives him so much swag.
6. Fawad Khan Brooks Brothers Outfit - His Brooks brothers outfit depicts endless class and style that coincides artistically with such unique of a personality. As his clothing styles are usually capable of doing that frequently.
7. Fawad's Iconic Suit Style - The one person who wears sneakers with a suit in an immensely symbolic and unique way that just makes it so oddly admirable.
8. Fawad Khan in His Indian Couture Week Outfit - His Indian Couture week outfit has added quite a lot of vigour to his demeanour and posture and surely adds a bit more bulk to his attire.
9. A Dreamily Handsome Look - On the promotion days of his first released film Khoobsurat alongside Sonam Kapoor. And he managed to win hearts with his dressing even before a fully released film.
10. Fawad Khan's Summer Look - In a photo shoot that was supposed to advertise summer-wear suits for men, so surely you can take ideas of what works and looks best in summer with the unique summer look of the 34-year old star.