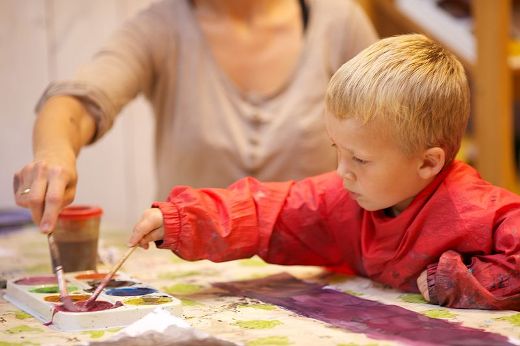 Colour your Kid's imagination this summer by enlisting them at the DUCTAC's Kids' Art Camp and hone their skill.
This art camp is a wonderful platform for children aged between 6 & 12, which can bring out your children' creativity by teaching them about famous artists, art techniques and art history.
With this educational camp, children learn drawing, painting and ceramic, etc. They interact with different people and make many friends. This fun camp is a great podium for artsy kids to learn technical skills, receive personal guidance from art instructors and share ideas with friends.
Children get exposed to a variety of media, techniques and multicultural appreciation. Some artists can participate in process – oriented activities, which are designed to promote an atmosphere of experimentation and exploration.
The kind of arty experience will encourage individual growth and self expression. Your Child's first art creation is one of-a-kind gift for family and friends. This art camp is organised from June 24th to July 19th 2012 at DUCTAC, Mall of the Emirates. All art supplies and materials are provided, including an 'Art Camp' T-shirt.
Bring out creativity in your children by joining the DUCTAC's Kids' Art Camp. To reach the city before scheduled time, book
flights to Dubai
and
hotels in Dubai
. Upbringing your kid's creativity by participating in this art camp.
Image credit: Creative Commons/ Ernst Vikne