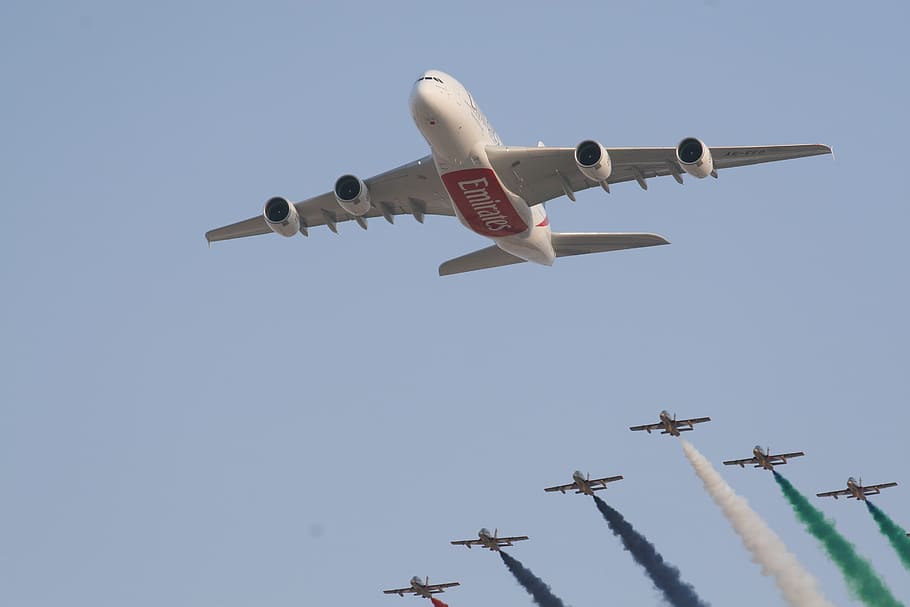 Dubai officially opened its second
Al Maktoum International Airport
 for cargo operations. Previously known as Jebel Ali International Airport, it is the emirate's second airport and likely to become the world's largest.
In a statement issued by
Dubai Airports, Sheikh Ahmed Bin Saeed Al Maktoum, President of Dubai Civil Aviation Authority and Chairman of Dubai Airports
said "the opening is the first step in a long infrastructure development project that over time will see our new airport transformed into the world's largest global gateway and a multi-modal logistics hub that plays an increasingly integral role in the ongoing economic and social development of Dubai. It is a proud day for Dubai and an auspicious occasion for the future of global aviation".
Phase 1 of the
Dubai World Central-Al Maktoum International (DWC)
features a runway that is capable of accommodating a super-jumbo Airbus A380 jet, 64 remote stands, a cargo terminal with a capacity for 250,000 tonnes a year and a passenger terminal designed to accommodate 5 million passengers a year.
The completion of the
USD$10.9 billion projects
is estimated to take 10-15 years and will have five runways, up to four terminal buildings and the capacity for 12 million tonnes of freight and 160 million passengers a year.
Passenger flights
are planned to
start by March 2011
, dependent on IATA regulations.
Sheikh Ahmed said in May "Dubai first airport, the Dubai International Airport is capable of handling 2.5 million tonnes of cargo and is expected to increase its capacity by 48 %t to 3 million tonnes by 2015.
It is estimated that 98 million passengers will pass through Dubai International Airport by 2020 and will rocket to 150 million by 2030.
Dubai Airports have stated,
Dubai International Airport
is the
fourth largest airport
globally for international passenger traffic.
Committed cargo carriers for the new airport include Aban Air, ACI, Aerospace Consortium, Aviation Service Management, Coyne Airways, EuroAsian Services, Gatwick, Ramjet, Reem Style, Rial Aviation, Rus Aviation, Sonic Jet, SunGlobal, Skyline and United Aviation Services with operations steadily increasing over the next few months.