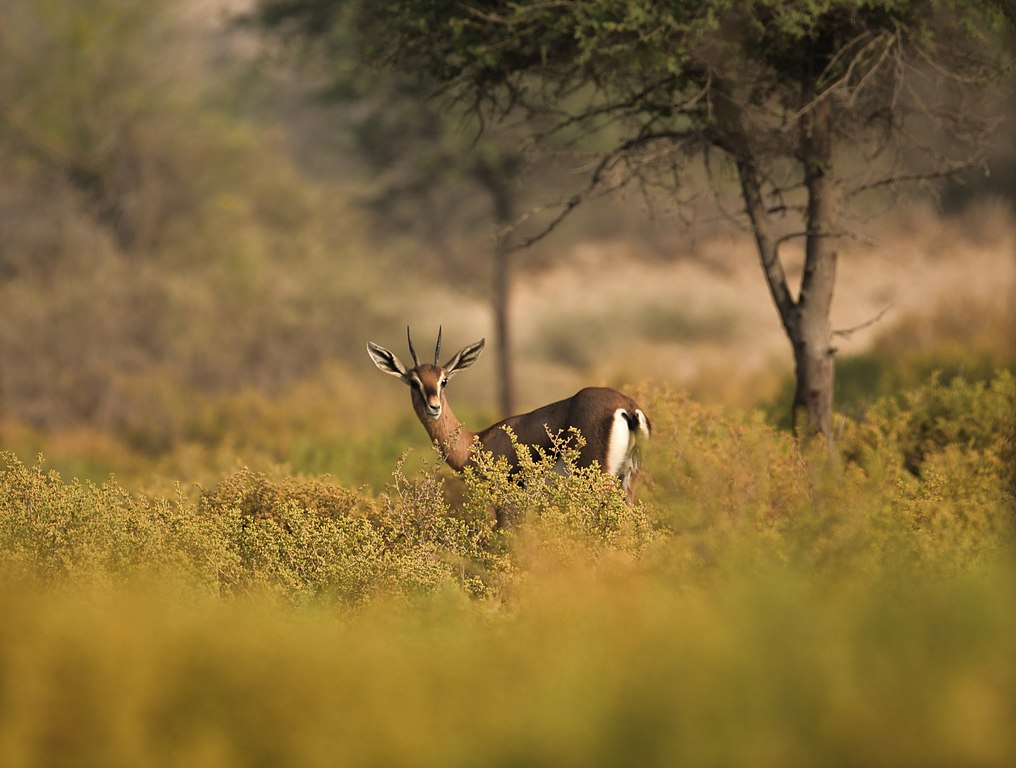 Credit: AhmedAlAwadhi7 / CC BY-SA 4.0
Amongst the seven emirates, Dubai is one of the most important cities of the United Arab Emirates. Growing at a very fast pace, the city is home to many extravagant hotels, gigantic landscapes, giant skyscrapers, and attractive malls. The city's animal lovers have come forward to work in the field of environmental protection. They are also playing an important role to encourage wildlife conservation programme. The development of Dubai National Park is a remarkable step to protect the ecosystem. 
Sheikh Mohammed bin Rashid Al Maktoum purchased around 87 square miles of the Dubai Desert Conservation Reserve in 1997 inspired by the South African Game Reserves. Earlier the reserve was used to tame camels, but these days it has become a shelter for native animals. Comprising around 6000 species of trees, the park also has beautiful grasses and shrubs. Such a massive development is a big milestone to maintain an Eco-friendly environment. The Dubai National park has several animals such as the Sand Gazelle, the Statuesque Arabian Gazelle, and the Plethora. Other species include the Side-Winding Vipers, the Rueppell's Fox, the Ethiopian hedgehog and the Curious Sand Cats. To reduce confusion during the journey to the reserve, one should hire a guide. To experience the contrast of shifting sand dunes along with rare greenery of the reserve, one must visit the Dubai National Park.

The park has become the pride of the United Arab Emirates. Many animals and species have been added to enhance its attractions. Furthermore, the park's caretakers give special care to the endangered species especially the Arabian Oryx which was on the verge of extinction before the development of the National Park.  Experience the feeling of an adventurous Arabian night by planning an overnight stay in the beautiful Al Maha Desert Resort & Spa.

Book flights to Dubai and e-book hotels in Dubai city to enjoy desert safari as well as explore the wonderful National Park.