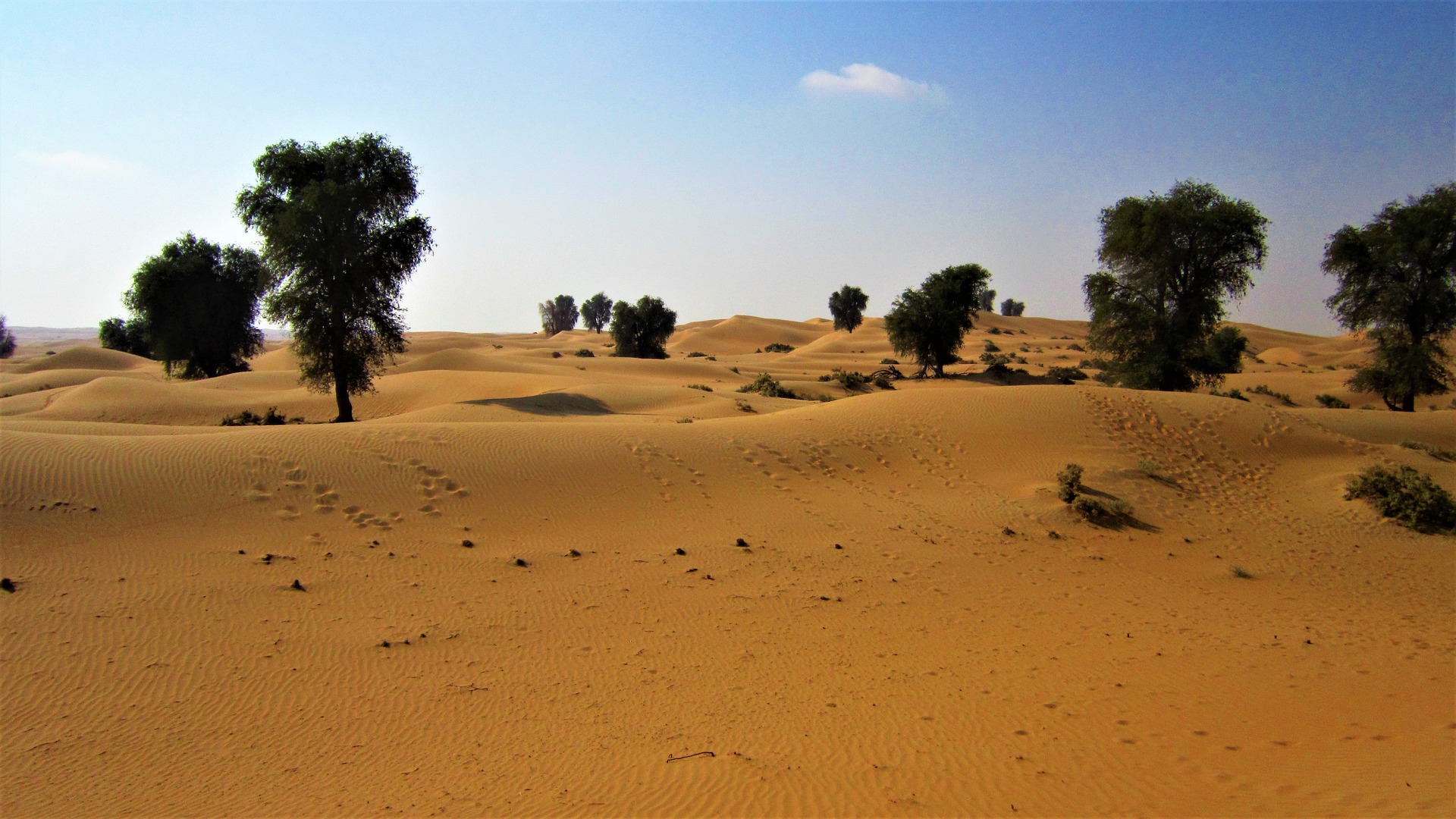 The large scale rural-urban migration of Dubai in the 1960s is mainly the result of oil discoveries. Since then, the city has seen a spiralling economic growth propelling the country to concentrate mainly on fossil fuels for livelihood. The initial cash surge from oil has resulted in Dubai concentrating on building hotels, developing real estate and realising extravagant attractions such as Burj Al Arab, Burj Khalifa, souks & shopping malls, beaches, parks and sports cities.
Beyond the entire materialistic world, is a mysterious desert that flourishes in the middle of the driest place on earth. When Dubai realised the need to protect its fragile ecosystem and the various endangered wildlife fauna, HH Sheik Mohammed bin Rashid Al Maktoum took the initiative to build the Dubai Desert Conservation Reserve. Motivated by the game reserves of South Africa, he acquired a vast camel farm and started Dubai Desert Conservation Reserve (DDCR) by relocating all the camels and blocking out roughly 5% of the country to shelter native species.
Since then, thousands of native plants and various indigenous species have been introduced to their natural habitat. Among them, the most famous ones are Arabian gazelle, Arabian Oryx, San gazelle, Ethiopian hedgehog, sand vipers, Rueppell's fox, and sand cats.
The Al Maha Desert Resort and Spa offers an idyllic, adults-only luxurious collection of Bedouin tent-style suites within the premises of the Conservation Reserve. Beyond the flamboyant stay, tourists staying here are brought closer to nature, taught to respect the environment as well as introduced to the desert way of life. The luxury resort arranges special activities like desert safaris, horse riding, wildlife drives, nature trails, falconry, camping and camel treks, which helps to instil a love for nature.