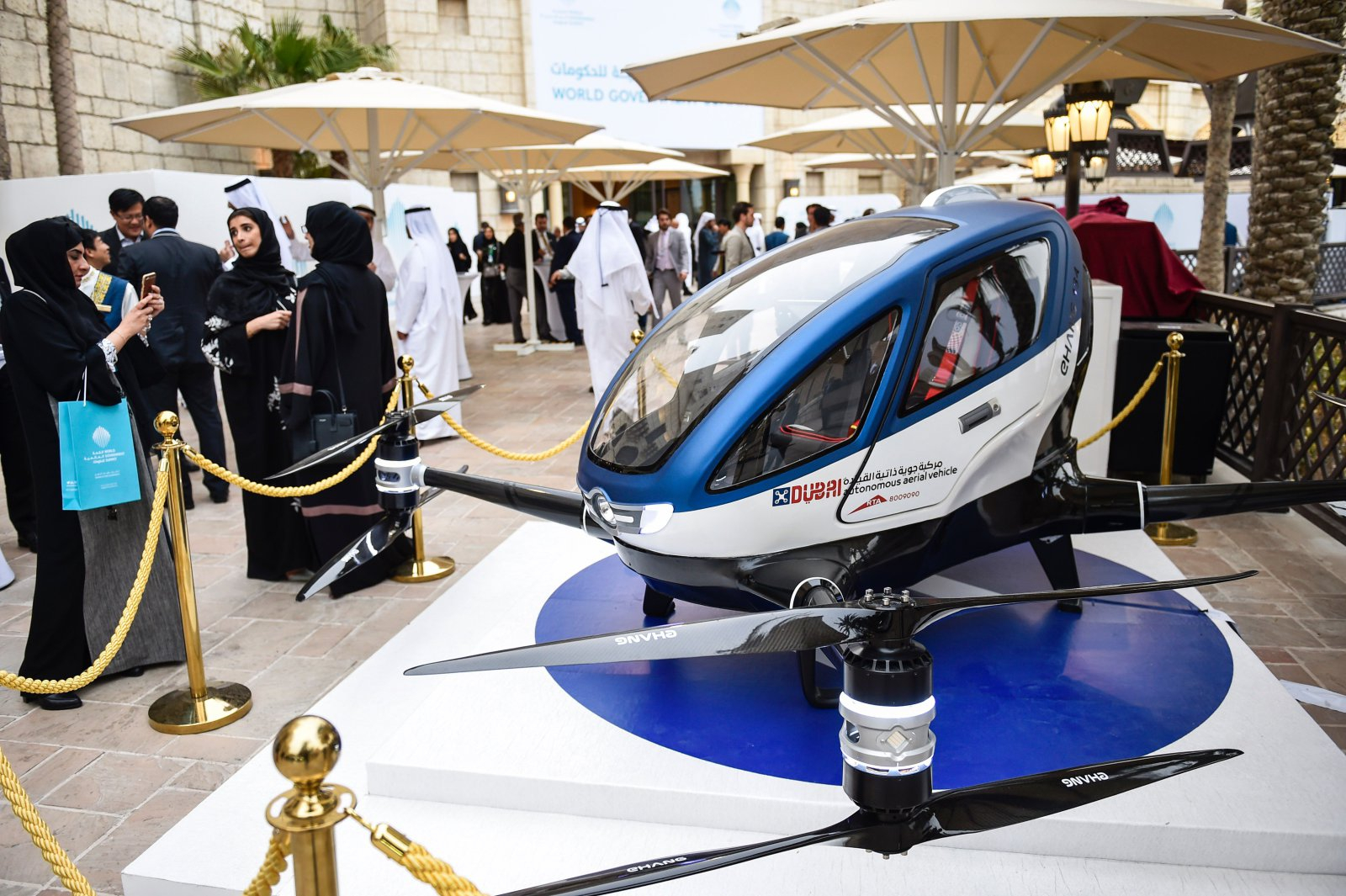 Now you can avoid traffic and its hassles completely while travelling in Dubai as it has become the first city to introduce drone taxis that will carry passengers from one place to the other.
The Arabian city of Dubai consistently leads the world in many aspects, and this time they have done it again and have become one of the most advanced cities in the world. This can be one of the attractions in Dubai.
These drones are designed to carry a single person along with a small luggage. Mattar Al Tayer, the chief of Dubai's roads & transportation agency, has announced that these kinds of drone taxis will be operational in Dubai from July this year to serve the travellers. The Ehang 184, 'Made in China' autopilot drone can carry safely a passenger for 30 minutes weighing over 220 pounds. Test flights for the same have already been made and the prospects are looking very promising as the drone has a 'fail-safe system' which ensures in case of emergency the drone will immediately make a landing.
The drone will work on a battery which keeps the aircraft in the air for about half an hour and will run on the speed of about 100 kph. The drone will be operated by a control room on the ground.
This initiative will certainly set milestones for the other cities over the world to appreciate and follow.