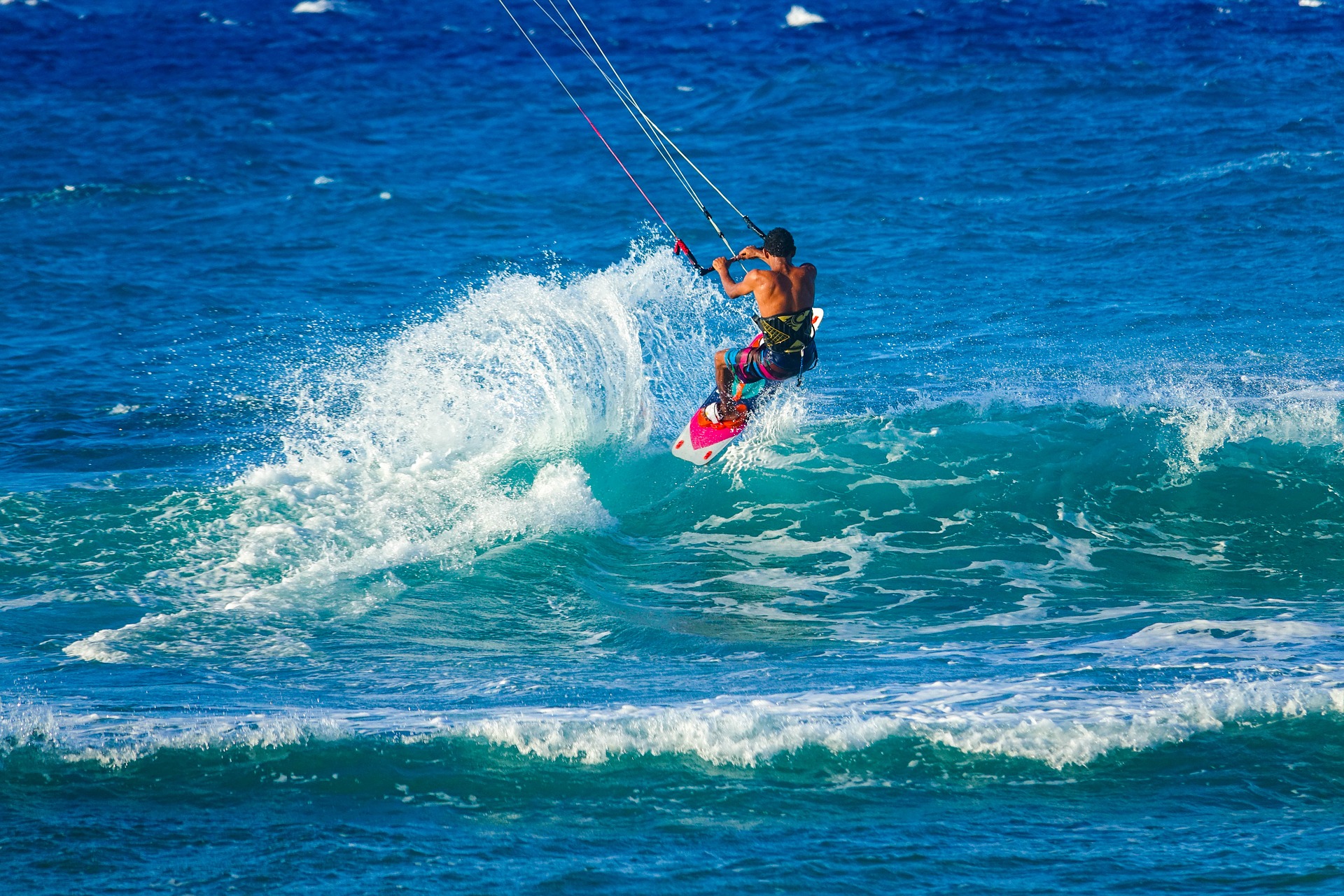 Dubai for foodies and adventure seekers, following are really enjoyable and adventure activities in Dubai.
Wind surfing with Nautica 1992 Plunge into the deep sea or soar into the open skies like a bird, you can have the ultimate adventure that your mind craves with Nautica 1992. People of all ages can enjoy water sports such as jet skiing, parasailing, cruising and windsurfing with the help of experienced and friendly instructor at Nautica 1992.
Price : Dhs300 (20 minutes).
Time: Daily 10.30am-sunset.
Address: Habtoor Grand Beach Resort & Spa, Dubai Marina,

Enjoy a meal at the Armani Hotel in Dubai
Treat your taste buds with four-course summer menus starting from Dhs300 per person at Armani/Amal, Armani/Deli, Armani/Hashi and Dhs400 and for four courses menus at Armani/Ristorante. Also, people with a fixed budget can enjoy buffet options available at Armani/Mediterraneo from Dhs180.

Price: From Dhs180 per person.
Date: Until 30 September 2015
Address: Armani Hotel Dubai, Burj Khalifa, Downtown Dubai.
 
Dine and catch a movie at Lafayette Gourmet:
Treat yourself and your loved ones with a gourmet meal at Lafayette Gourmet and a movie at Reel Cinemas at just Dhs80 per person. Meal options include a wide array of cuisines from Italian pizzas, Moroccan tajines, Spanish paella up to Mediterranean salads and sushi.

Date & Time: Until September 16, Sun-Wed 5pm-10pm.
Address: The Dubai Mall, Downtown Dubai.
 
Bargain hunt at the Flea Market:
Want to buy some old antiques or used items such as textile, ceramics, electrical equipment, toys, games, books, DVD's, clothes, accessories etc. head to the Dubai flea market to get the most unusual items at unbelievable prices.

Entry: Free.
Date & Time: Friday September 11, 6pm-10pm.
Address: Promenade Courtyard, Uptown Mirdif, Dubai.
 
Long Yin's moon cakes
Relish mouth-watering traditional Chinese moon cakes at Long Yin Moon Cakes Festival. Served along with Chinese tea, these cakes resemble the mid-autumn full harvest moon and are flavoured with lotus seed paste.

Price: Dhs190 (for four cakes).
Time: Daily 12.30pm-2.45pm, 7pm-11pm. Until September 30.
Address: Le Méridien Dubai, Garhoud