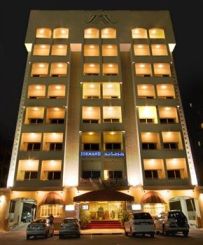 Dubai apartments are a new concept of offering budget accommodations without compromising with the visitors' luxury. In recent times, many tourists have shifted their choice from costlier hotels to cheaper apartments.
This might be because of comfortable living atmosphere and homely environment, offered by these apartments. Some
hotels in Dubai
also offer affordable rates, which are located in famous areas such as Deira.
Choosing an apartment depends totally on the choice of the visitors and their traveling plans. Booking of apartments vary according to short-term stay as well as long-term stay. Travelers can avail special discounts if they plan for long-term trip. There are varieties of apartments such as Furnished Apartments, Self-Catering Apartments, and Deluxe Hotel Apartments. These apartments offer different types of facilities and services to the guests. Depending on the requirements, tourists can choose one-bedroom apartments, two-bedroom apartments and three-bedroom apartments. These apartments include public pool, public garden and private parking. Travelers can freely enjoy their long-term holidays with the families and folks.
Rental Apartments have made staying in Dubai quite easy. At present, almost all famous locations of the Dubai consist of numerous apartments. These apartments offer several facilities such as satellite TV, air- conditioning, telephone, and 24-hours security. Only a few numbers of Dubai apartments are pet friendly. Many apartments provide sauna, gymnasium and Jacuzzi to the guests. Some of the apartments have a high-tech audio and visual entertainment center to lure the visitors. Dubai is a perfect destination for those who are planning for memorable vacations.
If you really want to save your money, staying in an apartment is the best choice!! So be quick and book the next available
cheap flight to Dubai
well in advance!!