The smell alone will drive your cravings to the roof. It's time to checkout Dubai's perfect patties and consume that juicy, succulent, and oh so satisfying burger!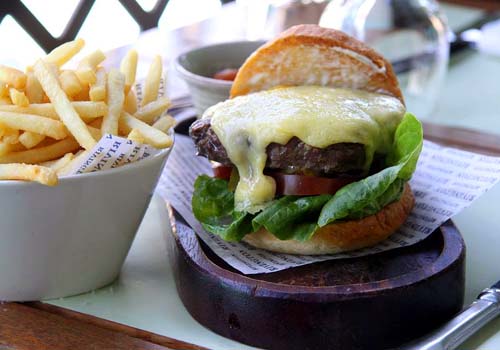 Rivington Burger
This burger is coupled with slim fries, topped with melting smoked cheddar, and Caprice sauce.
Price: Dhs120Rivington Grill, Souk Al Bahar's , Downtown Dubai Tel: +971 (0)4 423 0903
---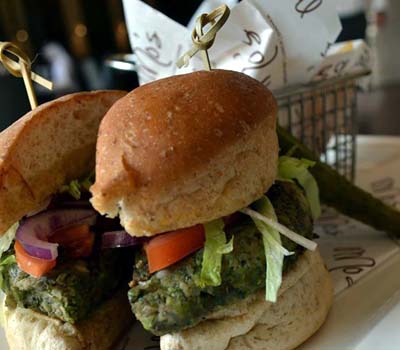 Edamame Burger 
Healthy and delicious, this vegetarian option is packed with lentils, edamame, onion, tomato, lettuce, cucumber, tzatziki sauce, toasted whole wheat bun. It comes with a choice of seasoned fries or coleslaw.
Price: Dhs79Mo's Citywalk Mall, Jumeirah Tel: +971 4 344 3305
---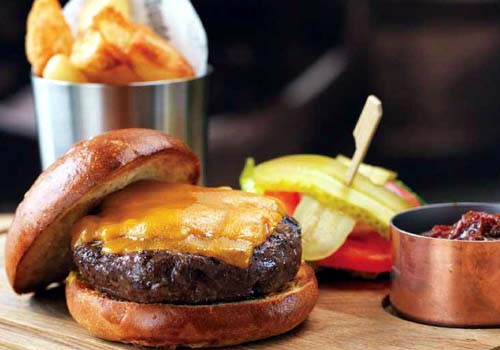 D&A Wagyu Beef Burger
Dhow & Anchor, which preps modern British dishes, loaded this filling Wagyu burger with thick cheddar cheese topping, paired with homemade ketchup and select sides.
Price: Dhs130Dhow & Anchor (D&A), Lobby Level, Jumeirah Beach Hotel Umm SuqeimTel: +971 4 366 5866
---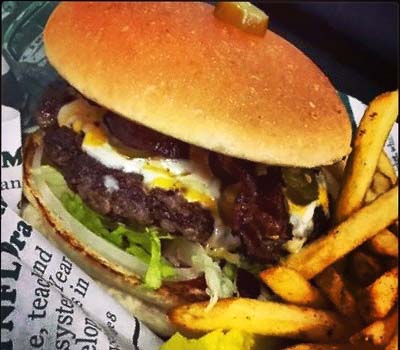 Jalapeño Bacon Burger
What's better than a bacon burger? Add a punch of heat! Claw's Jalapeño Bacon Burger is a fusion of flavors and spices, perfect with all the beer and live rock band that Claw offers.
Price: Dhs65Claw, Souk Al Bahar Bridge, DubaiTel: +971 4 432 2300
---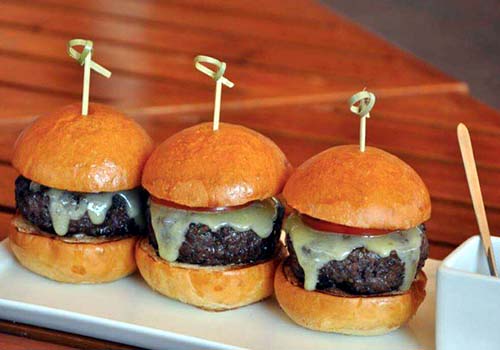 Kobe BBQ Beef Sliders 
Three mini burgers is hopefully enough to fulfill your dripping desire for this pulled wagyu sliders, seasoned with bbq sauce.
Price: Dhs105Caramel Restaurant & Lounge, Dubai International Financial Centre (DIFC)Tel: +971 4 425 6677
---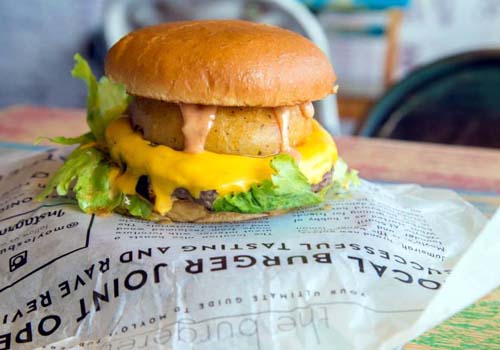 Signature Moylo's Burger
This beautifully crafted burger is made with high quality brioche bun, tempura onion ring, lettuce, cheddar, 100% Angus beef, and Moylo's special sauce.
Price: Dhs38Mylo's, Jumeirah Beach Road, DubaiTel: +971 4 388 3140
---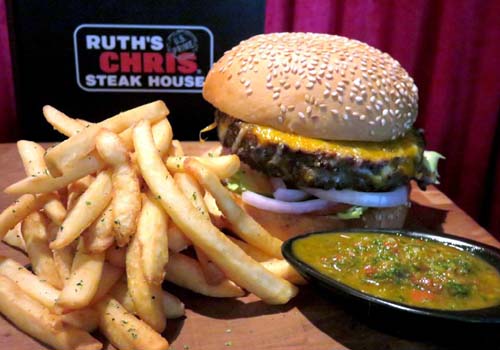 Prime Burger
Ruth's Chris Steakhouse knows how to serve the best burger combo. An 8oz burger patty with all the works - tomatoes, onion, lettuce, cheese, pepper, pickles. Fries on side.
Price: Dhs40Ruth's Chris Steak House & Lounge, The Address Dubai Marina, Lower Ground Floor, Sheikh Zayed Road, DubaiTel: +971 4 454 9538
---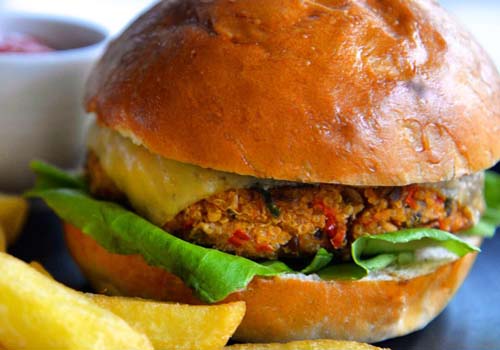 Quinoa Burger
#MeatlessMonday and indulge in this healthy and tasty burger made with quinoa, aged cheddar, mushroom, beans, and pepper.
Price: Dhs55Pantry Café, Wasl Square, Al Hadeeqa Street, JumeirahTel : +971 4 388 3868
*All images are copyright to their respective owners.