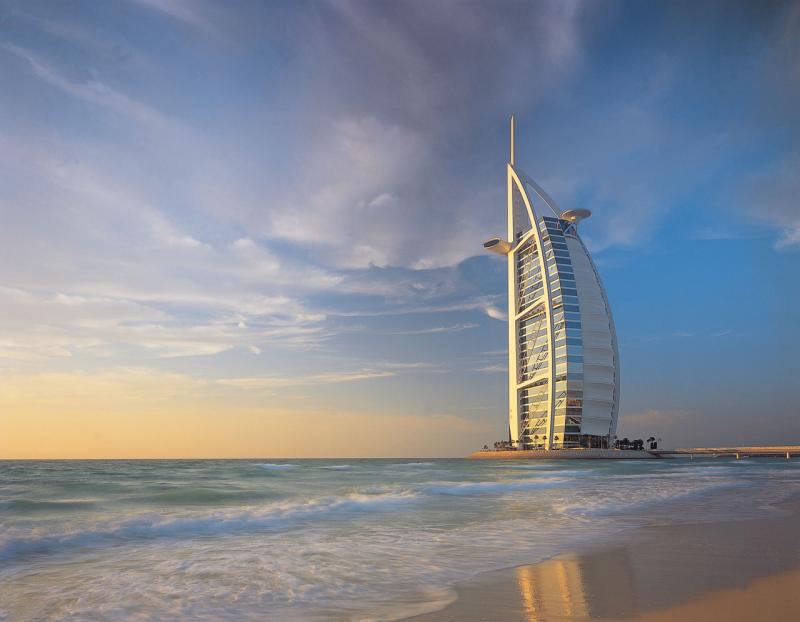 Are you going to Dubai and planning to live on a budget, or are you one of the lucky ones who doesn't have a limit? Either way, you should really think about what you are willing to spend.
If you want to save some money, book a room or an apartment with your own small kitchen. This way you have the possibility to cook some meals by yourself. If you don't want to miss out on the very traditional Arabian cuisine, a good tip is to go out into the city and choose from one of the many small bars and restaurants. For a very special night you can book an exclusive
Dinner at the Burj Al Arab
, the famous 7* Hotel.
Additionally a lot of the museums in Dubai are free of charge, for example, the Dubai Museum located inside the Al Fahidi Fort – one of the oldest building in the city. Public transport has also improved vastly over the last couple of years, which makes it very easy to get from one place to another. If you feel more comfortable taking a taxi than the metro - no problem! As there are no taxes on gas in the UAE, taking a taxi to explore the town is one of the cheapest ways around. But be careful: make sure the driver turns on the taximeter. If you want to tip the driver, the usual way is to round up the charge.
Save money – book tickets in advance
Dubai is not only one of the fastest growing cities in the world, but also holds some of the most visited attractions worldwide. The must-see is the highest building in the world – the Burj Khalifa with a total height of 828 meters. Go up to the 124th floor and enjoy the fantastic view from the observation deck. Tip:
Book your Burj Khalifa tickets
in advance to guarantee a place and avoid the high charges at the entrance.