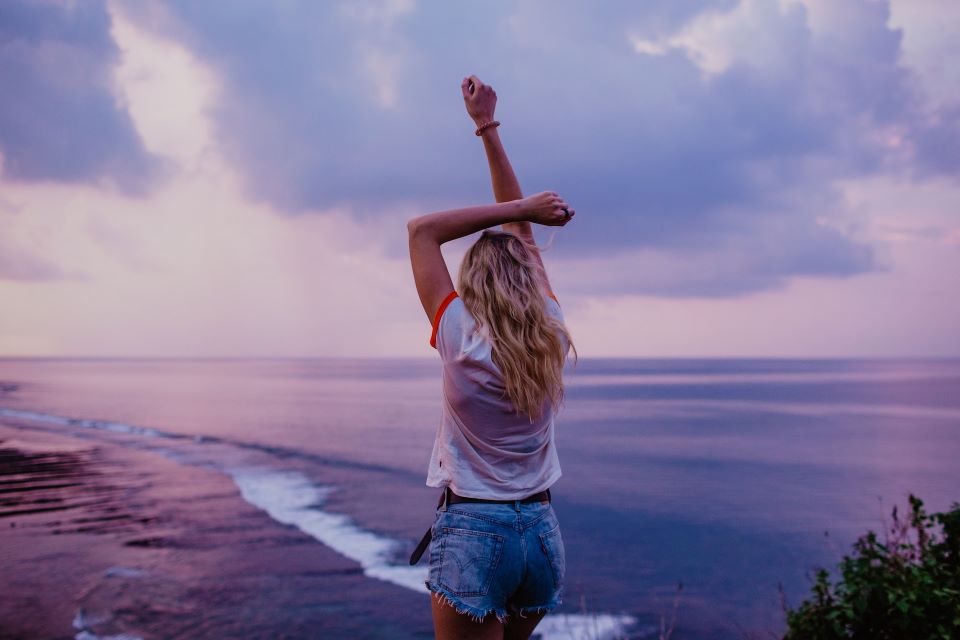 Are you eager to embark on a journey that combines fitness and travel? In a world where maintaining an active lifestyle can be challenging, combining fitness with travel offers a unique solution that keeps you both physically and mentally invigorated.
Whether hiking through scenic landscapes, practicing yoga on tranquil beaches, or even participating in international sporting events, the fusion of fitness and travel creates unforgettable experiences that nourish both the body and the soul.
In this article, we'll explore the harmonious blend of staying active and adventurous while exploring the world.
The Harmony of Fitness and Travel
In today's busy world, finding the time to keep active and fit can be a challenge. However, combining fitness with travel is one exciting and invigorating way to solve this issue.
By incorporating physical activity into your travel itinerary, you not only stay fit but also enrich your overall travel experience. You gain a new perspective and understanding of the places you visit as your workouts connect you with the local people, their customs, and the environment.
Exploring scenic trails, signing up for yoga retreats, or even joining local fitness events are a few ways of combining fitness and travel.
But there's more: a recent trend that offers fitness enthusiasts an exciting way to maintain their regimen while experiencing new cultures – taking part in international sporting events.
Fitness and the Thrill of International Sporting Events
One adventurous way to blend fitness and travel is through participating in or attending international sporting events. These events bring together people from different cultures and walks of life, unified by their passion for sports.
This provides an exhilarating backdrop for the fitness-conscious traveler, creating opportunities for immersion in local communities while keeping fitness at the heart of their travel.
Let's consider a vibrant example: the world of Ultimate Fighting Championship (UFC). With events taking place across the globe, UFC represents a unique travel experience for those interested in martial arts.
Attending UFC events lets you appreciate the discipline, agility, and physical prowess of these athletes while offering a thrilling spectacle.
Embrace Fitness and Adventure with UFC Events in Dubai
Dubai, known for its breathtaking skyscrapers and luxurious lifestyle, has emerged as a hub for UFC events, becoming a hot destination for fans of the sport.
International sports events add another dimension to the experience, as you not only immerse yourself in the culture and maintain your fitness routine, but you also get invested in the fights, enhancing the enjoyment of the spectacle. Luckily, UFC has recently announced to return to Dubai's Etihad Arena to accompany your travels. While the fight card is still unannounced, it's possible to keep track of UFC betting odds for the UFC 294 fight hosted in Dubai to see how their favorites stack up against the competition. Understanding the odds can add an element of strategy and anticipation, making the fights more engaging and exciting, and hence, elevating your travel experience.
But UFC in Dubai is more than just an opportunity to witness spectacular fights. It's also about embracing the fitness culture, being part of the bustling local gyms, and even trying out some of the training sessions yourself.
For instance, UFC Gyms in Dubai provide an ideal space to keep up with your workout routine. They offer a range of classes suitable for different fitness levels, and the chance to train like a pro fighter, combining the thrill of travel with the excitement of fitness.
The Wonders of Active Travel
So, you've taken up martial arts classes in a Dubai UFC gym, or you've savored the adrenaline rush of a live UFC match, but what's next? Well, active travel doesn't stop there.
It can take you to the sunlit beaches of Bali for a surf lesson, to the peaceful mountain paths of the Himalayas for a hiking expedition, or to the vibrant streets of Barcelona for a marathon. The world is your fitness playground, and the possibilities are endless.
Fitness tourism is about embracing the world with open arms and a pair of training shoes. It's about leaving the hotel gym behind and using the world as your fitness studio.
It's about merging the health benefits of staying active with the enriching experience of seeing new places and cultures.
Staying Active, Staying Adventurous
Combining fitness and travel offers a dynamic way to maintain your health while exploring the world. The union of these two aspects has the potential to transform your travel experiences, making them richer, more engaging, and more rewarding.
Whether you find yourself in a UFC gym in Dubai, on a mountain trail in Nepal, or at a yoga retreat in Costa Rica, integrating fitness into your travel plans leads to endless adventures.
It helps you stay active, stay adventurous, and, most importantly, stay connected with the world in the most profound way. So, pack your fitness gear alongside your travel essentials, and prepare yourself for an exciting journey of exploration and fitness.