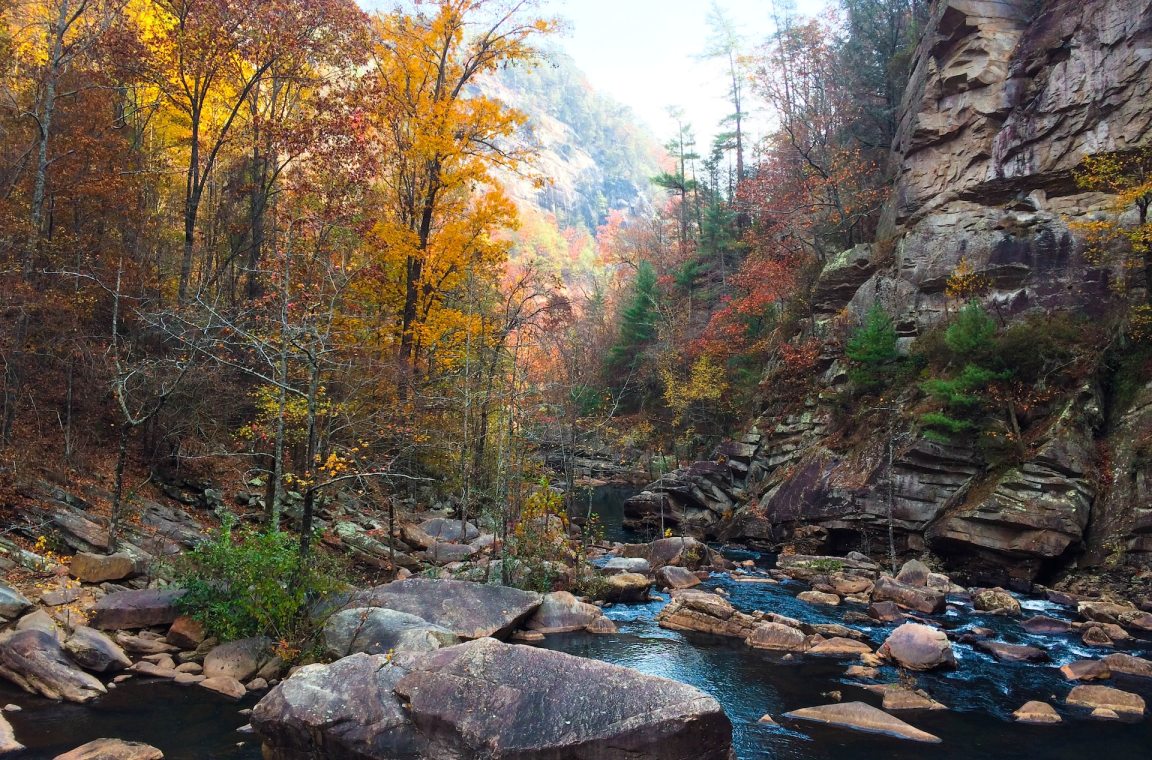 Georgia is one of the most beautiful states in all of America. It is known for its warm weather, verdant forests, and beautiful landscapes. It is a very popular place for domestic tourists to go because in many ways it is like a different country. People who're from the northern parts of the United States say that Georgia is more like a separate country than it is an American state, mainly because of the weather and its unique culture
Visiting Atlanta
Atlanta is Georgia's state capital. It is one of the most popular Georgia getaways that there is. Most of the people who visit the state go there. There is some incredible architecture there, as well as some important historic monuments, like the Martin Luther King monument or the Atlanta History Centre. The Oakland Cemetery is a popular attraction, too. If you do plan on visiting Atlanta then bear in mind that it's a very busy city. Unlike more rural areas, it does not have a shoulder season. If you are travelling with your family, then you will need to book accommodation well in advance of your trip. If you do not, then you could struggle to secure a hotel, unless you stay on the city's outskirts.
Taking Road Trip
Georgia is a big state. Most people are only aware of Atlanta, the state capital. There are many other places that you can visit there too, however. It's also worth noting that Georgia borders Florida. If you really wanted to see the state (and then check out Florida) then you could take a road trip. Taking a road trip through Georgia and into Florida will give you a first-hand look at the state's more rural areas and small towns, and give you an opportunity to meet the locals. Make sure you plan your route meticulously, bring enough supplies, and keep your gas tank full as much as you can.
Sampling Cuisine
Georgian cuisine is unique. It is some of the best in all of the United States. It has been shaped by the many cultures and peoples that have made Georgia what it is today. The best way to try Georgian cuisine is to eat at small, family-run cafés. The reason for this is that, typically, these cafés cater to locals. Anywhere that serves the locals is bound to have authentic, delicious food. Avoid high-priced restaurants, because they tend to put their own spins on the foods and recipes that they sell.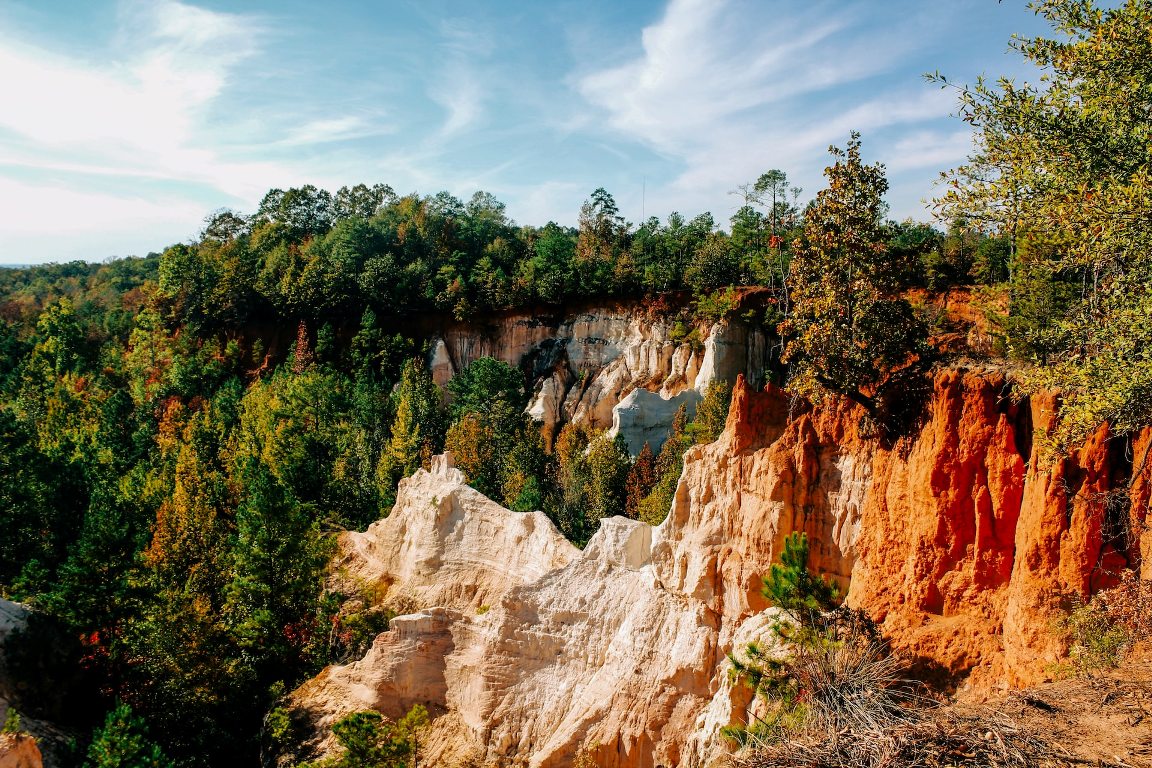 Booking Hotel
As mentioned earlier, if you plan on visiting Atlanta (or really any of the state's large cities) then it's a good idea to book your hotel rooms as early as possible. The earlier the book, the easier it'll be to secure a room. If you wait until the last minute, i.e., if you try to book a hotel room on arrival, you will most likely be turned away. Another advantage of booking in advance is that it allows you to save money. When you book in advance, you can get massive discounts.
Meeting Locals
Georgia has a unique culture, unlike anywhere else in the United States. The only way to truly experience it is to get out and meet the locals. However, it is worth noting that some areas of Georgia are very poor, mainly due to the state's history and connections with slavery. Because of this, it is best to avoid these areas. Crime can be high in them. Being a tourist will not protect you. You are better off venturing into more rural areas if you want to experience the state's unique culture. Rural bars, cafés, and dance halls are all great places to go.
Outdoor Activities
In Georgia, there are a lot of forests, lakes, and outdoor spaces. If you are going away with your family, then why not take an opportunity to go out and try some outdoor activities, like kayaking for example? Kayaking is one of the most popular outdoor activities there is in the state of Georgia, mainly because of the large bodies of water that exist there. Fishing is also something that's worth checking out. There are a lot of rivers, streams, lakes, and creeks you can go fishing in. Make sure you do not go fishing on private property, though.
Going Hunting
Hunting is an activity that's immensely popular in Georgia. However, you will need a firearm license and somewhere to go hunting. If you do plan on hunting, then make sure you buy safety equipment for yourself and your family. You could hire a guide to take you out into the woods. Going out into the woods can be very nerve-wracking, especially if you are not familiar with them. Make sure that you only ever go hunting in the approved hunting season. If you go hunting out of season, then you can get into a lot of trouble. People who are caught hunting out of season can be arrested and fined.
Urban Exploration
There are some very interesting cities in Georgia, with great architecture. If you are a fan of architecture, then you will love Georgia. It's worth noting that you can find architectural maps on most cities' historical society's websites.
Enjoying Nature
As mentioned in this post's introduction, Georgia has fantastic forests and beautiful landscapes. If you enjoy spending time in nature, then you'll love Georgia. Why not go camping? If camping is not your thing, then you could at least go hiking. There are hundreds of parks for you to visit. If you do plan on hiking, then take a map with you and plan your route. Some of Georgia's parks and forests are pretty big. If you do not take a map with you, then you could end up getting lost. If you get lost and have no phone signal, you could get hurt.
Georgia is a great place to take your family. If you plan on visiting, then give each of the points put forward here in this post some consideration. Thinking about the things mentioned here will help you to have a better trip (and make the most out of it).