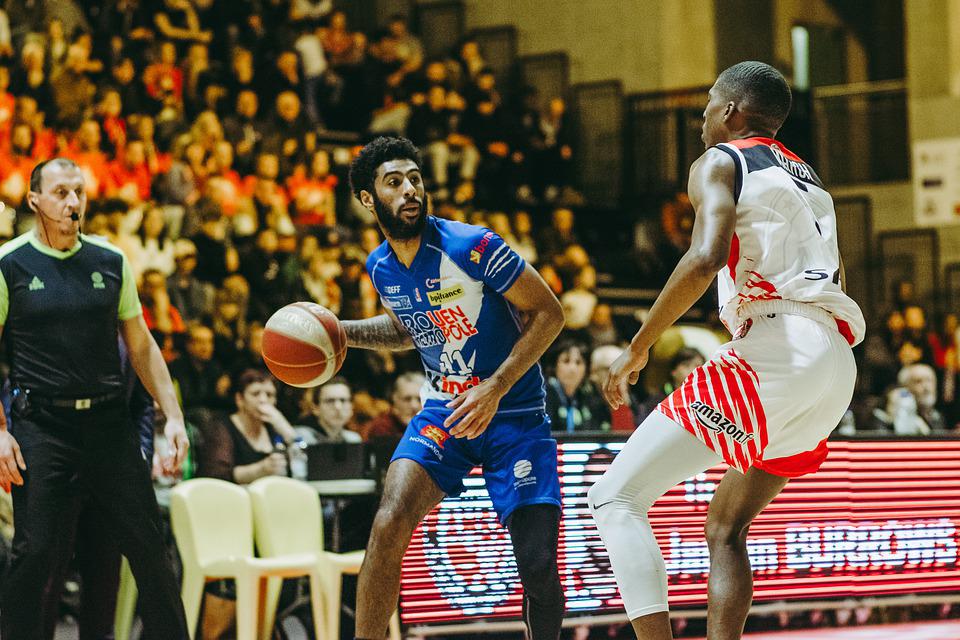 The National Basketball Association has always done a great job of spreading the influence of basketball and the NBA across the world. Here we have another example of how NBA and sports can bring people closer as this game sets a benchmark for future businesses and interests that will benefit every team in the NBA.
If you noticed a headline saying that the Atlanta Hawks and Milwaukee Bucks we'll be going head-to-head in an overseas game in Dubai, you are not wrong.
A few months ago, the National Basketball Association announced that the first two preseason games for the 2022-23 NBA season will take place at Etihad Arena on Yas Island in Abu Dhabi. This will mark the league's first games in the United Arab Emirates and the Arabian Gulf.
So, in today's article, we decided to find out more about this interesting partnership that will take place in an unusual place for NBA games.
Let's find out more about what it is about.
NBA Abu Dhabi Games
This unique partnership between the NBA and Abu Dhabi Sports resulted in the global expansion of basketball and inspiring others through the world of sports. This new partnership will secure a couple of games that will take place in Abu Dhabi, called NBA Abu Dhabi Games 2022.
These games will be broadcasted live on UAE television and across the Middle East and North Africa on beIN Sports, the NBA League Pass, and The Sports Channel.
Such games are designed to promote basketball to different parts of the world and throughout the NBA Abu Dhabi Games, the sport will reach more than 200 countries and territories around the world on television where basketball isn't that popular.
The NBA Abu Dhabi Games 2022 are part of a revolutionary multi-year partnership between DCT Abu Dhabi and the NBA. This partnership resulted in starting the first Junior NBA Abu Dhabi League, where 450 boys and girls from the ages of 11-14 in local schools across Abu Dhabi.
Hawks vs Bucks in Dubai Date
The first game after this multi-year partnership is going to happen very soon. The Milwaukee Bucks will be facing the Atlanta Hawks in a preseason game that is scheduled for October 6 (Thursday) and October 8, 2022 (Saturday).
The game will take place at Etihad Arena on Yas Island in Abu Dhabi, which will mark the league's first game organized in the Arabian Gulf.
Atlanta Hawks vs Milwaukee Bucks Who Will Win?
It seems like both teams are in their best form year featuring some amazing players that will make the game even more interesting to watch.
The Atlanta Hawks have the two-time NBA All-Star Trae Young on their team, as well as Clint Capela the NBA rebounding leader, and some great players like Bogdan Bogdanovic and John Collins.
On the other hand, we have the Milwaukee Bucks with NBA MVP Giannis Antetokounmpo who had an impressive career in the past couple of years. Additionally, the bucks will be joined by three-time NBA All-Star Khris Middleton and three-time NBA All-Defensive Team member Jrue Holiday.
These teams met in the 2021 Easter Conference Finals where the Bucks managed to win their first NBA championship in 50 years.
This is going to be a great game to watch between two equally matched teams competing in the money lines NBA.
How to get Tickets for this Event?
Even though the tickets went on sale on June 30, there is still plenty of seats to choose from in you want to experience some basketball magic in Abu Dhabi. So, in order to purchase a ticket, you can head over to the official Etihad Arena website, where you can choose your seat.
Since most of the arena is sold out, there aren't many seats to choose from, so if you want to go to this game, you better purchase your tickets as fast as possible.
How to Watch the NBA UAE Games
As we mentioned before, the official broadcasters for the UAE NBA Games will be beIN SPORTS and The Sports Channel. However, if you don't have access to such channels, you can always watch every NBA basketball game through the NBA League Pass, which is the premium live game subscription service.
Reactions from Team Owners and Presidents
Since this is the first game of this kind, it is really interesting to see the reaction of the first people behind these teams. 
Steve Koonin, the Atlanta Hawks CEO has nothing but positive things to say about this event. He adds that the NBA continues to do an amazing job of growing the game internationally and that they are thrilled to participate in the first NBA Abu Dhabi Games.
Peter Feigin, the Fiserv Forum President also adds that they are honored to participate in the first UAE NBA Games and that he is thrilled to see how the sport expands on a global scale.