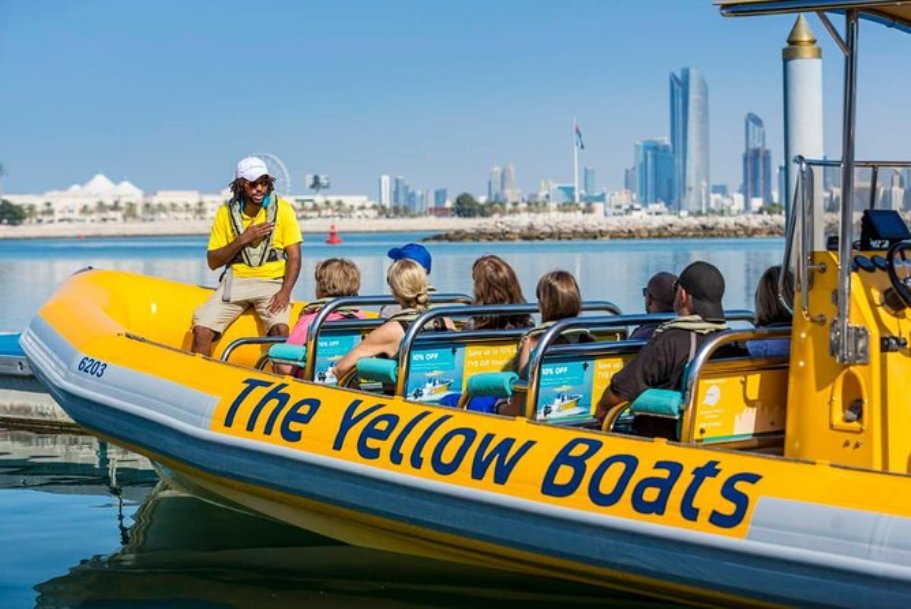 The Dubai experience is incomplete without a ride in the
yellow boats
across the sweeping waters of the Gulf. There are rides available for every age group and preferences.
You can head out for an excursion from the Dubai Marina. The view is especially enchanting at night as the city glows amidst multi-coloured lights. From the Dubai marina head to the Palm Jumeira where yet new experiences await you. The Burj Al Arab piercing the Dubai sky is a breathtaking picture to behold. Another jewel that lies here is the Atlantis adorning Palm Jumeirah. If this ride isn't thrilling enough, there's more for the adrenaline pumping activity lovers. Boarders brace you and are prepared for the ride of your life. Race across the Gulf waters at breakneck speed with sharp turns and twists, that will leave your heart pumping loudly. Marvel and wonder at the skippers who show you what these yellow beauties are capable of.
The
yellow boat tours
are a unique way to experience the true splendour of Dubai. The afternoon and night tours both have their own highlights. Whether you wish to ride in these boats under the full blare of the sun or wish to experience it under the blanket of stars, the experience will leave you dazzled. So for your holidays in Dubai this season, be prepared for an exhilarating ride.