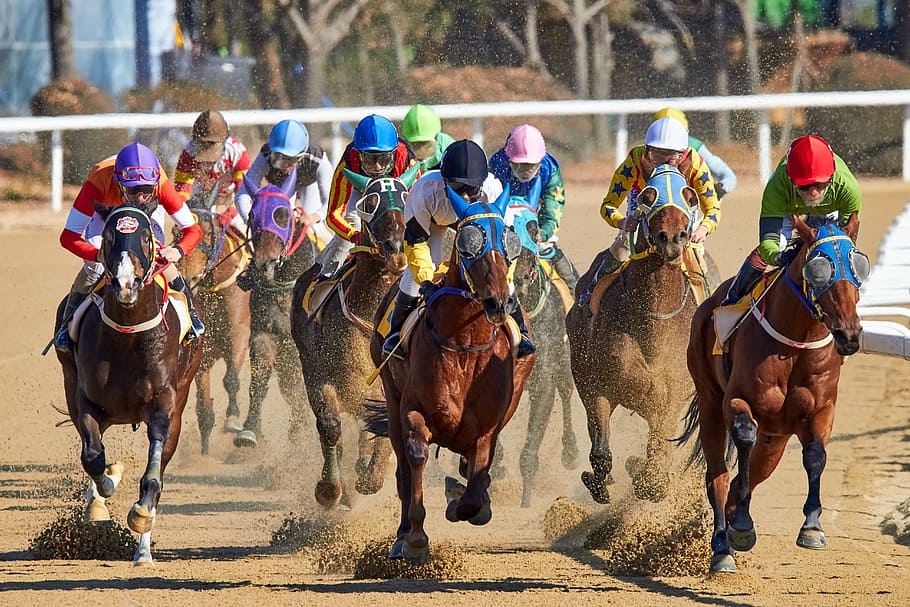 Inauguration of the Meydan Racecourse in early 2010, gave birth to a lot of lively happenings in the city including the November meeting at the racecourse. The next big event to be hosted by Meydan Racecourse is the Dubai International Racing Carnival from January 13 - March 10, 2011.
Attracting tourists like bees to a hive, the highly competitive spirit and the million dollars prize money are major pulls for the Racing Carnival. The Dubai World Cup on March 26, 2011, will bring down the curtain when the best-bred horses will fiercely compete not just to win to the prize money but to deliver the most electrifying spectacle ever experienced.

Dubai World Cup

Dubai World Cup is today seen as the world's richest horse race where thoroughbred horses compete for the crown and the money. Arabian horses are the most sought after breeds and what better place to feel their presence than the Dubai World Cup. Started in 1996 by HH Sheikh Mohammed bin Rashid Al Maktoum, UAE Vice President, Prime Minister and Ruler of Dubai at the Nad Al-Sheba racecourse, time became the gateway to an international arena of top horse racing challenges in Dubai city. Today, Dubai World Cup is worth US$26.25 million contributing to its status as the world's richest race. The state-of-the-art race track and 50,000 racegoers attract the attention of millions of enthusiasts from around the world.

Tickets and Dining

The Dubai Racing Carnival / Dubai World Cup tickets are priced at AED 1,400 per person for Premium Seating 1, AED 1,300 per person for Premium Seating 2 and AED 1,200 per person for Premium Seating 3. The Meydan Racecourse has an impressive array of restaurants consisting of Parade Ring Restaurant located on the Ground Floor and the Tiered Restaurant located on Level 2. Also on offer is the Meydan Terrace for buffet dining for groups up to 10 people, with its private Grandstand.