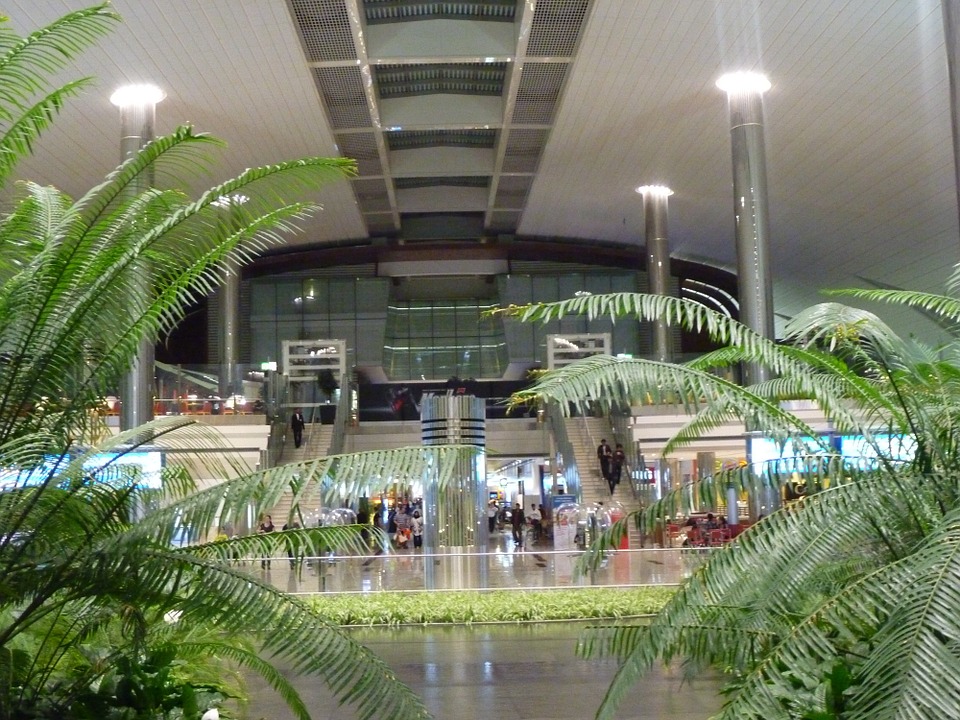 As a frequent traveller, this is my worst experience of Dubai International Airport. You are juggling between terminals, toilets, security places and are popped into malls when you are not in the mood to shop.
Dubai International Airport recently introduced a new Terminal 3, but have forgotten traveller convenience while devising it. You have Zen gardens, large shopping malls, lots of duty- free shops, but who's interested when you are mentally disoriented after a long flight!

I had an early morning flight and even at the new terminal, there was a very long queue for security check with passengers cramped up in the security area. 
There are two LCD screens that should continuously be updating the flight status information but think they forgot due to the sweltering heat of Dubai. One screen was off and if you ask at the info desk, you will get to experience plastic, robotic faces that have only certain information fed into them, exactly opposite of what you want.
Under-trained, impolite staff and improper facilities make you feel if this terminal was built to just to enter in the Guinness Book of World Records.
I would certainly recommend
Dubai
 as a great tourist destination, but would warn about DXB; travel at your own risk.