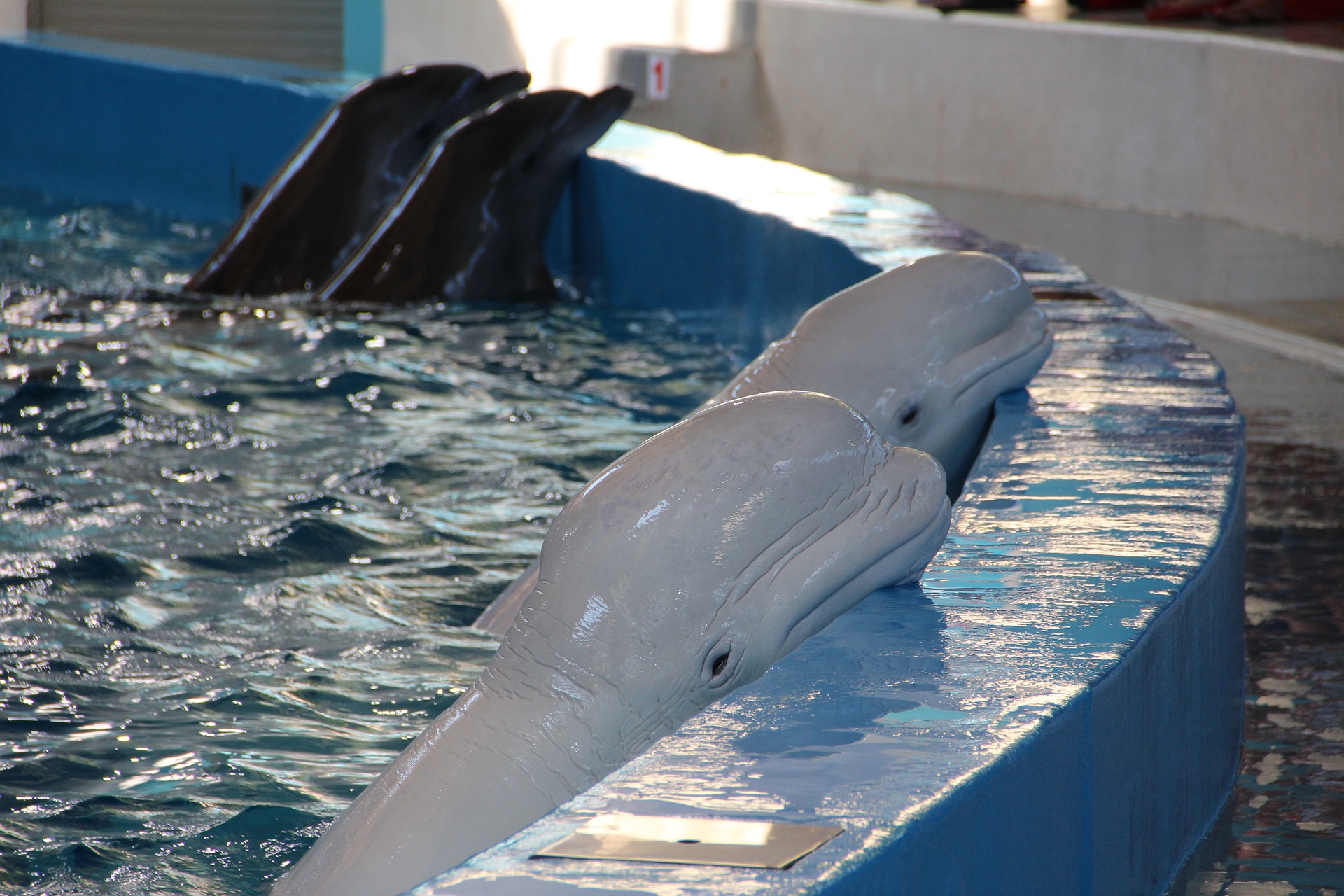 One of the best entertainment show to be attended
 with kids in Dubai
is the graceful bottlenose dolphins and playful seals at the action-packed Dolphin & Seal shows. Choose to accompany an Aladdin extravaganza into the mix and be taken on a magical adventure of music, fantasy, acrobatics & adventure before being spellbound by the magnificent dolphins & seals! Select your show and seating option and wait with bated breath for the impressive performances to start. If you wish, upgrade to VIP seats for a little extra luxury.
Both the Dolphin and Seal Show and the Aladdin extravaganza take place in the same venue and are equally entertaining for kids of all ages and for adults too is equally interesting fun. Before the show begins you could perhaps enjoy the great atmosphere at the dolphinarium's Asian-inspired restaurant, serving a variety of snacks & hot & cold drinks.
Dolphin and Seal Show

The Dolphin and Seal Show at the Dubai Dolphinarium starts 11 a.m. start time.  Watch ensemble of bottlenose dolphins and lovable fur seals perform amusing antics, games, dances and other splashy feats. They will twist, juggle, jump and perform feats which is a unique lively astonishing entertainment.

Watch them jump through hoops, juggling balls and even sing and paint and be in awe at their inherent intelligence and playfulness. You will also come to know about intriguing facts of their daily routine and enjoy a private photo opportunity with the cute dolphins.

Aladdin, Dolphin and Seal Show

If you've booked for the Aladdin, Dolphin and Seal Show, arrive on time so you don't miss even a minute of this beautiful performance. As the lights dim, the highly skilled artists will narrate the classic story of Aladdin through a dazzling display of acrobatics, illusions, lights and music. Watch in awe as they fly and spin above the dolphin pool and perform aerial stunts. Next, enjoy the Dolphin and Sea Show where the graceful animals will enthral you with their funny antics and fascinating behaviour.

Departure Point: Dubai Dolphinarium

Departure Time: 11 am Dolphin and Seal Show (approx. 45 minutes)
3 p.m. / 6 p.m. Aladdin, plus Dolphin and Seal Show (approx. 1 hour)

Book the Show!