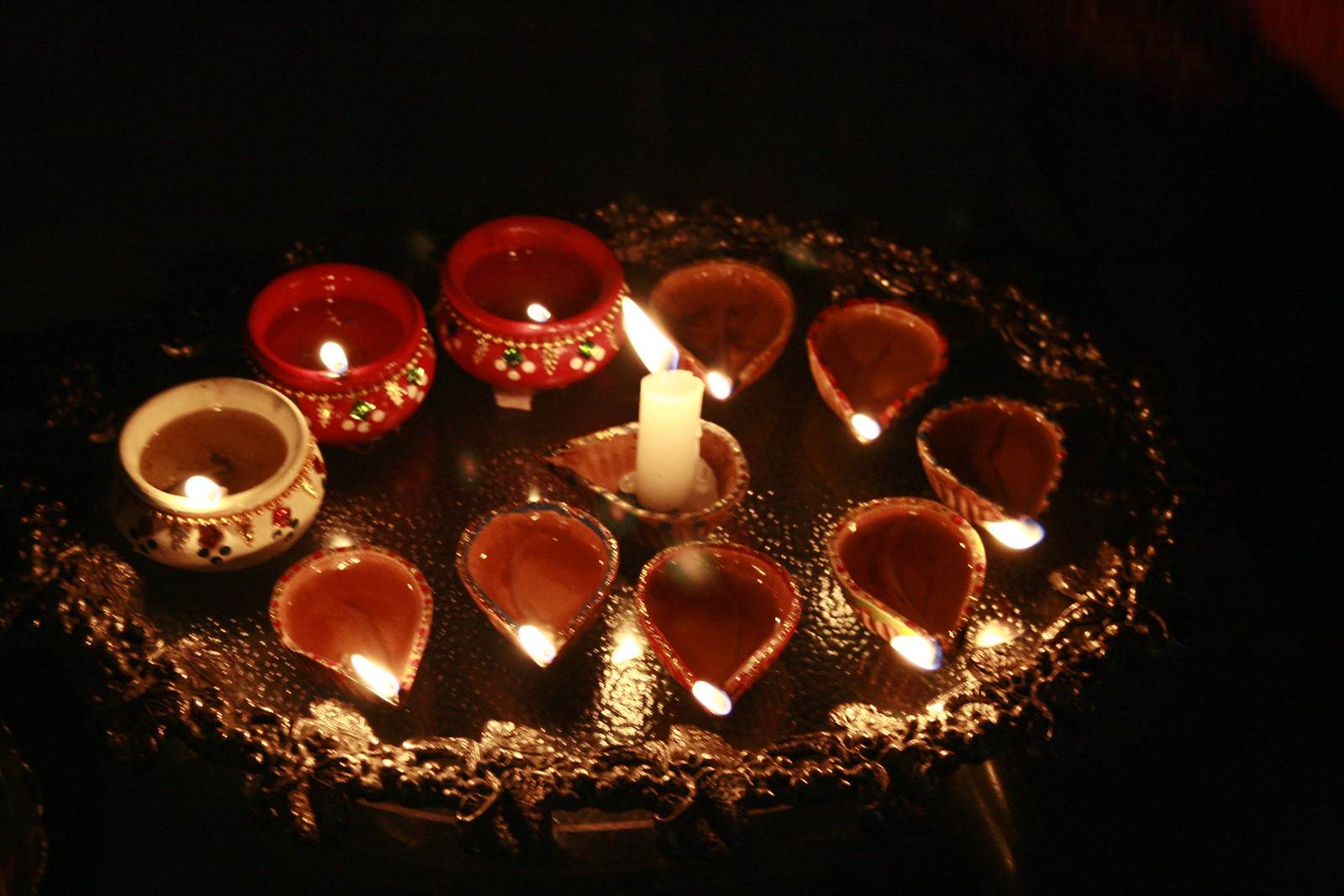 Diwali, the greatest Indian festival of lights has its own special presence in Dubai, though it is a predominantly Islāmic state. One can feel the festival's existence as you drive through the city, you will find houses and shops lit by the typical earthen lamps.
This panoramic view is visible in the Bur Dubai area where many people of Indian origin reside in densely populated apartments. It's really admirable to see that people are still devoted to their traditions and celebrate them. In fact, festivals like Diwali are like umbilical cords, bonding Indian origin people with their mother country.
Meena Bazaar which puts up a spirited show as October arrives. Meena Bazaar shopping area is too much crowded during this festival. Absolutely jam-packed! Shopping mostly consists of new clothes, gold and sweet delicacies to gorge, keeping diets on the back-burner. In fact, a true shopaholic will always know about the latest trends in the market and the discounts offered in various Dubai Malls during Diwali.

During Diwalidays the gold prices are always on the rise. Starting from Dhanteras and lasting till Padwa, women and girls throng jewellery outlets to try out new designs or modernize their old jewellery.

It's just the start, for the fun never ends. Eat, Shop and Celebrate Diwali!