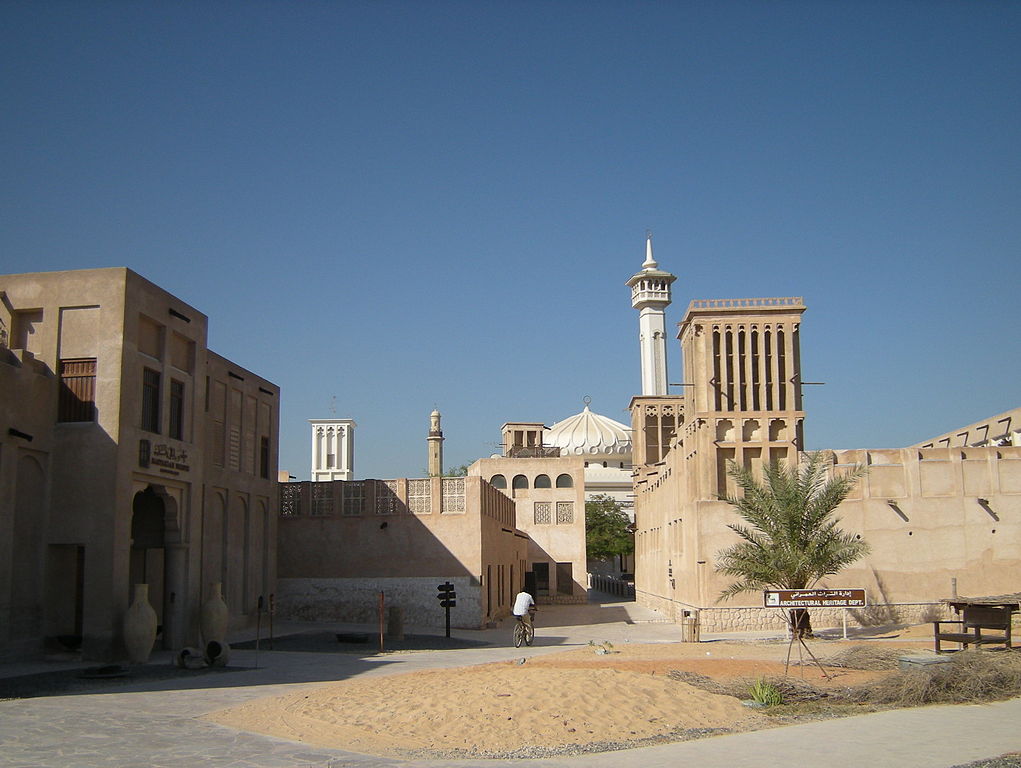 Credit: Flickr / Leandro Neumann Ciuffo / CC BY 2.0
Bastakia is in the eastern part of Bur Dubai along the Dubai Creek. Bastakia has a rich history that is evident in its still standing picturesque architecture.
The Bastakia Quater was built in the 19th century as a residential place for wealthy Persian merchants. The trade was mainly in pearls and textile. Due to the tax- free trading and access to the Dubai Creek, these Persian merchants were attracted to Dubai.

Most of the houses were built in the early 19th century from coral and limestone. This made the buildings in Bastakia more worthy, sturdy, durable and attractive. 
Many of these merchant homes feature a wind tower. The wind tower captures the air and funnelled down to the rooms as an early form of air conditioning. The name Bastakia itself is derived from the Iranian town of Bastak.   The Bastakia houses had shady and decorative courtyards.
Bastakia is characterised by narrow lanes and ancient buildings restored to its former glory. Visitors can enjoy the beautiful heritage sites, conservation areas and distinct Arabian architecture as they try to imagine the life of early residents in Bastakia.
Apart from this, there are many other breathtaking
attractions in Dubai
to woo every kind of traveller.