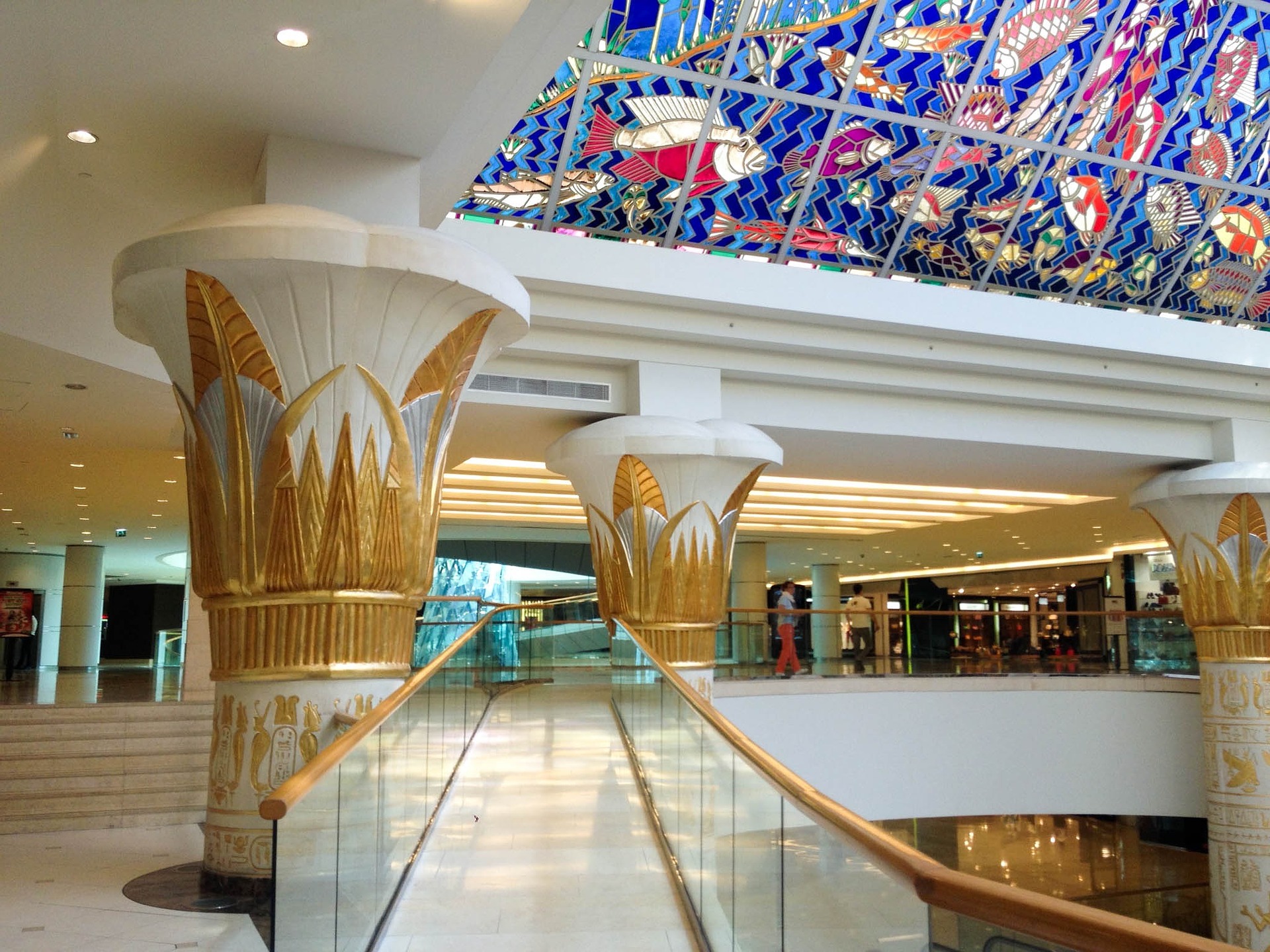 Indulge in the ultimate retail therapy with almost one-hundred magnificent malls; Dubai is a true Mecca for shoppers. Each mall has its own unique characteristics; The Dubai Mall is palatial, one of the largest in the world, while Ibn Battuta Mall oozes culture.  If you truly do shop till you drop, unwind with one of the many entertainment options or feast from a melting pot of international flavours.
1. Mall of the Emirates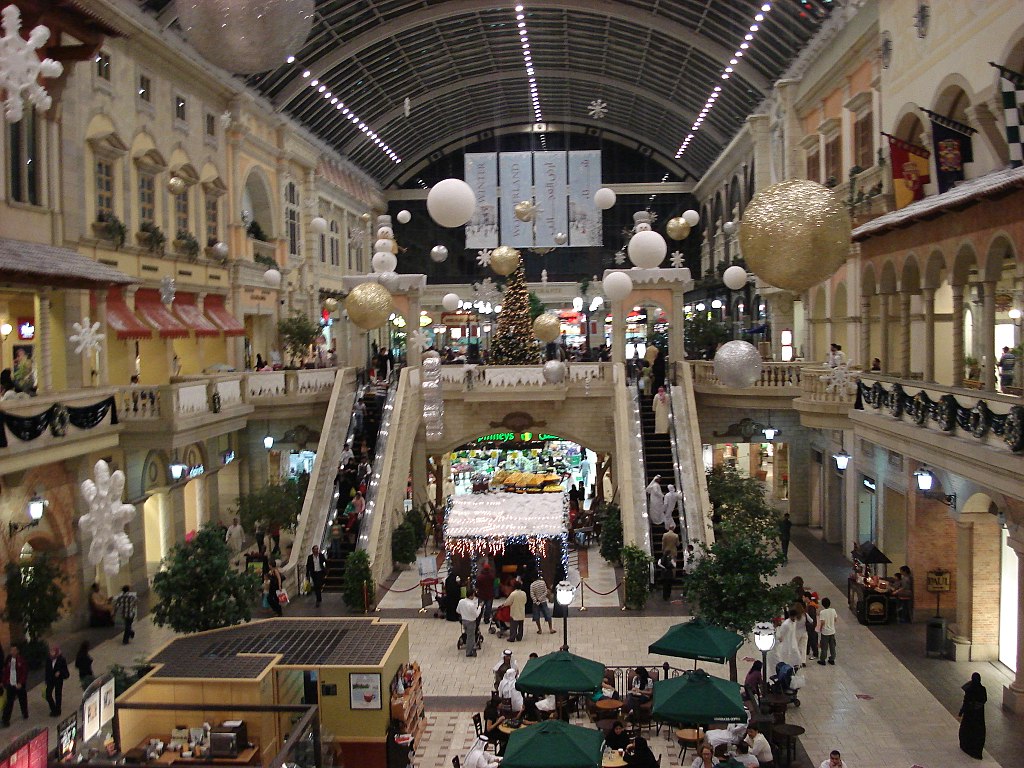 Home to 600+ brands, no trip is complete without a visit to the Mall of the Emirates. Dine under the European inspired Fashion Dome or shop luxury brands. If you want to unwind, head down to Yalla! Bowling or chill in the snow at Dubai's first indoor ski resort- Ski Dubai.
2. The Dubai Mall
Located next to the world's tallest building (the Burj Khalifa); this larger-than-life mall will take care of all your shopping needs. The Dubai Mall covers a total area of more than 1 million square meters and accommodates over 1,200 shops, 120 restaurants and cafes, an ice rink, a SEGA game centre, a five-star hotel and a 22 screen cinema. It also boasts the world's largest indoor aquarium - 'Dubai Aquarium and Underwater Zoo'.
3. Dubai Outlet Mall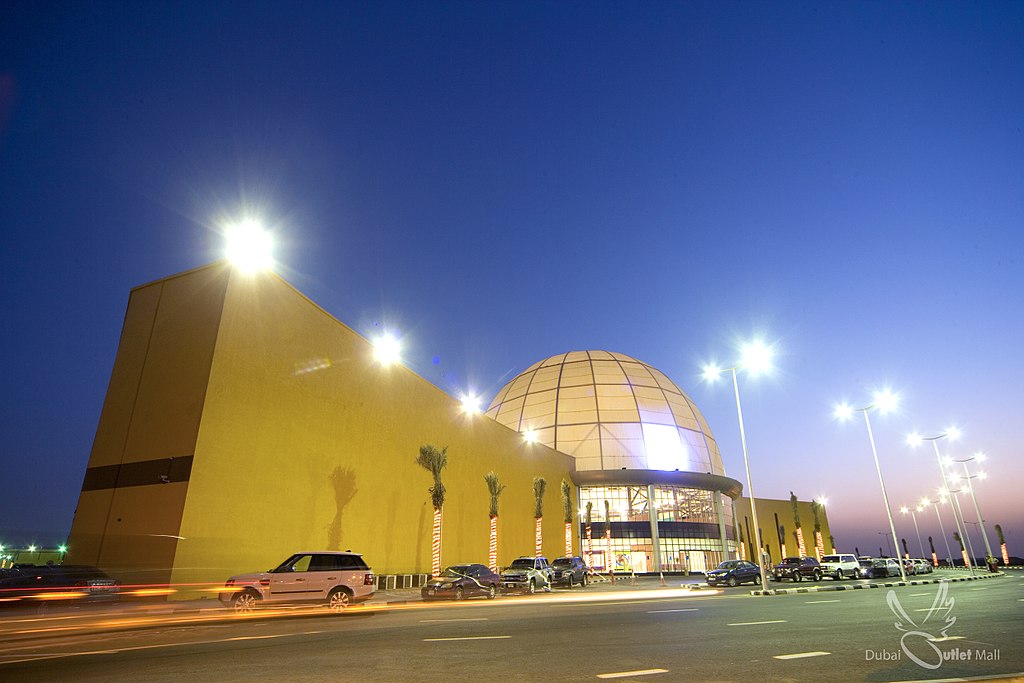 The Dubai Outlet Mall is the ultimate destination for bargain hunters. Its 240 stores carry more than a thousand premium brands, with discounts ranging between 30-90%. Keep your kids occupied with games at Chuck E Cheese and fun rides in other play areas.
4. The Beach Dubai
Enjoy a mix of indoor and outdoor activities at 'The Beach Dubai' with a treat at one of the many cafes overlooking the majestic Palm Jumeirah, or just laze around on the public beaches. If a workout is what you crave, get pumped on the running track and outdoor gym equipment, and don't worry about your retail therapy fix, there are plenty of shops around.
5. City Walk Dubai
A city within a city, the contemporary City Walk has some of the cutest boutiques from high-end designers and the most Instagram-worthy sights. This is a shopping destination near Dubai Mall. Your kids will love Mattel Play! Town and Hub Zero. The Green Planet provides a unique edutainment experience for the whole family and the spectacular water & laser show is the hourly highlight.
6. Ibn Battuta Mall
Immerse yourself in the cultures of the world at Ibn Battuta Mall; named after the famous Moroccan explorer, the mall's six courts are each inspired by Andalusia, Tunisia, Egypt, Persia, India and China, the regions in which he travelled. Ibn Battuta Mall should be your stop for everything fashion, lifestyle and sporting goods. 
7. Dubai Marina Mall
If you're looking for affordable high-street fashion or for an afternoon of self-care, head down to the Dubai Marina Mall. Spice things up with a new haircut at one of its many salons and enjoy some lunch along the water's edge for a truly relaxing weekend experience.
8. BurJuman
One of Dubai's longstanding shopping destinations; BurJuman has changed with the times. Once home to a slew of luxury brands the mall now hosts a variety of more affordable global brands and also houses a state-of-the-art cinema. 
9. Mercato Shopping Mall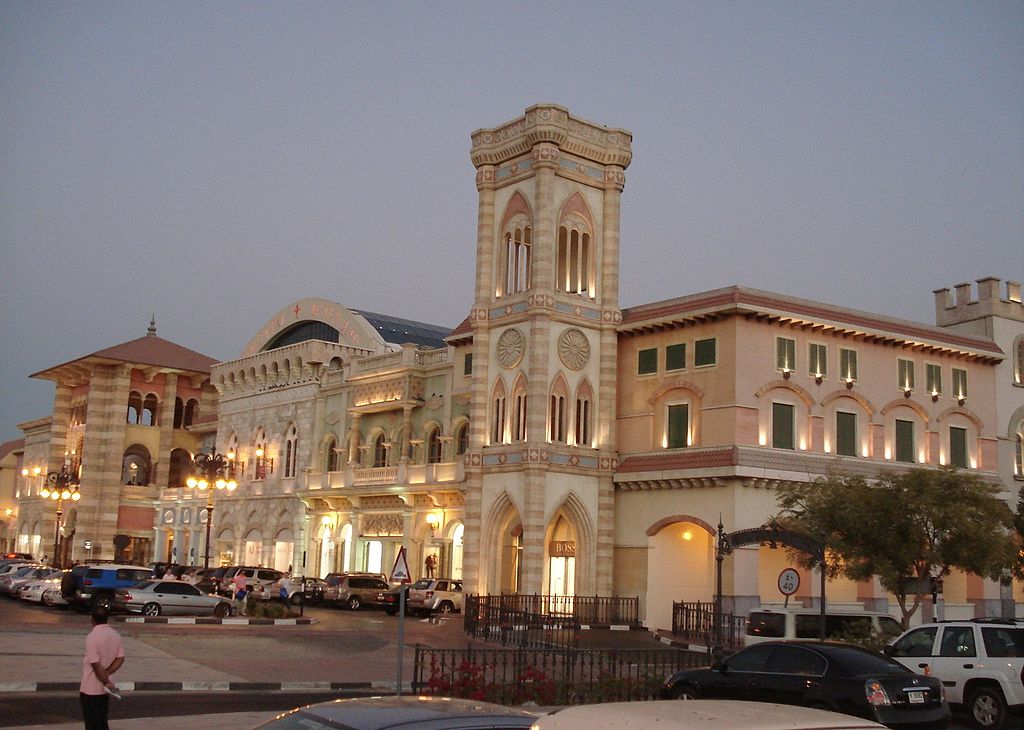 A replica of a Renaissance-era Italian village, this mall provides a relaxed, family-friendly shopping experience. Make sure you stop by one of its many bakeries for some scrumptious treats and treat yourself to Dubai's best hot chocolate at Alison Nelson's Chocolate Bar.
10. Wafi Mall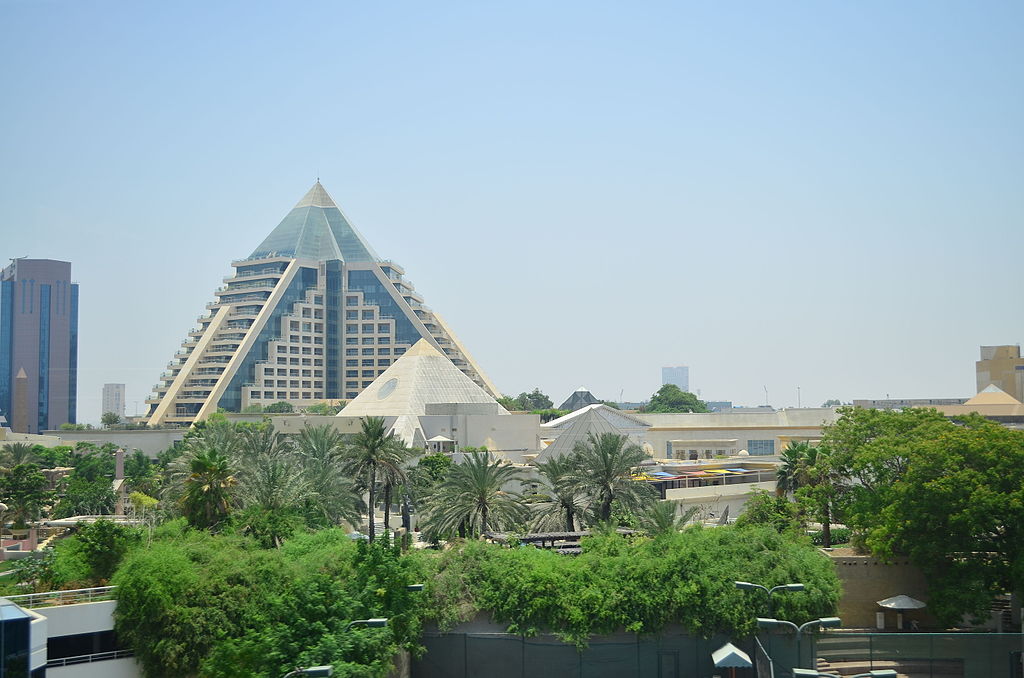 Get transported to Egypt as you walk down the lanes of Wafi mall. Filled with Middle Eastern boutiques selling burqas and abayas, this mall provides a truly Arabic shopping experience. Visit the Souk Khan Murjan for some Arabian handicrafts or stop by for some meze at one of the 30 eateries.
Travel to Dubai during the Dubai Shopping Festival for more amazing deals.