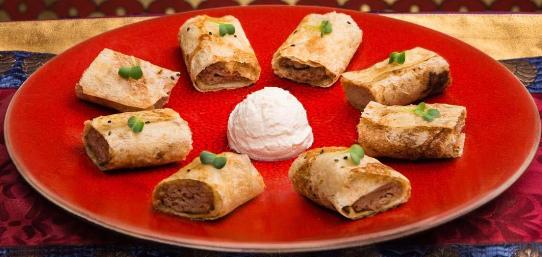 Dine in one of these four Turkish restaurants in Dubai and let yourself enjoy the finest Turkish traditional food with a modern touch.
 Turkish Village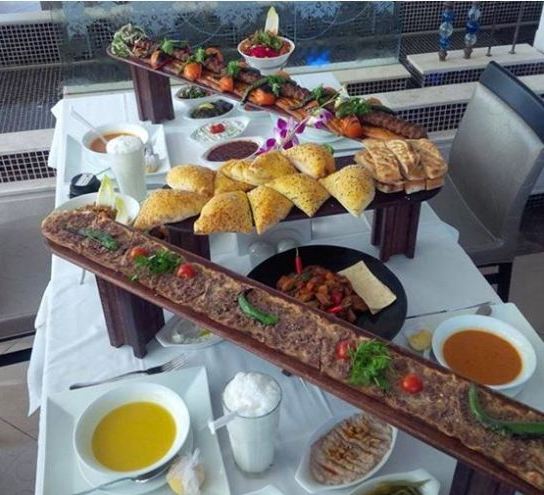 Known for its authentic traditional cuisine alongside its beautiful ambience. Not to mention the friendly staff and great service. Serving perfectly delicious traditional Turkish breakfast, traditional Iskendar kebabs, desserts and traditional Turkish tea, you'll find yourself craving for more! With an added rooftop dining area, the restaurant is proved to be a great place to bring friends and family.
Location:
Jumeirah Beach Rd, Jumeirah 1, Near Spinneys.
Phone:
+971 4 344 9955
Opening hours:
7:00am - 12:00noon 
---
Lalezar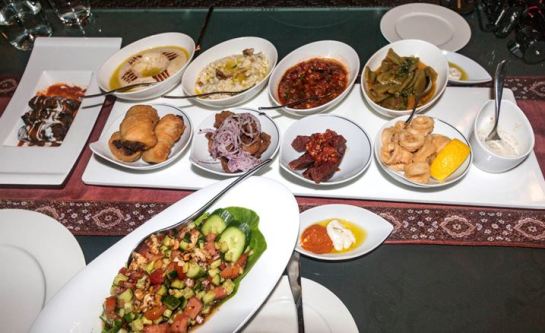 Experience fine dining at its best at Dubai's first Anatolian restaurant. With a beautiful set up, this restaurant will make you feel like you're in ancient Turkey itself. The stunning view from the Terrance leads upon the magnificent Palm Jumeirah. Serving mouthwatering cuisines, you have a choice of choosing and tasting a menu or a set menu.
Location:
Jumeirah Zabeel Saray Hotel
Phone:
+971 4 4530444
Opening hours:
7:00pm - 12:00pm 
---
Istanbul Flower Restaurant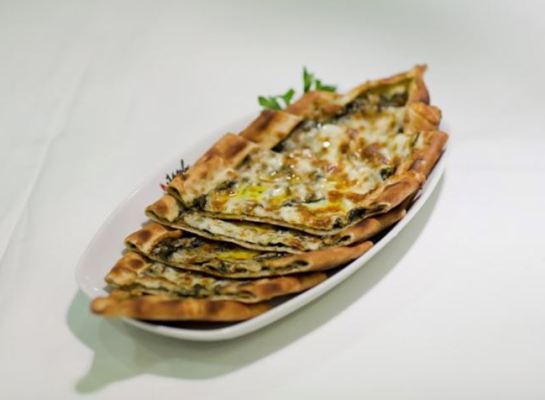 This delightful restaurant was rewarded ''Best Turkish Restaurant'' in Dubai last year. For obvious reasons, the food! Wildly known for their traditional Turkish breakfasts and freshly baked items. Istanbul Flowers can be very crowded on the weekends so it is advisable to book in advance!
Location:
Safestway Shopping Centre; Sheikh Zayed Road - Dubai
Phone:
+971 4 3434585
Opening hours:
11:00am - 1:00pm 
---
Bosporus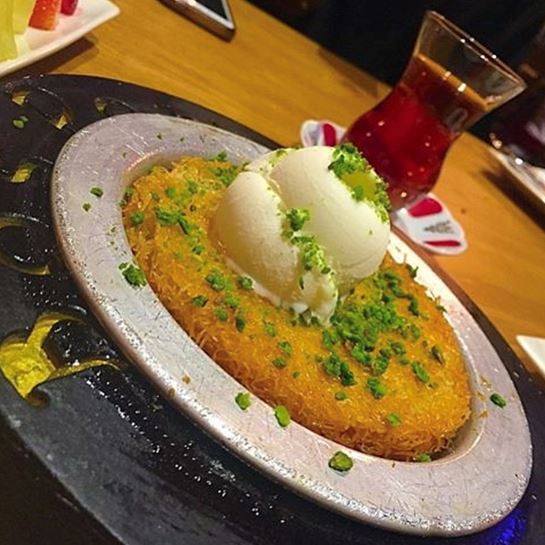 Your bridge to Turkey!
Serving the best Turkish meat dishes you could come across in Dubai, the kebabs and the very popular traditional Turkish dessert ''Kunafe'' cooked to its perfect, gooey, buttery taste! You'll find yourself trying a variety of unique Turkish cuisines that you've never come across in any other restaurant. With friendly staff, an outdoor smoking and shisha area, a variety of flat screen TV's, you'll find yourself not wanting to leave!
Location:
Umm Seqeim 1, Jumeirah Road
Phone:
+971 4 3808090
Opening hours:
10:00am - 2:00am
*All images are copyright to their respective owners