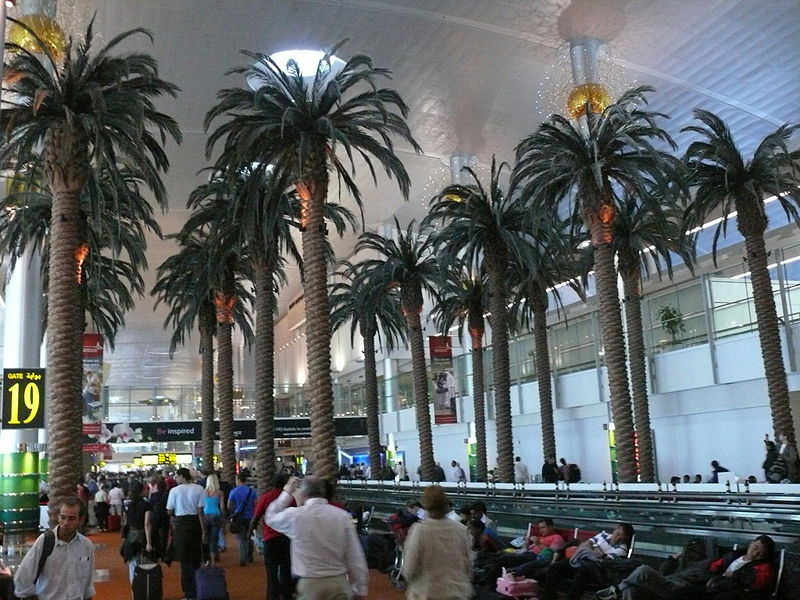 Life becomes more and more hectic with the ever increasing work culture demands that expect you to be active 24*7. Also, the world has come closer with ever increasing things like globalization that keeps your routine intact as you have to interact with multi-lingual people to keep pace with time. In such a scenario, if you decide to take a short break, then Dubai is one of the most appropriate choices as you won't regret it anytime later.
Arabian dessert with sky rise buildings, man-made beaches along with stunning city lights and some of the best shopping destinations makes the tourist destination Dubai an undoubtedly incredible place.
To check the best prices and book a cruise, visit our
Dubai cruises
page.
Jumeirah beach and Wild Wadi theme park with immense water-activities are the most sought-after fun places in Dubai. Other major attractions like Burj Al Arab hotel, the Camel race track, Dubai race & golf club, Sheikh's palace, desert safaris, cruise nights and shopping malls like City Centre, Burjuman and Lamcy Plaza and the Gold Market in Deira are the most popular places to visit during your tour to Dubai.
The only thing required is a fool-proof planning as per the time and season of your travel. The plan need to be wisely designed so as to avoid last minute changes and rush. And for this, you can book your short stay at Dubai by means of the various tour operators and the booking agents that cater to you accommodation requirements in Dubai. All you need is a Dubai visa, your passport and you are ready to explore the jewel in the dessert i.e. Dubai.
To name a few there are few professional tour operators that provide a class tourism through their best tour services. Some of them are as under:
1) ABC  Tours Dubai:
It is one of the most important tour operators in Dubai. ABC tours are focused in incentives, events ( MICE ), unique groups program, cultural groups, desert safari, dhow cruising, excursions, fishing, yachting, holiday tour packages, coach rental and provides professional multi lingual tour guides services as well.
2) Al Passo Tours and Shipping:
It is a company based in Dubai that provide holiday packages, tours, and safaris in the Emirates, plus services for cargo packing, forwarding and clearing also.
3) Arabian Adventures:
Arabian adventures is basically a sightseeing agency which is owned by the Dubai-based Emirates Group. It consists of particulars of their individual and corporate tours and safaris.
4) Desert Adventures Tourism:
Desert adventures tourism is a destination management company situated in Dubai. It also has branch offices in places like Abu Dhabi, Doha and Muscat that provide tours in the Emirates, Qatar, Oman and Bahrain.
5) El Mundo Cruises
:
El Mundo Cruises is a Dubai based cruise yacht that caters  to water sports and leisure activities in the Arabian Gulf.
6) Gulf Ventures:
Gulf Ventures are known for its city tours, cruises, desert drives, ballooning and fishing in Dubai. Apart from this, it also organizes incentive programs in UAE and Oman.
7) Lastminute.com:
It is one of the most popular tour operator website that offers a magnificent collection of holidays in Dubai. You can get some of the best Dubai holiday deals with great savings and bargains. Here, you can get a wide range of offers like: A two week holiday, a short break or simply a great night out.
8 ) Orient Tours:
Orient tours is as old as I am. I mean, this tourism company is established in 1982 in Sharjah; has its branch offices in Dubai, Abu Dhabi, and Oman. This tour operator offers excursions, safaris and tours in the Emirates and Oman.
9) SAPO International:
Meant for people with style and taste, SAPO international tourism company presents tours amid luxury cars, limousine, jet hiring, travel management, and corporate leasing in Dubai.
10) Thomas Cook:
Already a brand in the world of tourism and travels, Thomas Cook does offer a yachting holiday In Dubai where you can pick your own destination along with your family. To get more information about the best of packages and deals, just visit: www.thomascook.com
Also check
Dubai flights
available.