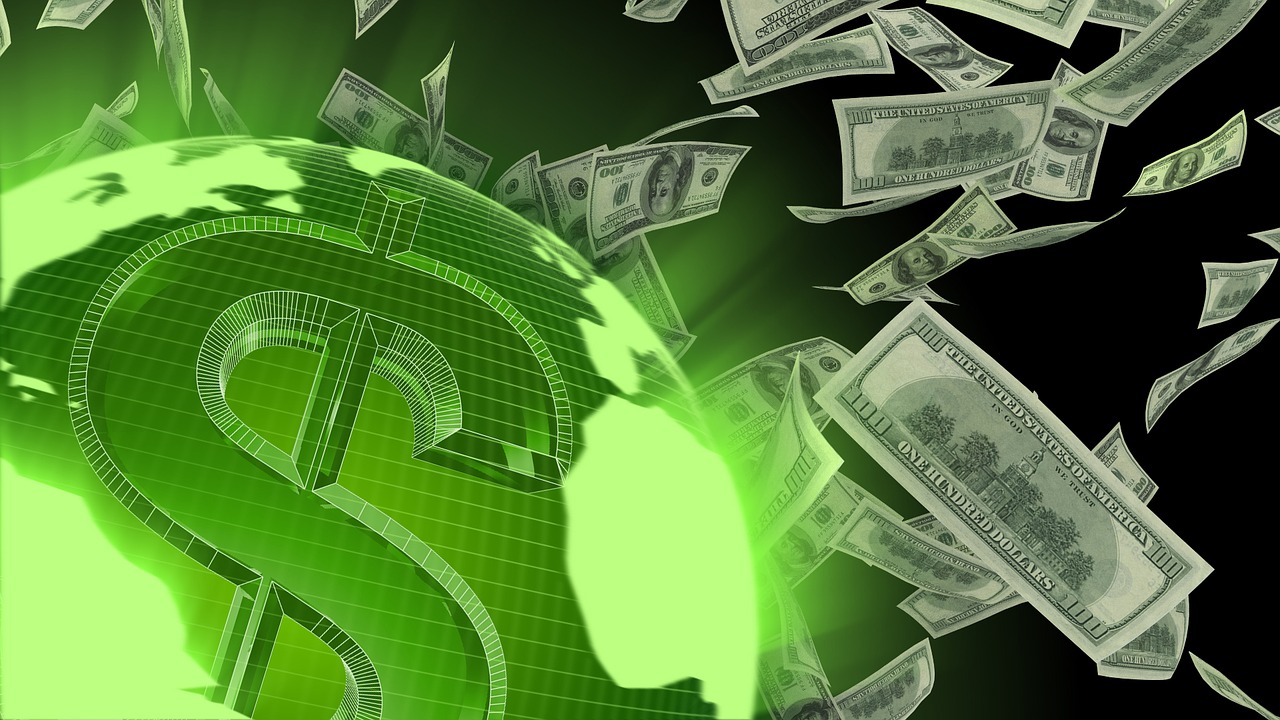 Dubai is known for being a business hub, but what's more surprising is that only 20% of the UAE population is made up of Emiratis. With low taxes, high salaries and a large supply of housing, Dubai sees over 200,000 new migrants each year from all around the world, having over 200 nationalities. 
However, the Arab Emirate Dirham (AED) is not the most commonly traded currency pairing for the USD, GBP and EUR. This means that many expats from the countries will be paying large fees to transfer their money to Dubai.
Money Transfer Companies (MTC) are a known alternative that can help lower the cost, making it one of the best ways to transfer to Dubai. Before taking a look at the top 10 best by MTC, a guide globally known for its money transfer services reviews and comparisons, let's first see where you may be going wrong when using a bank.
The high cost of banks for international money transfers
On average, you can expect an international transfer to Dubai from Europe or America to set you back around 4% in bank fees. If these are not manifested in explicit flat fees, then they still likely exist from the spread. This means that the price the bank pays for the AED is X amount of EUR, but you are required to pay 4% more than the X amount.
Thus, to transfer money to UAE can set you a lot on investments or large purchases. Buying the equivalent of a £500,000 apartment over there may cost £520,000. This £20,000 overspending could nullify your entire first year's returns on renting out the apartment, or force you to buy a smaller apartment than intended. Likewise, retirees and remote workers will also have to watch out for this cut in their income.
When you transfer money from UK to UAE, this may only be half of the cost. Sending money back in the future is now an accumulated 8% in costs.
The amount you should strive to pay is the interbank rate, which is the rate that the banks pay. This is also known as the mid-market rate. 
An alternative to banks for cheaper rates
The best alternative to banks when transferring money to Dubai is money transfer companies. Money transfer companies are essentially fintechs that are specialists in foreign exchange. Their rapid growth in the past decade has been from an opportunity taken to capitalise on the poor, opaque rates that banks are providing. Suddenly, they have become the go-to guys.
The best money transfer companies will generally offer rates much, much lower than the banks. Often, the spread is around 0.5% to 1% depending on the time, quantity, speed and service. 
In fact, many MTCs have a large global presence, including offices in Dubai, like MoneyCorp have. These are catered to both residents and businesses, though some companies are better at catering to different circumstances.
For example, some MTCs will focus on small, frequent transfers, such as TransferWise. These are cheap and cheerful exchanges that are super convenient, reliable and consistent. There are many great apps in this space with innovative features, such as rounding up spending into savings pots. This is great for paying freelancers and spending money on vacation.
The current TransferWise fee to convert GBP into UAE is 0.94%, plus a £2.86 flat fee. Thus, a £12.15 fee is incurred when sending £1,000.
On the other hand, sending larger volumes may require a different type of MTC - one that perhaps has a dedicated account manager to advise on large transfers. These transfers may take slightly longer, but they're secure and will offer a great rate for a large transfer. This is suited for those making investments, moving home, or dealing with larger salaries and pensions.
Top 10 money transfer companies
Deciding on the single best money transfer company is impossible because different companies cater to different needs. Some may be fantastic in Europe but may not offer great UAE services, whilst others may only focus on large volume transfers. So, here is a list of the top 10 that will help users narrow down their search.
Currencies Direct
World First
Money Corp
Global Reach
OFX
TransferWise
TorFX
Currency Solutions
CurrencyFair
SpartanFX
The majority of these are British companies, so it's clear that FCA regulations are in place which is good news for the customer. From this list, TransferWise stands out as being a good option for frequent, small transfers. Furthermore, TransferWise has an office actually in UAE, as does Moneycorp. On the other hand, World First is a great way to send large volumes of money to UAE, as they have a minimum transfer of £1,000. MoneyCorp may also be a great option if you're looking for long-term forward contracts too, as they provide these along with a Dubai office support staff.
Currencies Direct also provides AED transfers and has fantastic customer ratings. This is an industry leader with a decorated awards cupboard and a high level of customer satisfaction. There are never any fees, so you only have to look out for the margin, which is usually very competitive. 
Currencies Direct are also experts in overseas property investment, so this is a very important feature if you're looking to purchase a property in Dubai. Furthermore, there is a multilingual group of support staff, so you're very likely to be able to communicate with them if your English isn't fluent. Currencies Direct are regulated by FCA, FinCEN, SARB and FINTRAC.
Final Word
There are a whole host of money transfer companies that can offer close to the interbank rate. What's important is to never rely on banks when it comes to international transfers, and remember that PayPal is also a very uncompetitive way to exchange money too.