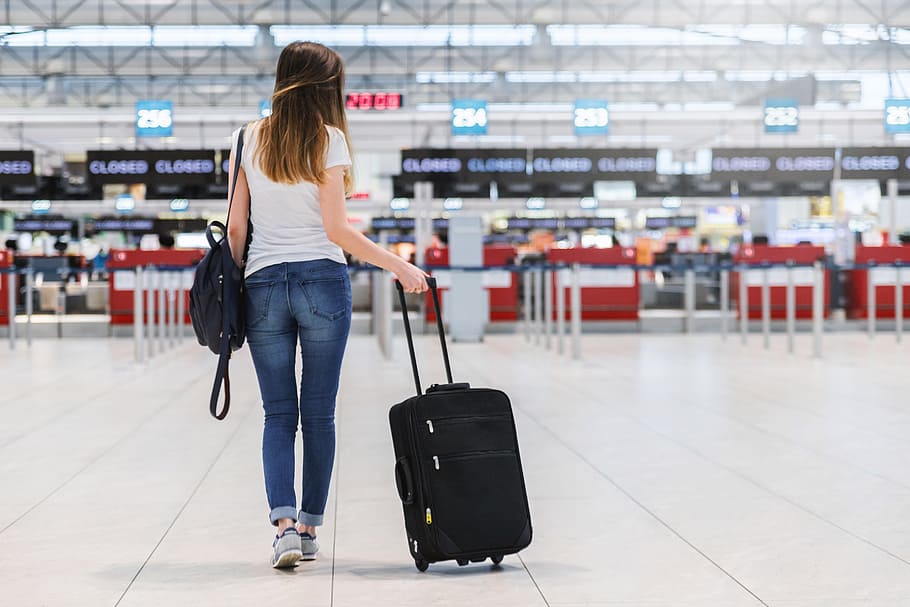 Also known as the land of opportunities, Dubai is one of the most sought after cities in the world. Not just a tourist destination loved by many, Dubai is also the place to be for expatriates all over the world to earn a living and a good quality of life. Although the city is said to be very expensive, considering transportation, food and accommodation, it might be difficult for you to manage well if you are on a low salary.
Let the end days of the month not be so difficult for you when you have to just relax in your bed, keeping the beach visits and shopping sprees wait only for the next month. With some saving hacks, which we are going to discuss in this article, you would not only be able to get the most of the Dubai fun but also might be able to manage some savings from your salary, irrespective of how much it is.
Save while flying
Flight rates soared to the sky to Dubai from various countries. Thus our first hack is to save while flying to Dubai. This is where most first-timers and ex-pats returning from vacations spend money. You can wait for a better price, but it is not in the hands of most of us who are flying to change the date of the journey. Many of us might be on a tight schedule and you might have to report to work the very next itself.
Although changing the travel date might be an option ruled out, you can still manage to save when you fly to Dubai. Wondering how? Here's the trick.
Coupons
See, many airlines offer discounts on their tickets. This is so simple a technique to reduce your flight cost but many of us happen to not use it. When you look for, say, Qatar Airways coupons, you will get a list of promo codes which when you use, will give you discounts on your ticket price. You might be able to bring down the cost by a few thousand dirhams or even get some money back in the form of cashback. This simple way will help you save lots of money so you end up flying under your budget.
How to find a coupon?
Coupons are nothing but small snippets or codes which you can paste while you book your ticket. Now we know this, but where is the best collection of coupons present? We'd be glad to break it to you that there are online repositories that are loaded with coupons. You just need to type in the name of the brand of service for which you need to get the coupons. This can be 'Qatar airways', 'travel', or other services that suit your situation.
How to use a coupon?
Like we already said, the easiest way, and probably the only way to use a coupon (not that you need any other way) is by pasting it on your checkout page. You will usually find a field or box where you can enter the coupon code and apply the same. This instantly in most cases will apply the discounts automatically, but there might be a case when you would not be able to see the discount instantly.
Why doesn't a coupon work?
There are plenty of reasons why a coupon, which you had all the hopes of, refused to give you the savings you deserved. But worry not. None of these is unfixable. Below are the most common reasons why coupons do not work and how to fix them.
The site is untrustworthy
As shocking as it may sound, untrustworthy coupon sites are a thing. These will look exactly like a good coupon site, and will have all the coupons you need, but would be a dummy and thus won't work. The best thing to do when you encounter such a 'fishy' site is to move to another one.
Coupons are not updated
A site might have all the coupons listed but they may not be updated very frequently. Thus you will find all the coupons, old and new, on the website. But all of them do not work - the old ones which are not currently offered by the brand. In this case, keep on trying other coupons, or close the window and search again for a better site.
The coupon is not applicable
Now, every coupon has its own terms and conditions. Some of them may be valid for new users, some for purchases above a certain price limit and so on. So although the deal might look attractive, you may have to go a step further to find out the terms of using the coupon. If they are applicable, great! Or you need to use a different coupon which is applicable to that particular booking of yours.
Other ways to save
You would be thrilled to know that there are other ways to save on flying as well. These include choosing a connecting flight. Although this might increase the time taken for you to reach your destination, connecting flights would help you save your hard-earned money while also giving you a glimpse of a city you never planned to visit. Even though you cannot leave the airport, you can still manage to get a visa for the connecting city and step out. It's okay to relax a little bit in your journey and have some fun before a year ahead of hard work and scorching heat.
Final thought
Hope this article helped you understand a little bit about what we believe is the best way to save while flying. Guess what! This will help you to save on not just flying, but also on other things like food, shopping and paying bills.
..by Aamer Hussain
(Aamer Hussain is a content writer whose writer person helps him share his findings with the world.)