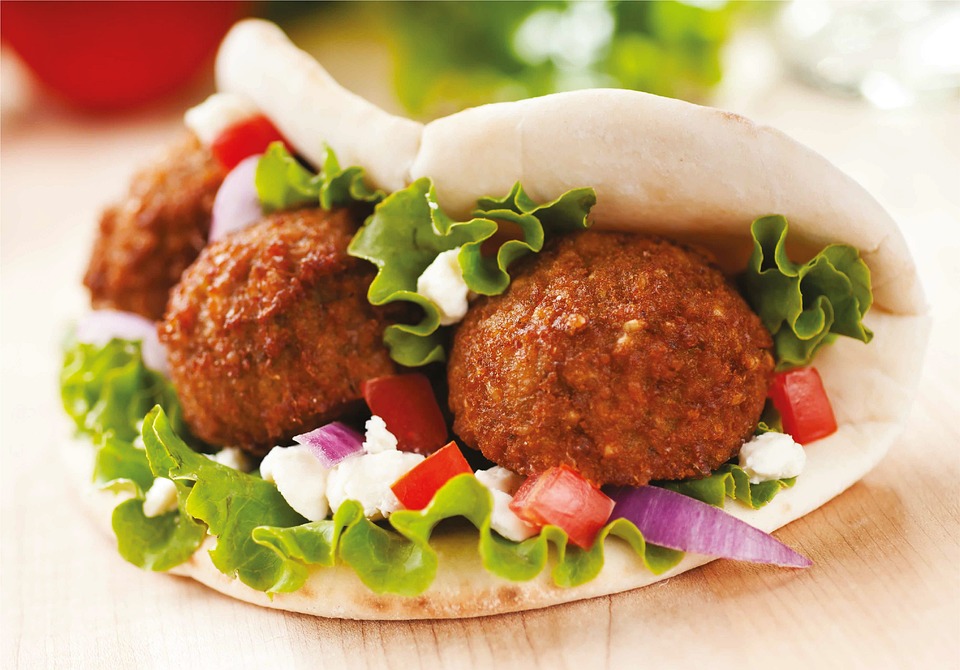 Dubai is known for its opulence and fabulous tourist attractions. From beautiful gardens to splendid water fountains show; there's not a lot Dubai doesn't have. Besides planning a reservation at the local Michelin restaurants, there's also another way to satisfy your food cravings! Check out these five popular street food staples that you'll find on every corner of Dubai. Don't forget to try them!
Falafel
Falafel's are every vegetarian lover's delight, especially if you're travelling on the city streets of Dubai! This savoury delight is a street food speciality made as a deep-fried chickpea patty. You can have it as an appetizer with some fresh hummus or enjoy it like a meal with some veggies in a roll. Enjoy it hot and fresh when you're in Dubai!
Shawarma
No matter where you go or which restaurant you try, authentic Shawarma can only be enjoyed on the streets of Dubai. This dish is a non-vegetarian delight for everyone who enjoys eating lamb, beef or chicken. Rolled in a soft flatbread and topped with meat, veggies & sauces, this dish is served piping hot straight as they make it! Enjoy!
Luqaimat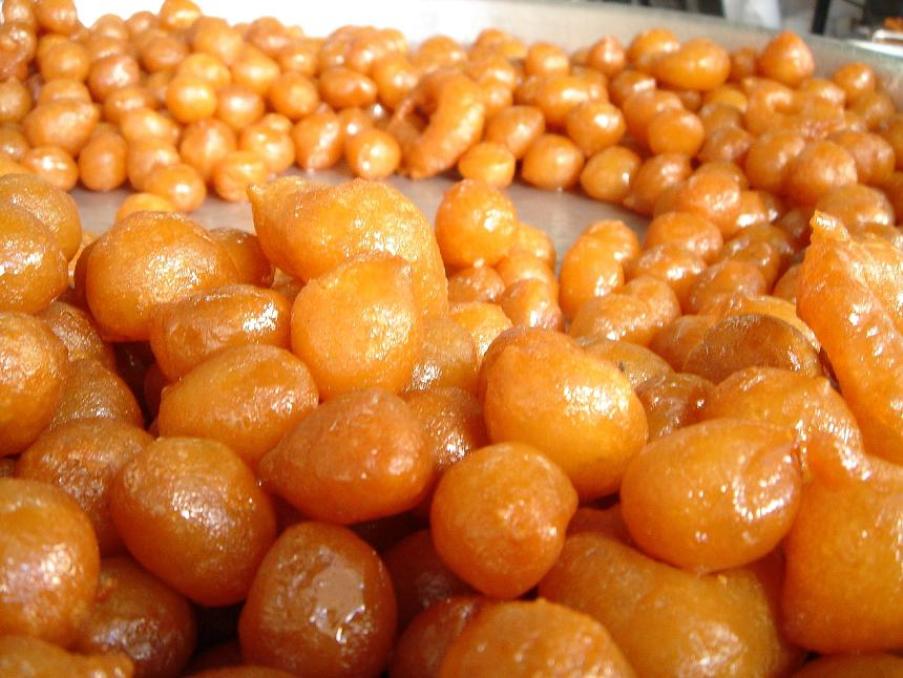 Credit: Flickr/elif ayse/CC BY 2.0
Luqaimat (Lokma/ loukoumas/loukoumades/ luqma crispella) is without a doubt a street food dessert that is popular all along the streets of Dubai. This Emirate delicacy is made by deep frying balls of dough that have a mild sweetness. Pair it with some date syrup or honey, and you have some hot & sweet dessert, which you can enjoy on the go! Don't forget to order it more than once for the whole experience!
Oman Chips Roll
Oman Chips Roll is an essential part of every child's favourite food when growing up in an Emirati city. It is perfect for a long road trip or just to revive some childhood memories. Enjoy a fresh roll with some cheese spread & Oman chips. That's it! That's what makes the magic happen!
Manakish (Mankousheh)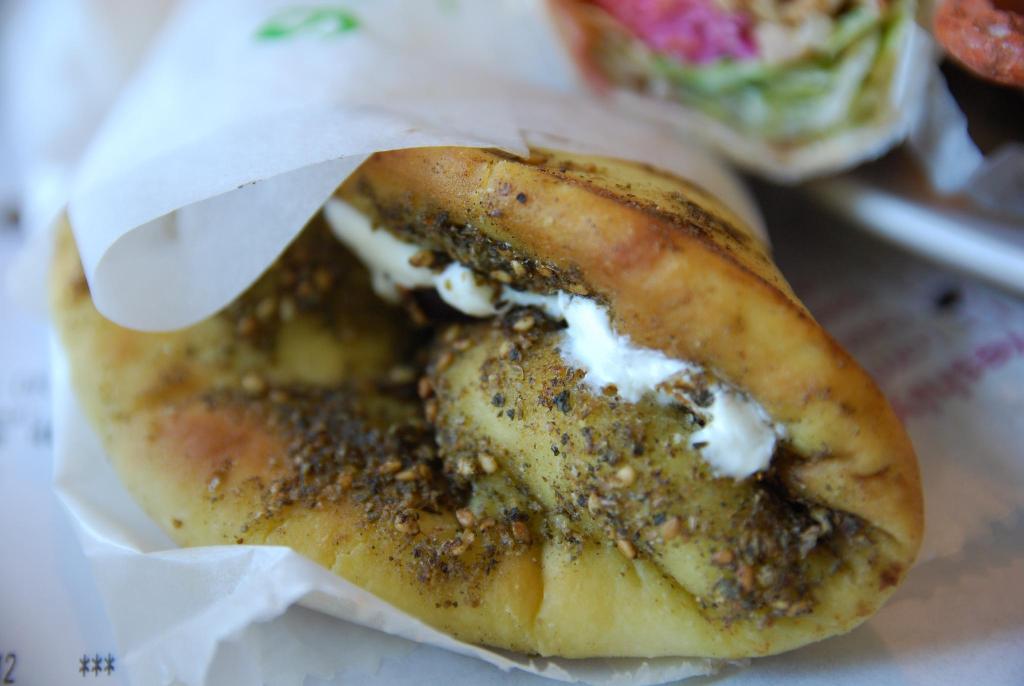 If you love pizza and find hot gooey cheese to be irresistible, then Manakish should be at the top of your list when you're visiting a Middle Eastern City. This Lebanese snack consists of fresh flatbread that is cooked in the oven after being filled with cheese & some delicious toppings of choice. Enjoy it hot & fresh when you visit the local street food shop!